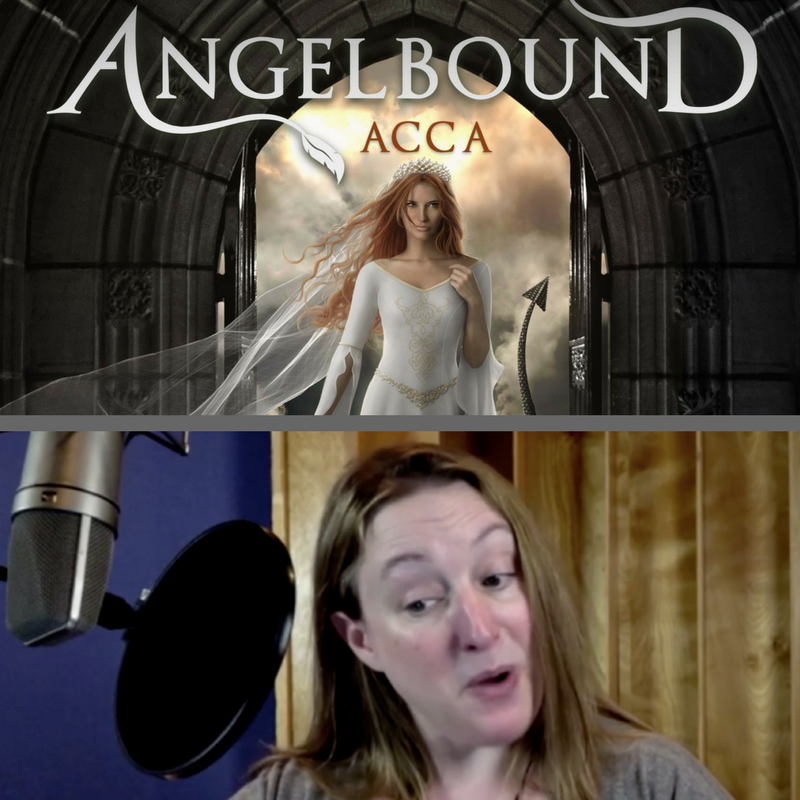 The audiobook version of ACCA officially releases on August 21st! Like the others in this series, I both wrote the book and read the audiobook. Check out these early reviews!
"As always, your book brings me so much joy to listen to/read…keep them coming!" – Cat
"Another hit! Myla is a hoot!" – KROP
"Christina Bauer has quite the imagination, and I love it." – Cher S.
And from the entire audiobook series:
"AMAZEBALLS I LOVE LOVE LOVE THIS BOOK!!!!!!!!!!!!! LOVED IT FROM BEGINNING TO THE END, IT'S LIKE POTATO CHIPS YOU CANT JUST EAT 1…." – Audible reviewer
"What I preferred in this book is the narration, it was excellent, really, I laughed a lot! Christina Bauer has a lots of talents. :)" – Zaza
"The author/narrator knows how she wants her characters to be portrayed, and she generates that exact energy into her narrative. And she didn't record it in her bathroom. This audio book is legit. The story is fun." – Haddie Harper
"Christina Bauer's stories are engaging, humorous, and keep you wanting more! She spends just the right amount of time developing her characters, and still leaves you with a hearty plot to sink your teeth into. I recommend this book to anyone who likes inventive fantasy, gripping characters, and the perfect touch of romance…Christina wrote these characters and therefore knows better than anyone not just how they should sound, but the inflections, moods and intentions behind each line of dialogue. Her voice is easy to listen to and keeps you engaged in the story without any distractions." – Michael
Available On Audible: Angelbound Book 1, Scala Book 2, Acca Book 3
Available On iTunes: Angelbound Book 1, Scala Book 2, Acca Book 3