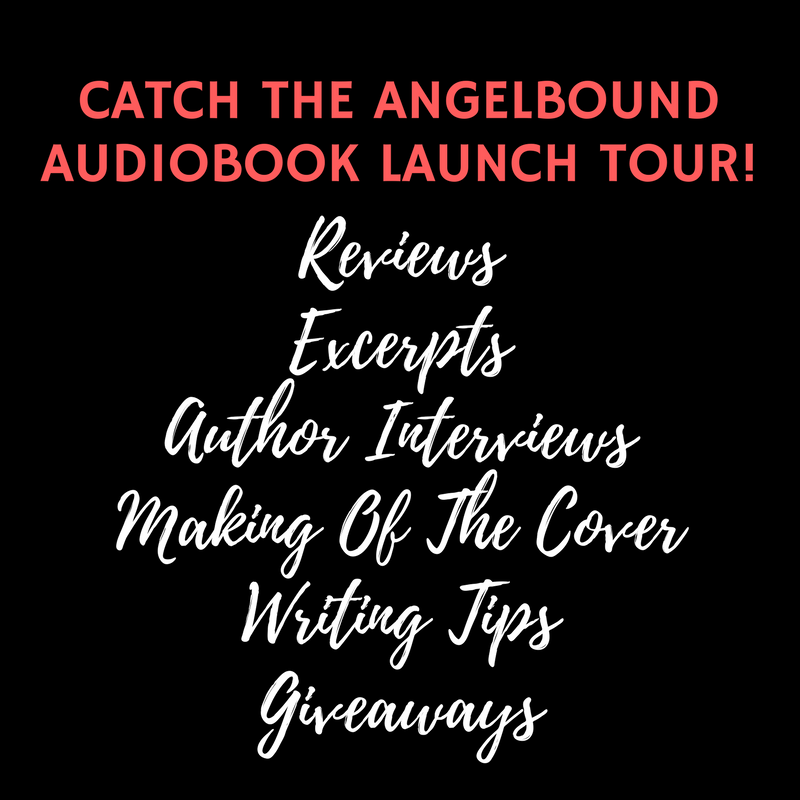 We're super-excited for the launch of the ANGELBOUND audiobook on Audible and iTunes on March 28th! Why? This tour includes 12 custom interviews and custom blogs… as well as a TON of first-time reviews. LOVE!
Here's a list of what blogs, reviews, content, and other awesomeness are showing up and when…
OFFICIAL LAUNCH – MARCH 28TH
Giveaways with rafflecopter
Discounts announced
Audiobook roadmap shared
CUSTOM BLOG SCHEDULE – CHRISTINA BAUER
NEW REVIEWS & MORE!
March 27th
March 28th
March 29th
March 30th
March 31st
April 3rd
April 4th
April 5th
April 6th
April 7th
Huge thanks to everyone who is supporting this launch! We're super excited to share ANGELBOUND with new readers and listeners!