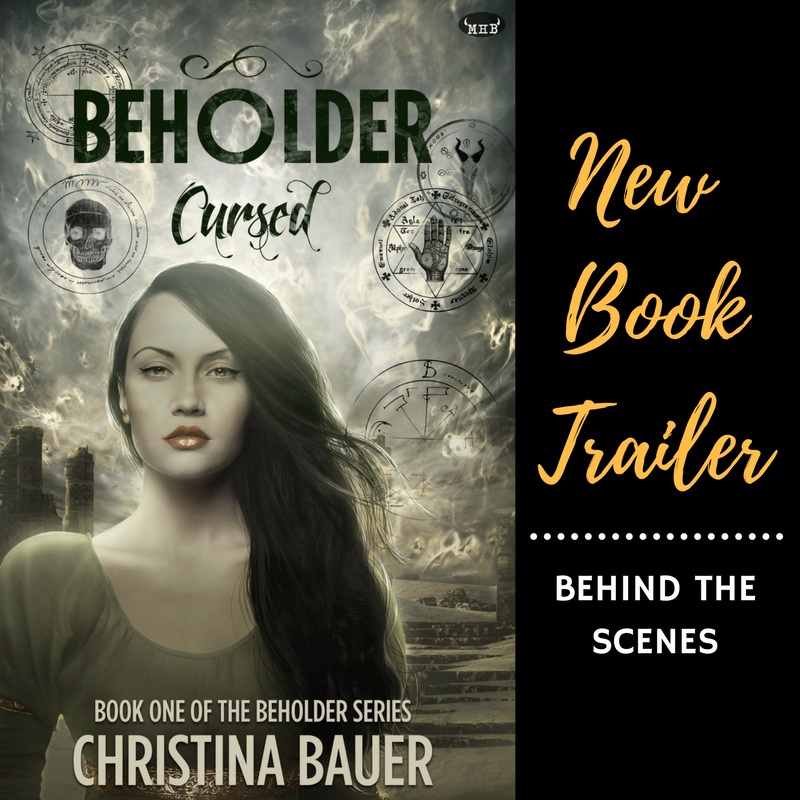 I've been working on a book trailer for my BEHOLDER series. Folks tell me they like to know how this stuff happens, so here's what's gone down so far.
Step One. I found the right talent.
This is a total pain in the ass. You look at sample work, you ask for quotes… wash, rinse, repeat. For video stuff, I've had good luck with freelancer.com. Moving on.
Step Two. I outlined what I wanted and gave lots of visual aids
I do powerpoints with reference art. I wanted to animate the first cover as part of the number one installment in four-trailer series.
Step Three. My artist went off and did something else
Personally, I'm bummed when an artist gives me back exactly what I asked for. If I were so awesome, I wouldn't hire you!!! I love it when the artist plays around and makes things better. In the end, this is what this particular artist did for Angelbound (coolio!)
Step Four. I give feedback.
So, Angelbound is a finished trailer, and Beholder is just starting. Here's where I am on Beholder: the artist is trying to bring the first over to life, just like he did in Angelbound…Aaaaaaaaaaand it's not quite working out right now (which is typical for this stage in the process.) I'll start by sharing the original cover image.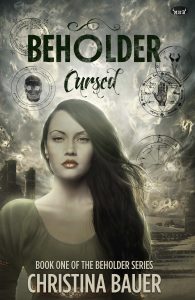 He's had lots of ideas on how to make the image come alive. I took a screen capture to give you an idea of where things are at. It's not a happy place: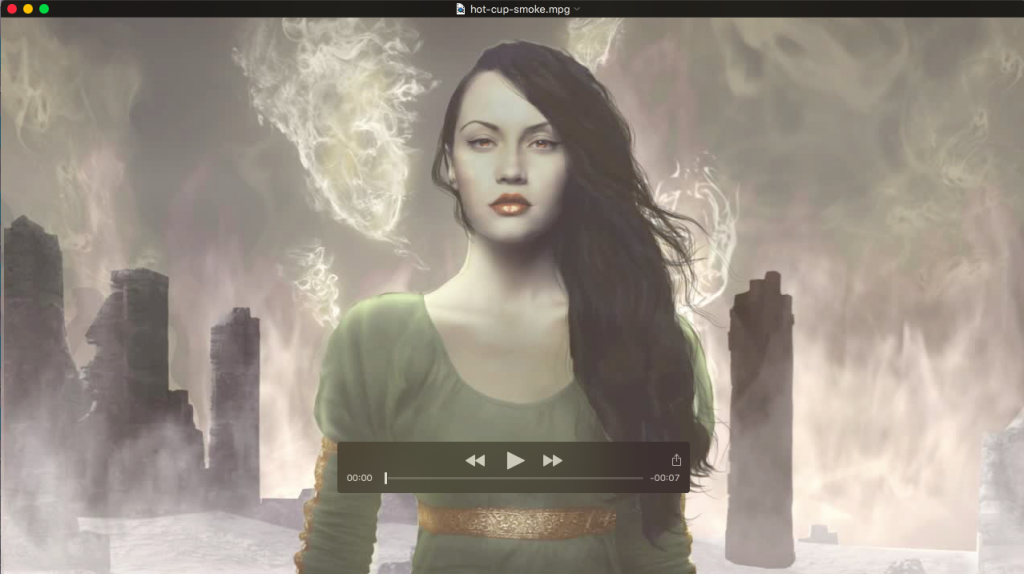 So, I wish I could figure out how to get the actual video in here (sorry!), but my guy is from Belarus and I'm pumped if I can get him to understand my emails, let alone change file formats. In any case, he added smoke and made the cloud-skulls move and all sorts of stuff, but it was still really static. As a result, I decided that the camera needed to move through the image. I gave the following PPT slides as feedback: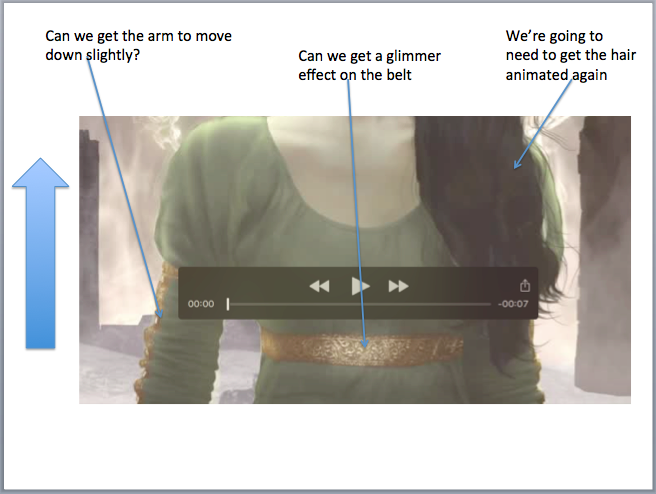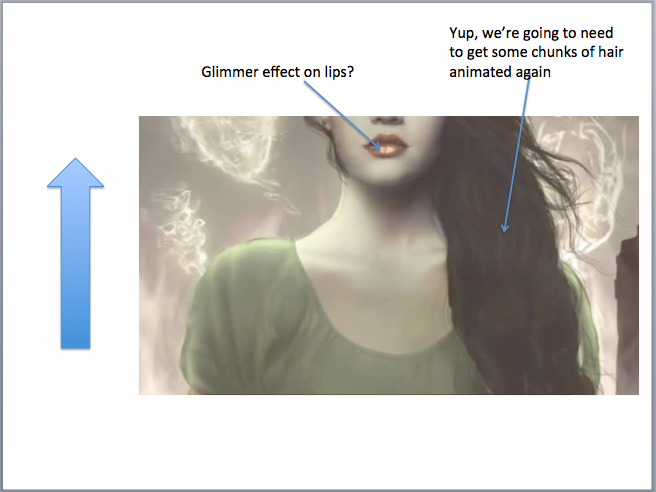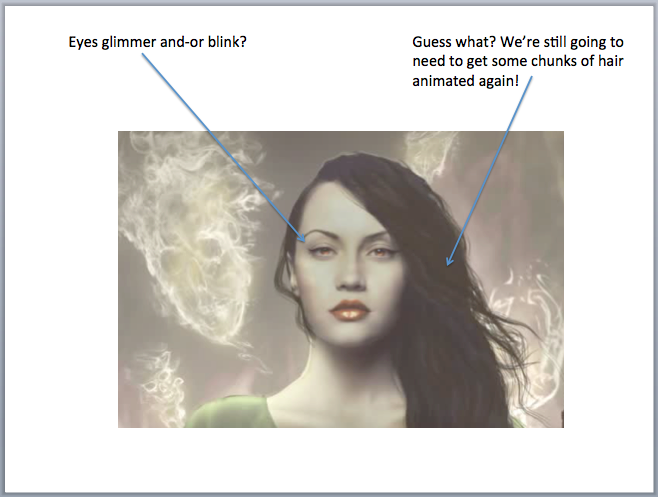 BTW: I went to college for video production but am just using those skills now. Life is weird that way.
Step Five. I wait around and write blog posts while the artist works on the next round
Which brings us to the present moment. The artist likes the ideas above, and he's going to keep playing with things. Yay! Still, if we nail this sequence, that's only about 6 seconds of good video. Another 24 seconds remain in order to make a decent trailer. Which would SUCK except…I have three more covers already finished for the series and I can animate them all! Woo hoo!!!! Therefore, I have just today changed the project scope so that the trailer will now go through all four covers…because I'm the CEO and I can do that shit!
SIDE NOTE: For those of you who read Angelbound, I really-really-really do talk like Myla. That whole 'because I'm the CEO and I can do that shit' thing? I say crap like that ALL DAY LONG. And I'm super-animated while I do it. Most people like it. A few plot my demise (although no one's gotten me yet!) In fact, the way I talk is why I decided to read the audio book version of Angelbound… folks say that reading the book was like sitting next to me while I gab non-stop. You know, in a good way. I think. All of which leads me to a key point: it CRACKS ME UP when reviewers say they don't believe that Myla (at 20) would talk in such an immature manner. I'm 47. I talk like her EVERY DAY. Go me.
But I digress.
Back to the trailer. Long story long, that's where things stand as of right now. We're 6 seconds in and it's looking a little rough. That said, I'm totally and completely positive that it will all work out in the end.
:::crosses fingers:::
Please, let it work out in the end.