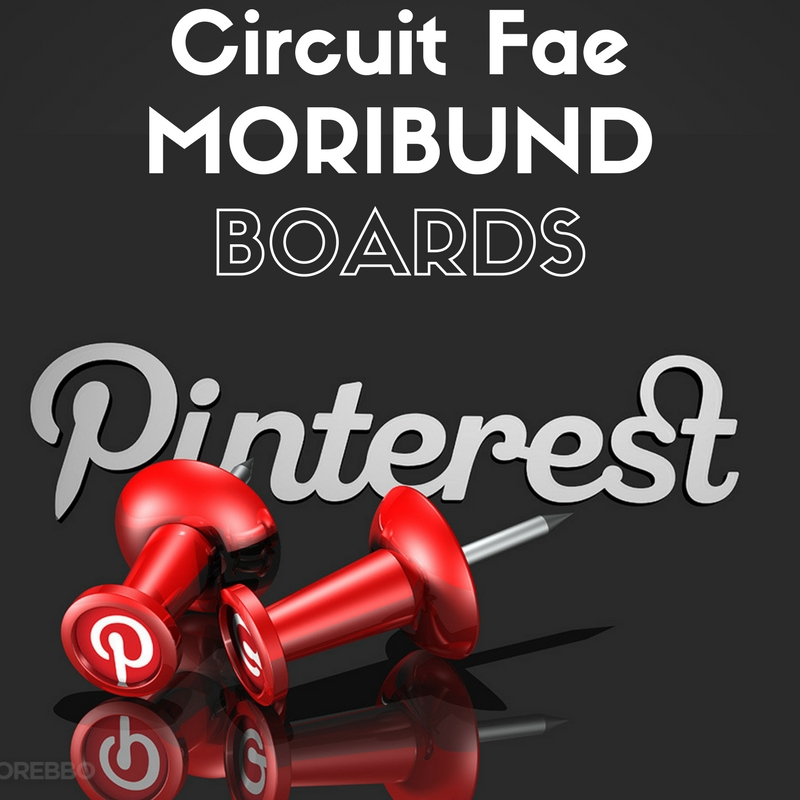 In preparation for writing Circuit Fae: Moribund, Christina asked that I do some Pinterest boards with inspirations for Moribund's different characters. I'd never been a big Pinterest user before, but like many people first dipping a toe into the wonderful world of Pinterest, I was instantly hooked.
I fell down the rabbit hole of Pinterest! I whipped up boards for Moribund's heroines, Syl Skye and Rouen Rivoche as well as for the bad guys, Agravaine and Fiann Fee. And you know what? Those pics really helped.
I printed them out and put them up near my desktop while I wrote. They really conveyed the attitude and inspiration of the characters, and they stayed there the entire time I was working on Moribund. I have new pictures for Circuit Fae 2 up right now.
I've kept the boards a secret for a long time, but now I'm excited to share them with you! I've opened them up to the public. Check them out here!
As for other Pinterest boards, I'm also an avid Bullet Journal fan, so you can see my BuJo board. In addition, I have an "I Ship It" board for all my fantasy ships, a Celtic knotwork board for the Irish girl in me, and a few others under construction.
As always, thank you for reading!
Best,
~GIE
If you enjoy my Pinterest boards, please Follow me here!
Feel free to give me feedback on Circuit Fae, Pinterest, and whatever strikes your fancy here!
Or sign up for the always awesome Monster House Books newsletter here!