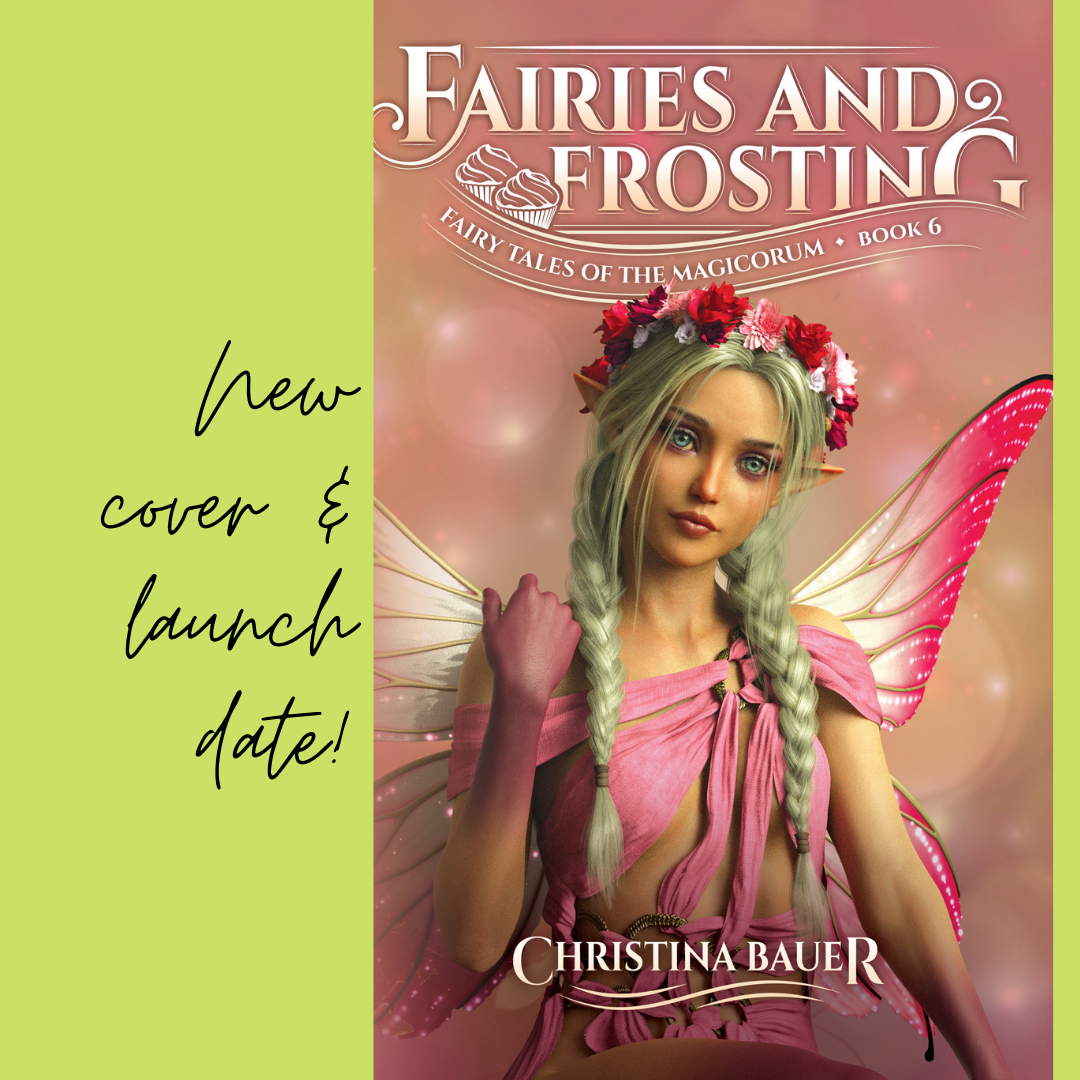 Dear Readers,
I'm redoing the covers for my Fairy Tales of the Magciorum series, starting with book 6, FAIRIES AND FROSTING. There are two reasons for this:
1) Updating covers supposedly helps sales
2) The Magicorum covers are all over the place. Some are funny, others dramatic. A few are drawn, most are photos. It's annoying the fuck out of me.
So without further ado, here's the new cover for FAIRIES AND FROSTING. It's been updated to photo realistic art by Majorgaine. You can see the new version to the left… and more information on the title below. FAIRIES AND FROSTING now launches in June 2021!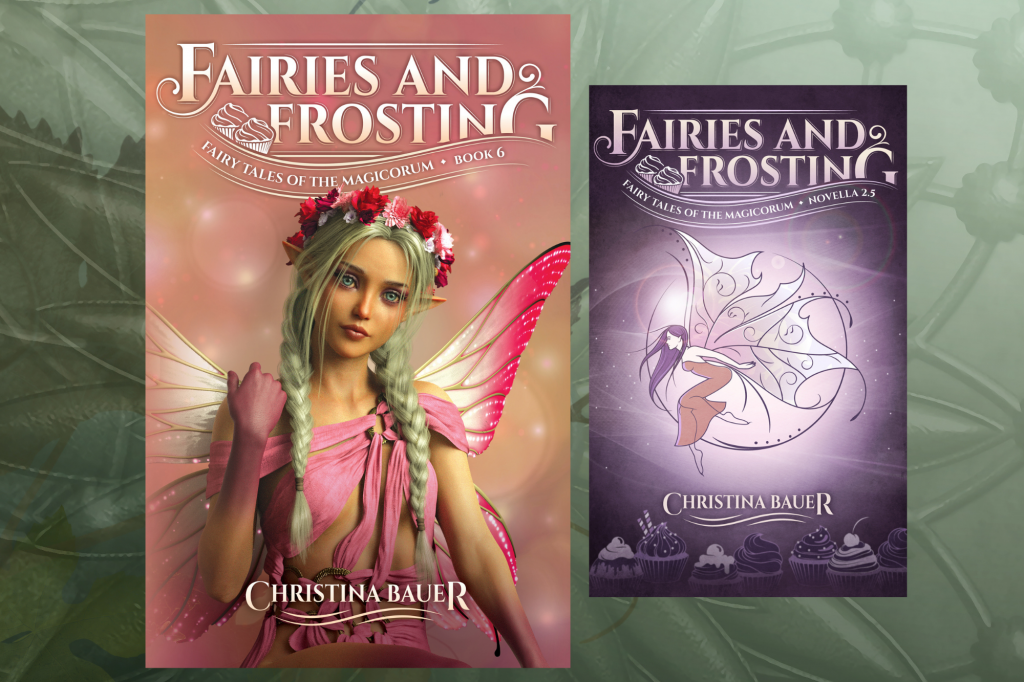 FAIRIES AND FROSTING
Book 6 in The Fairy Tales of the Magicorum
Order Now: Amazon / Apple / Nook / Kobo / GooglePlay
Elle (never call her Cinderella) is trying to throw a surprise birthday party for her bestie, Bryar Rose. Trouble is, some unfriendly fae are working hard to ruin everything. Good thing she has a certain handsome Le Charme wizard on speed dial…
Here July 20, 2021
FAIRY TALES OF THE MAGICORUM
1. Wolves And Roses
2. Moonlight And Midtown
3. Slippers And Thieves
4. Shifters And Glyphs
5. Bandits And Ball Gowns
6. Fairies and Frosting