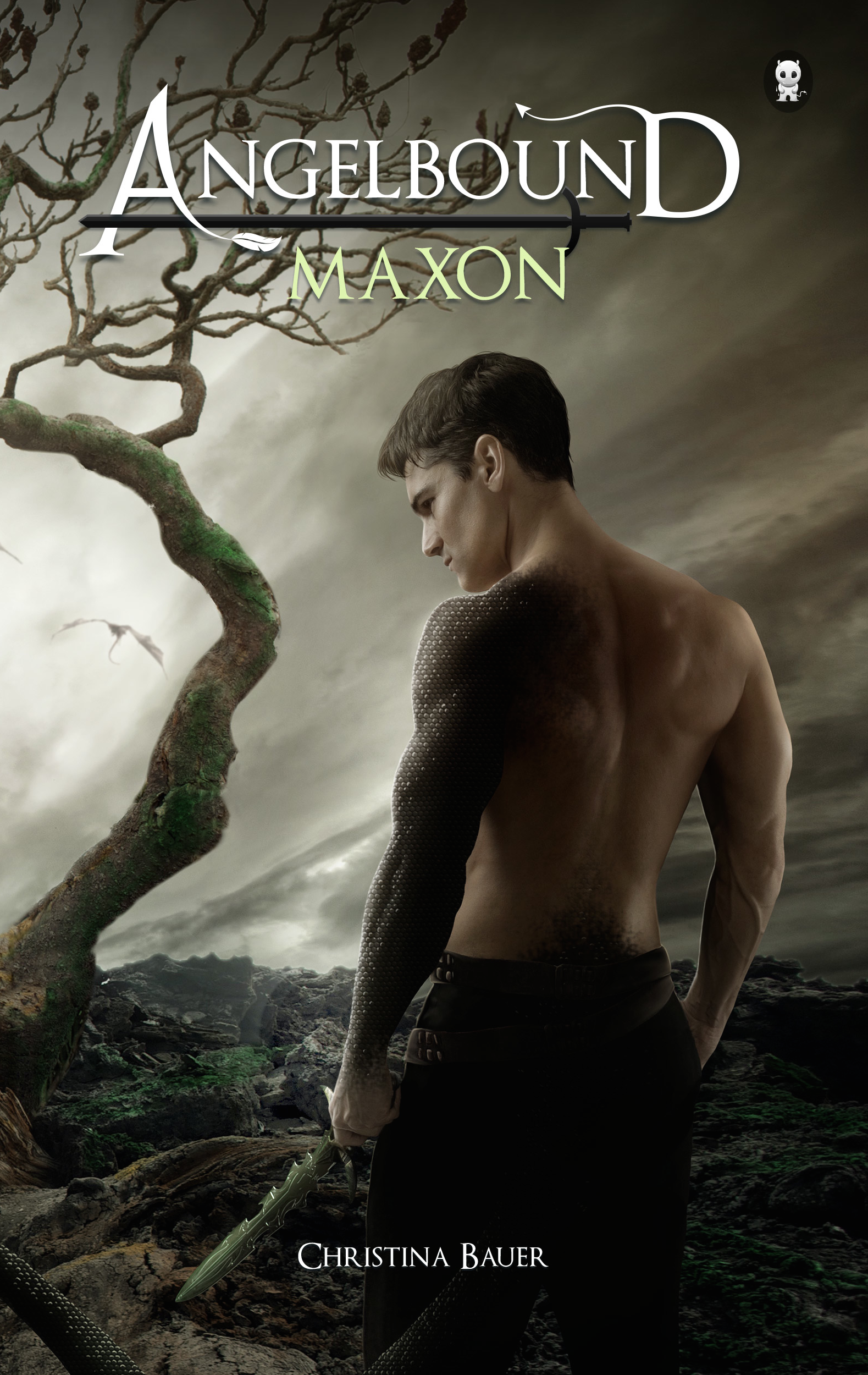 I am SUPER excited to show you the new cover for Angelbound 4, Maxon, now available for pre-sale! Can't believe we're at Book 4 already—seems like yesterday Myla was a confused teenager at Purgatory High.
Take a look and enjoy…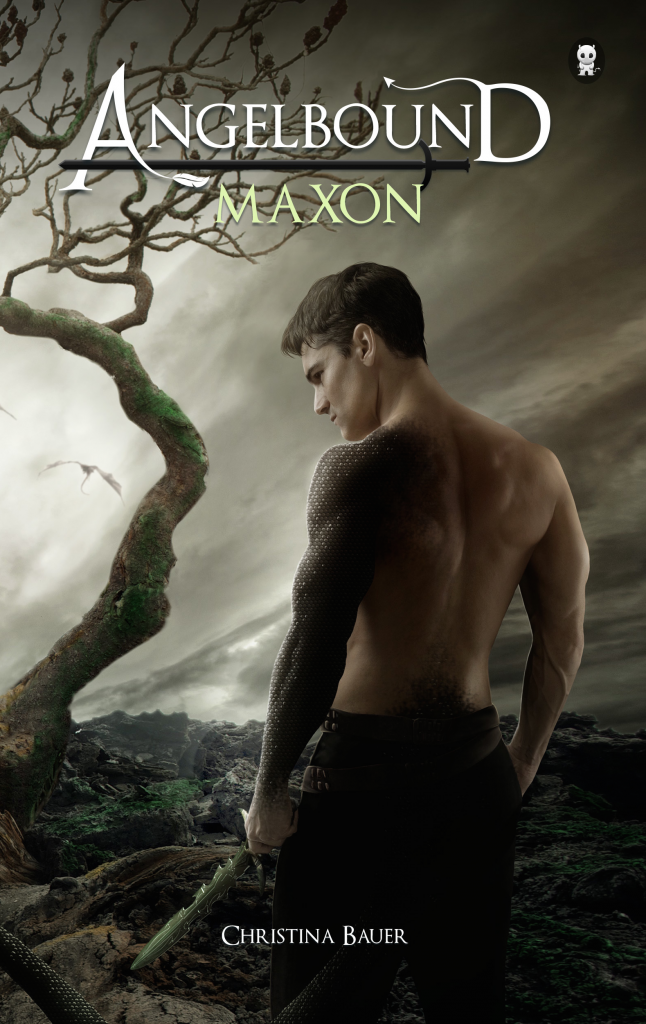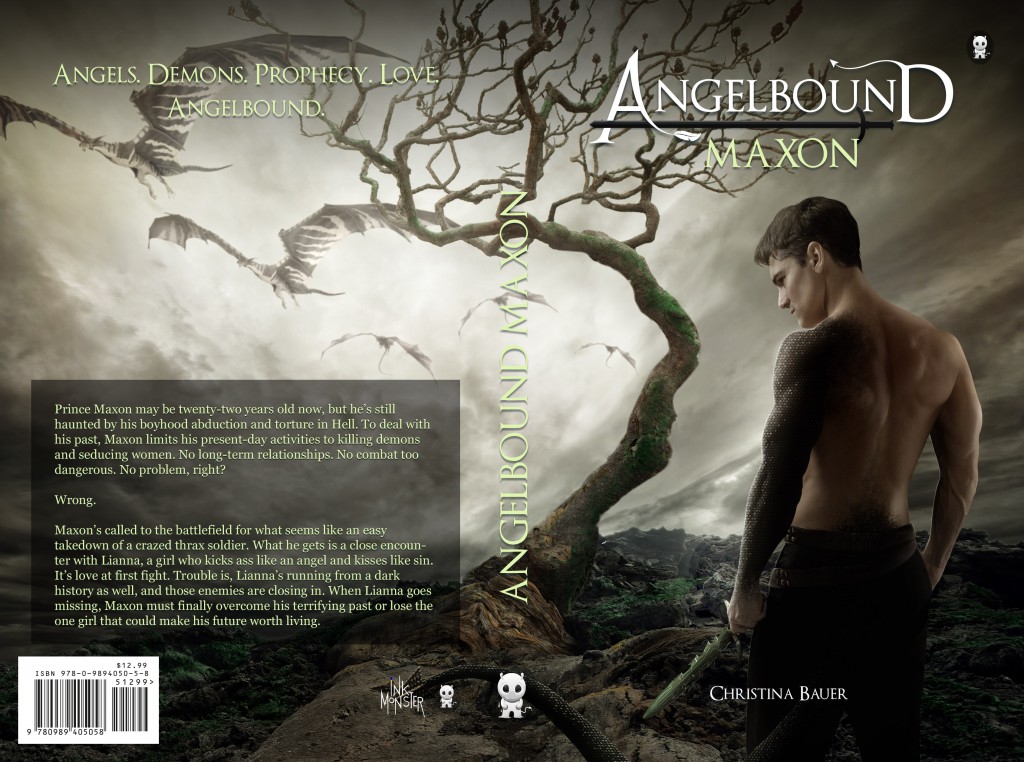 And here's Maxon's story:
Prince Maxon may be twenty-two years old now, but he's still haunted by his boyhood abduction and torture in Hell. To deal with his past, Maxon limits his present-day activities to killing demons and seducing women. No long-term relationships. No combat too dangerous. No problem, right?
Wrong.
Maxon's called to the battlefield for what seems like an easy takedown of a crazed thrax soldier. What he gets is a close encounter with Lianna, a girl who kicks ass like an angel and kisses like sin. It's love at first fight. Trouble is, Lianna's running from a dark history as well, and those enemies are closing in. When Lianna goes missing, Maxon must finally overcome his terrifying past or lose the one girl that could make his future worth living.
Publication date; May 12, 2014