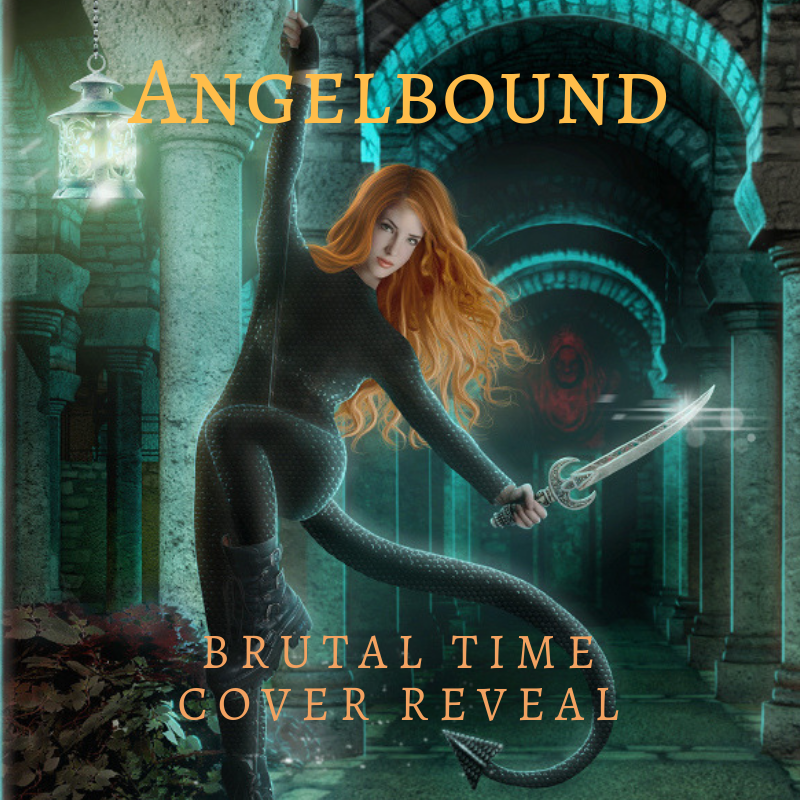 Great news! Myla and Lincoln's adventures continue with Angelbound Origins Book 6, THE BRUTAL TIME! I am super excited to share this cover and summary with you. Oh, and be sure to scroll to the end of the screen so you can see the full cover art. Lots of cool stuff on the back cover!
Christina
# # #
ANGELBOUND THE BRUTAL TIME COVER REVEAL SUMMARY
TITLE: Angelbound THE BRUTAL TIME, Book 6 in the Angelbound Origins Series
GENRE: Young Adult Paranormal Romance
AVAILABILITY: On Amazon and Kobo
RELEASE DATE: September 24, 2019
FORMAT: eBook
LIST PRICE: $6.99
GIVEAWAYS and GOODIES!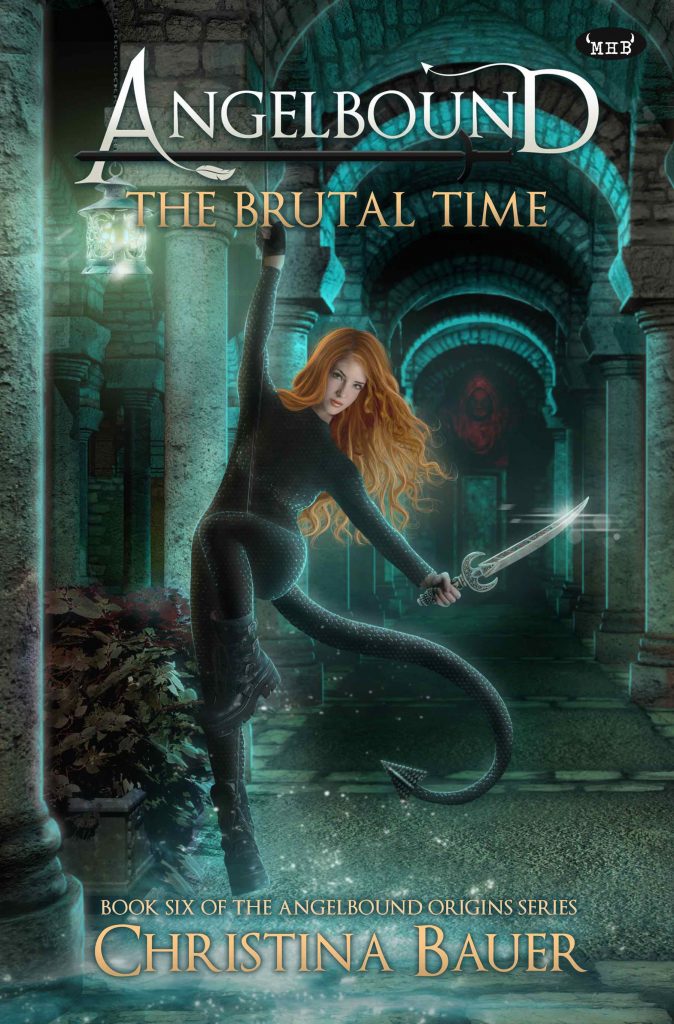 About Angelbound THE BRUTAL TIME
"I love Christina Bauer's style of writing, the characters are fabulous, and the protagonist is truly amazing. I love Myla and the incredible Lincoln. Wow, incredible!" – Christina Blake, Goodreads
Myla Lewis loves kicking demon ass. Sadly, now that she's the Great Scala as well as Queen of the demon hunting thrax, there's no time to battle baddies. Sure, it's great to rule alongside her main squeeze Lincoln—and their baby Maxon is adorbs—but what about some demon killing fun?
Then Myla gets a chance to fight tons of evildoers, but it's in the worst way imaginable. All the thrax disappear, except for Lincoln. Even sweet baby Maxon vanishes.With the demon hunters gone, the worldwide population of big bads goes berserk. Talk about a nightmare.
Turns out, the evil archangel Lucifer left behind another magickal trinket that's causing trouble. This time, Lucifer's signet ring has changed the past, preventing the thrax from ever organizing in the first place. To bring back the thrax and their son, Myla and Lincoln must travel back in history—to the era called the Brutal Time—and try to convince the pre-thrax peoples to team up. Trouble is, these folks already have a powerful leader, the Red Scourge, and that creep doesn't want his people hunting down demons. Nope. The Red Scourge has only one goal.
Kill Myla and Lincoln, fast.
"These books don't just capture your attention, they straight up demand it. Christina Bauer has created a fascinating a unique world that you do not want to miss out on." – Bookhalolic Brittany
Publisher's Note: Christina Bauer is a non-linear thinker who came up with ARMAGEDDON and then went back and wrote some earlier books. This is why you'll see ARMAGEDDON (Book 7) and the Offspring series available before THE BRUTAL TIME (Book 6). We've told her to stop this practice, but she keeps giving us lewd hand gestures in response. Apologies in advance for any inconvenience.
Don't Miss These Series From Christina Bauer
– Fairy Tales of the Magicorum, a series of modern fairy tales with sass, action, and romance
– Beholder, where a medieval farm girl discovers necromancy and true love
– Dimension Drift, a dystopian adventure with science, snark, and hot aliens
– Angelbound, about a quasi (part human and part demon) girl who loves to kick butt in Purgatory's Arena as outlined below…
Angelbound Origins
In which Myla Lewis kicks ass and takes names. Nuff said.
.5 Duty Bound – a prequel from Prince Lincoln
1. Angelbound
1.5 Lincoln – the events of Angelbound as told by Prince Lincoln
2. Scala
3. Acca
4. Thrax
5. The Dark Lands
6. The Brutal Time (Fall 2019)
7. Armageddon (already here, long story!)
Angelbound Offspring
The next generation takes on Heaven, Hell, and everything in between
Maxon
Portia
Zinnia (Summer 2019)
Kaps (Summer 2020)
Huntress (Summer 2021)
Angelbound Worlds
Inside stories about your fav characters
Xavier (Spring 2020)
Cissy (Spring 2021)