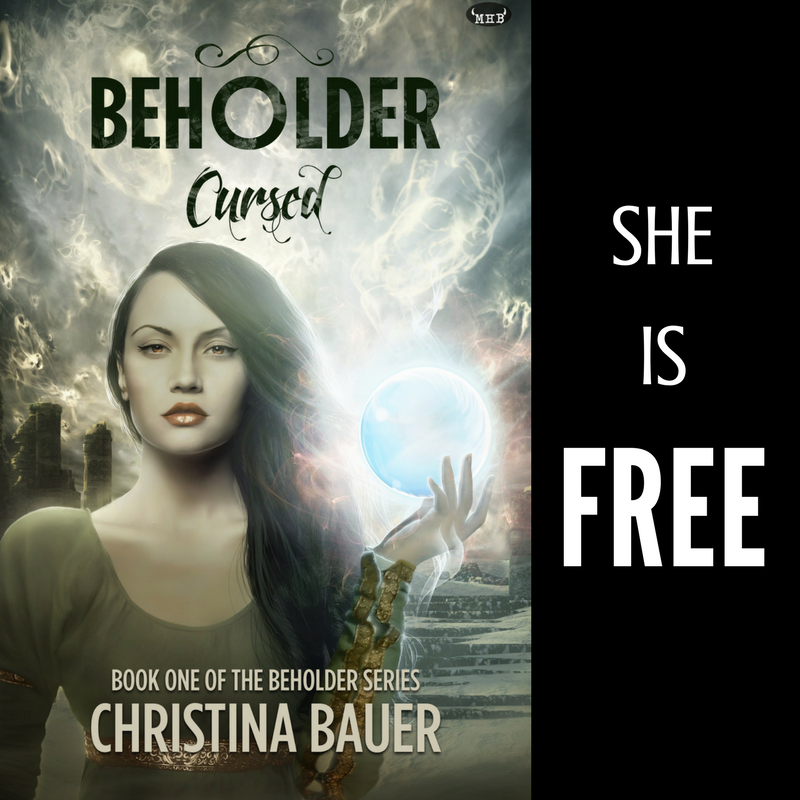 Why the giveaway? We're celebrating the upcoming launch of book 3 in this series, CHERISHED, which will be released on May 30th. Descriptions of both books may be found below…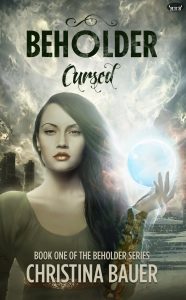 About Cursed
Most days, Elea couldn't care less about being a witch, even if she does have special powers over spirit and bone. Why bother with incantations when you're a farm girl? Elea only uses her Necromancer magic to speed up chores and scare off suitors.
Everything changes when the evil Necromancer Tsar curses Elea. Now, she only has five years left before she burns as a ghost, tortured for all eternity. They say there's nothing she can do, but Elea disagrees. Embracing her Necromancer ability, Elea trains as a magical assassin. Her goal? Kill the Tsar before his curse kills her. After years of preparation, Elea's finally ready to strike.
That's when everything goes horribly wrong.
A handsome warlock named Rowan steps up to help. Elea wants him as an ally, but she can't ignore the mixed-up feelings that come with every one of Rowan's crooked smiles. An assassination mission is no time to fall in love, but Elea's heart may have other ideas…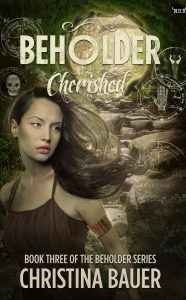 About Cherished
For Elea, there's never been a better time to turn away from witch life. The Tsar is in exile. The Vicomte is dead. And Rowan? Falling for him only broke her heart. Instead of casting spells, Elea spends her days running Braddock Farm and enjoying the flirtations of the very handsome and non-magical Philippe. Everything is going perfectly, except for one problem.
Someone's trying to kill her.
Shujaa is a Changed One, a Creation Caster mage whose mutated form makes him invincible in battle. Now that the Tsar and Vicomte are gone, Shujaa wants to rise and rule. To do so, he must eliminate all those powerful enough to oppose him, and Elea is top on his list. Anyone who offers her aid quickly ends up dead.
In the end, there's only one person who can keep Elea safe while helping her defeat Shujaa: Rowan. Like it or not, Elea must team up with her old love. With Philippe along for the ride, Elea plans to team with Rowan without losing her heart this time. But that's when all her plans fall apart…