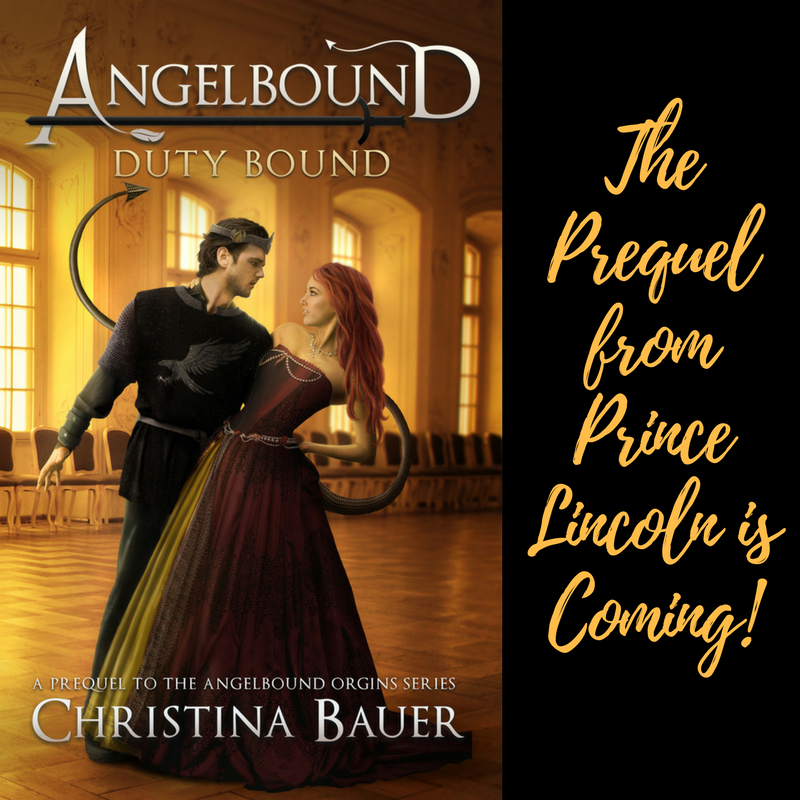 Dear Readers,
To begin with, big thanks to everyone who completed my recent survey about my next novella. Your feedback was heard and I'm thrilled to announce that—due to popular demand—this Spring's novella will be DUTY BOUND, a prequel to Angelbound from Prince Lincoln's point of view! I'm super-excited because:
Reason One: I started writing this ages ago
You may remember that Lincoln was a wee bit obsessed with Myla…something that began before they ever officially met. I wrote a bunch on this while crafting ANGELBOUND Book 1. In fact, I even thought about releasing a prequel novella a lot earlier (more on that below). In other words, this was a story I always wanted to tell.
Reason Two: After writing THRAX, I really wanted to do this one
THRAX, the new ANGELBOUND Book 4, is all about Lincoln being replaced by an evil body double. It was a blast to write what Lincoln wasn't, mostly because it highlighted what makes the High Prince so awesome. I think DUTY BOUND will do the same for the Myla. Fun!
Reason Three: You get to see more of Lincoln and Walker
In THE DARK LANDS (new Book 5 due in Fall 2018), Walker will disappear. Readers have seen a lot of what Walker means to Myla, but DUTY BOUND gives more air time to Walker's relationship with Lincoln.
Reason Four: I'd always wanted to use the back cover of ANGELBOUND for Lincoln's story
Initially, I'd debated about releasing Lincoln's story before ANGELBOUND Book 1, but that didn't happen for a long list of reasons. Still, I didn't want to lose the artwork, so I used it on the back cover. Now, I'm so happy to put the lovely image where it belongs, on Lincoln's book! Take a look at it below, along with the description. This marks the official reveal!
The DUTY BOUND prequel novella will release on February 27, 2018, and you can preorder it today on Amazon.
Thank you as always for your support—it means a lot!
CB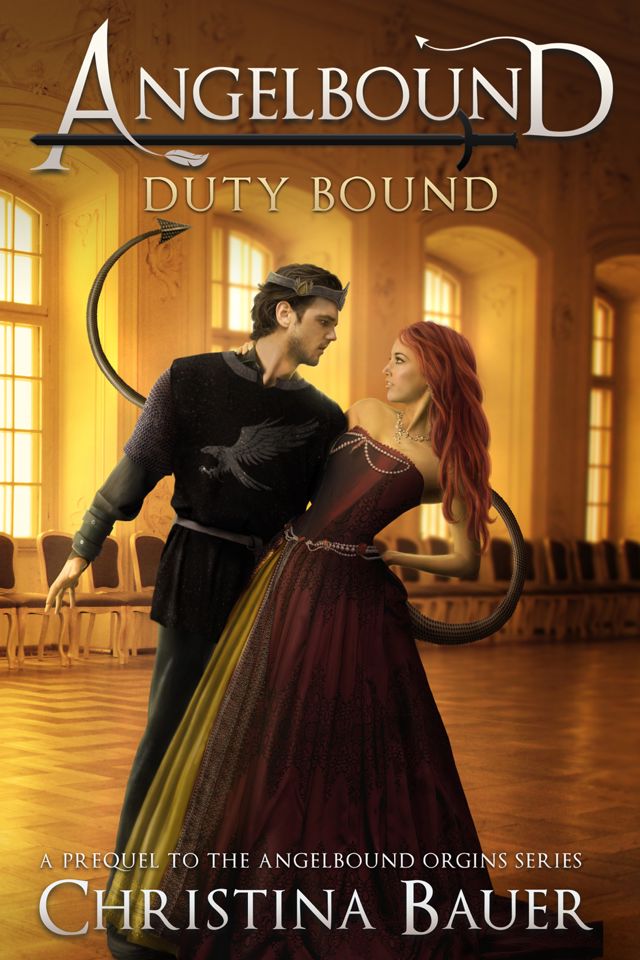 About Duty Bound
As the High Prince of the demon-fighting thrax, Lincoln knows he must marry for political gain. Not that he minds. For all of his eighteen years, Lincoln's been bound to his duty. Fighting demons is his life, and he's never given romance a second thought. Instead, the High Prince lives for the days when he leaves his hidden realm to fight demons on Earth.
Then, everything changes.
Lincoln and his nobles become forced to visit Purgatory, the home of quasi-demons (who are mostly human with a bit of demonic DNA). Here Lincoln spies Myla Lewis, a lady warrior who enflames his heart, ignites his interest, and inspires his respect. Trouble is, Myla's also a quasi. By thrax law, Lincoln must kill anything demonic—not date them. For the first time in his life, Lincoln wonders if he'll follow his duty…or heed the demands of his heart.
Releases Feb 27, 2018. Available for preorder at Amazon.