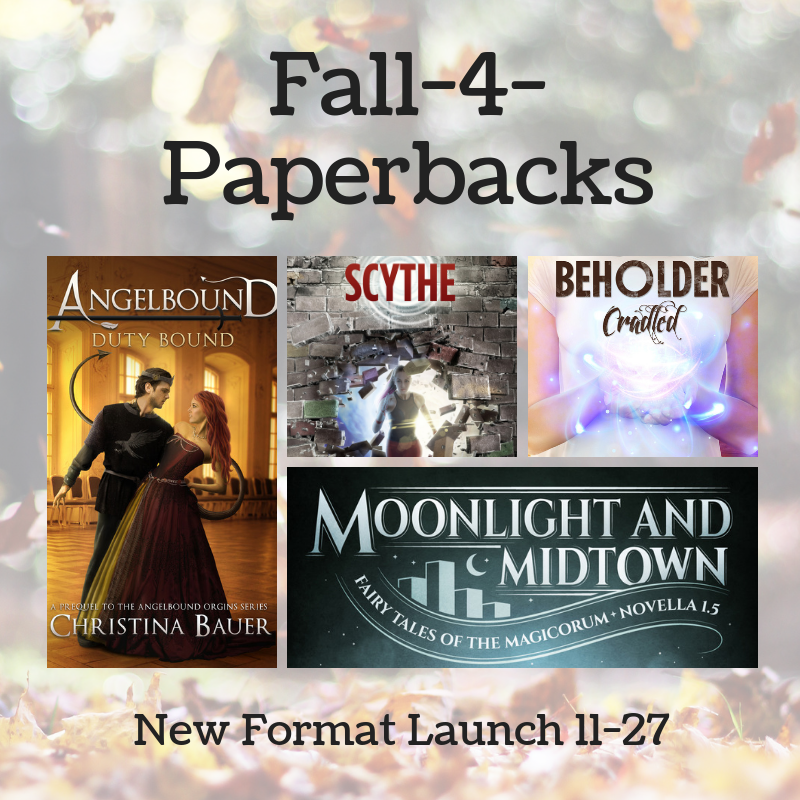 Four Titles Are Coming In Paperback!
Dear Readers,
Thank you to everyone who reached out to say: "I love what you're releasing, but what about paperback?" Well, getting paperback out in a more timely way meant changing my back-end systems. So I did. Yay! Now, I have more control over file production (Have I mentioned that I'm a control freak? I am.) Long story short, I'm releasing four titles in paperback on November 27th!
PROTIP: You may see these titles available earlier. Unless you're JK Rowling, retailers won't hold off on shipping physical books until a release day; if the order comes in and there's stock, out it goes!!!
Here's what's officially releasing on November 27th:
Thanks again to all you lovers of traditional books!