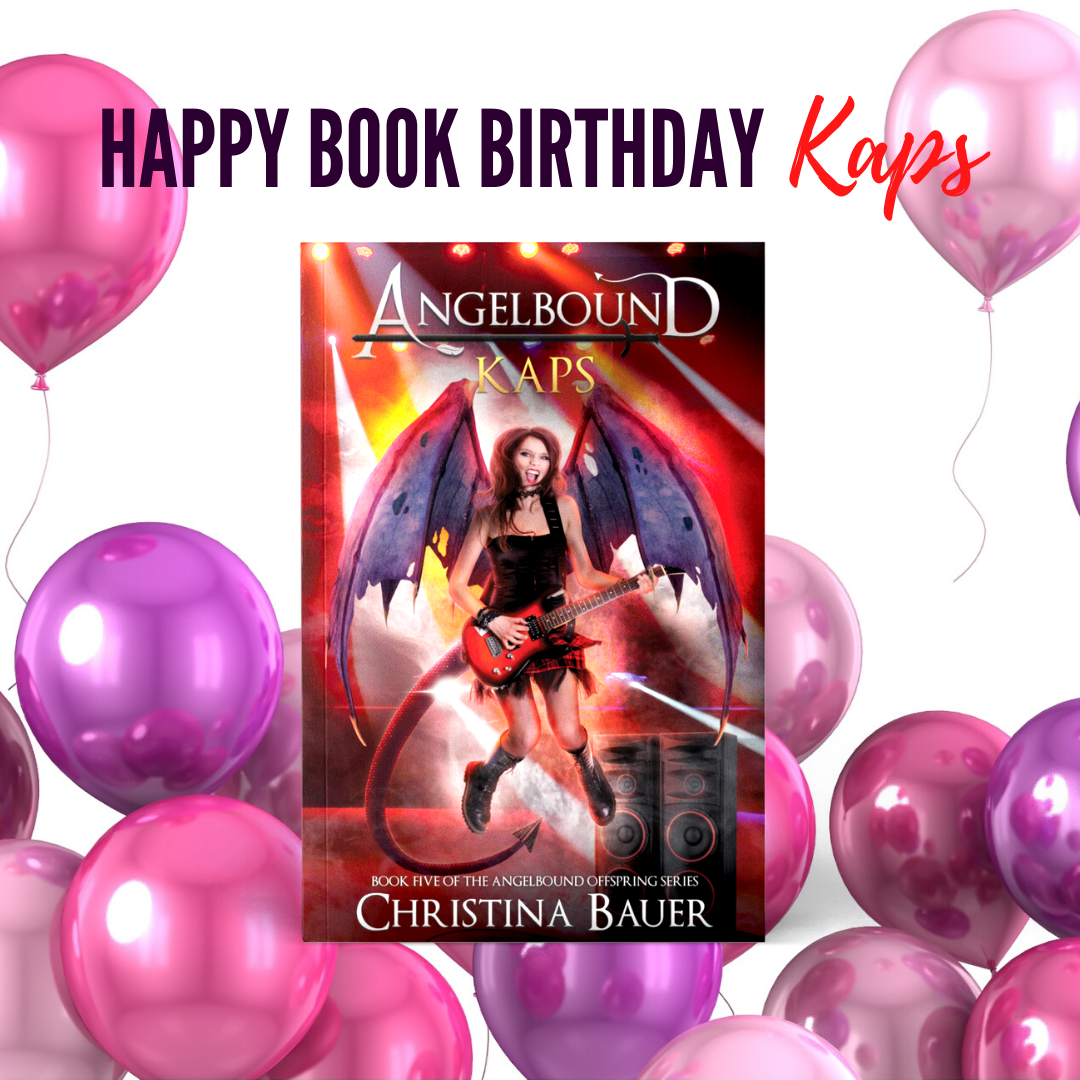 SEE IT ON: Amazon / Googleplay / Apple Books / Kobo / Nook
Today marks the launch tour for KAPS (Angelbound Offspring Book #5)!!!
My new book tells the REAL story of the dragon shifter Kaps, who's a secret badass that finds magical relics and fights vampire nazis. What's not to love?
Tour Goodies Include…
Sample Chapters. Choose from Chapter One and an excerpt with Myla Lewis
Blogs. Meet the tour hosts
Savings. Get RHODES, book #4, for only 99 cents
Quotes. Check out my fave lines from the book
Reviews. What are bloggers saying about KAPS?
Winnings! Enter the launch raffle
About KAPS
Sometimes, you just have to punch a shape-shifting vampire Nazi. Like tonight, for instance.
Meet Princess Kaps: renegade, dragon shifter, and general pain in her royal parent's backsides. Although Kaps pretends to love rock and roll, she's actually obsessed with fighting the Audax, a group of shape-shifting vampire Nazis. And to slay herself some vampires, Kaps collects magical dragon relics.
Enter the L'Griffe–AKA the shifter mafia—who also hunt down supernatural artifacts. Kaps gets in their way and ends up with a price on her head. And things get tricky.
A bounty hunter named Mack comes to collect. Although he's human, Mack knows all about shifter ways. And what he lacks in shifting power he more than makes up for with a lethal combination of looks, strength, and smarts. After luring the princess away with an epic kiss, Mack slaps some supernatural handcuffs on Kaps, tosses her in a van, and heads off to L'Griffe headquarters with his quarry.
The fact that Kaps is really dragon royalty doesn't bother Mack in the slightest. And the Audax don't frighten him, either.
But that kiss with Kaps? It might be a problem.
"I am super intrigued by Kaps! She is independent, snarky and adventurous, and just a hint jaded. I can't wait to see what terrible mischief she finds herself in during her own book!" – Smada's Book Smack
Angelbound Offspring
1. Maxon
2. Portia
3. Zinnia
4. Rhodes
5. Kaps
6. Huntress
SEE IT ON: Amazon / Googleplay / Apple Books / Kobo / Nook
SEE IT ON: Amazon / Googleplay / Apple Books / Kobo / Nook