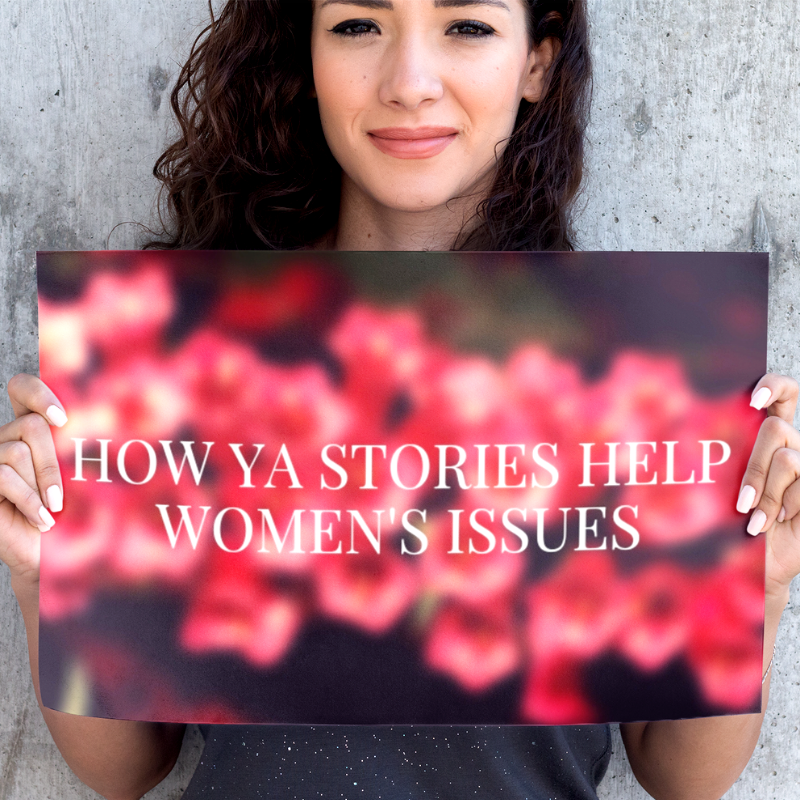 As part of the launch tour for my new book, SHIFTERS AND GLYPHS, the lovely Viviana MacKade asked me to write on how YA fantasy stories can help women's issues. Considering how I did public relations for the women's march—and also write YA fantasy novels—I have a unique perspective on the subject that I'm thrilled to share! Thank you for asking the question, Viviana!
I'll start with some background on the psychological power of stories….
The Software in Your Head
Experts believe that when we're born, our brains come pre-loaded with a kind of 'software' to run our lives, what Carl Jung calls archetypes. These symbols tell us what it means to be a mother, father, sister, leader … you name it. Therefore, a powerful story at the right moment can activate a new set of skills or approaches in either a single person or an entire society. All of which leads me to…
Female Leadership Energy
Now, female leadership energy can be expressed through either a man or a woman. That said, female leadership energy has some unique qualities, such as community, cleverness, and channeling the soul. Community means that leadership happens through consensus. Cleverness refers to using brains over brawn to settle disputes. Channeling the soul refers to the fact that you act in a certain way because it is consistent with your inner beliefs, not only as a means to an end. The goddesses Isis and Athena have tales that exemplify this.
By contrast, male leadership energy (which again can be expressed through a man or a woman) is often characterized by solo action, brute force, and a mentality that the 'ends justify the means.' On a mythic level, think about Zeus and his thunderbolt: he acts alone, there is nothing clever about blasting someone with a thunderbolt, and the peace he brings justifies his heavy hand. Male leadership energy works well in stories where a society is under threat (by a giant or whatnot) and needs to be protected. When the big bad is about to crash in your skull, there's no time for building consensus.
On the other hand, female leadership energy works well when the core of society must be reimagined in order to become sustainable going forward. Isis's story (from ancient Egypt) encapsulates this concept perfectly: Isis must find a way to restore the power of her lost husband Osiris in order to avoid a cosmic imbalance in the heavens and related havoc.
KEY FACT: Guess who channeled female leadership energy? Why, the founders of the United States, of course. Their ideal was to become a gentleman … as in gentle plus a man. Our country was built on consensus, cleverness, and acting from a true altruistic place.
Today, our culture is LOUSY with male leadership energy gone wild, both in our leaders and in our storytelling. The whole situation is absolutely toxic. Why? As women and other groups rise to share an equal voice, those who have only known male leadership energy assume all women channel that same leadership method. We don't. At all. In fact, females channeling a male leadership style tend not to do well, but that's a post for another day.
Suffice it to say that I believe it's absolutely CRITICAL to tell compelling stories with both men and women channeling the tenets of female leadership energy. There's no better way to explain and support the future we all drive for. In other words, this isn't a race to grab Zeus's thunderbolt and blast everyone else to Hades. This is a collaborative effort to build a sustainable community.
But if you don't have any reference for what that's like, what do you do?
Hopefully, you read one of my books and start to imagine on an unconscious level what it means to be a kickass chick … or just as important, a true gentleman.