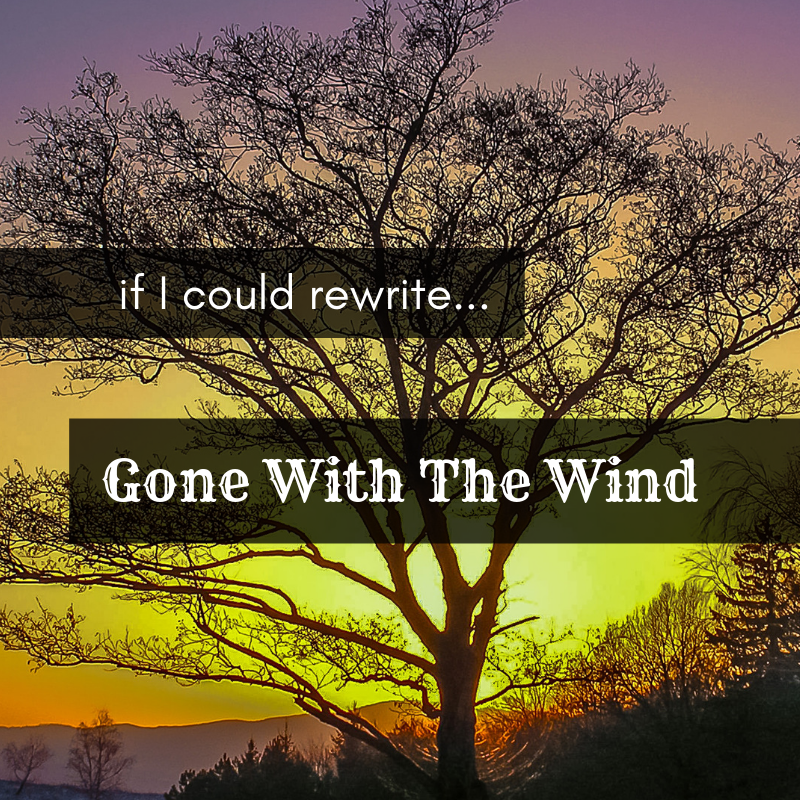 I recently saw Gone With the Wind on the big screen in honor of its 80th birthday and wow, some shit has not aged well here. I couldn't help but think how I'd rewrite the story, so here goes.
If I'd Written GONE WITH THE WIND…
***SPOILER ALERT***
To begin with, I'd keep Scarlett as a 16-year old (same as the opening of the book/movie.) Something else that would remain: at the start of the story, Scarlett falls for Ashley, who is in his mid-twenties. However, when Scarlett professes her love, I'd have Ashley tell our girl no while using very clear language, like "you're sixteen and this is illegal." He'd then go and explain things to Scarlett's mother, who clearly runs that house, since this shit is not okay.
In retaliation for Ashely's rebuff, Scarlett would still want to marry Ashely's relative Charles Hamilton, but she WON'T because she is 16 and not yet of the age for legal consent. Can't hit that point too much.
Just as in the original book/movie, the O'Haras would leave their Tara plantation to Scarlett. Big difference, though: in my version, Mom and Dad would realize that maybe their daughter needs more stimulation in her life because, let's face it, Ashley is a bit of a zero. As a result, they'd send Scarlett to one of the MANY women's colleges open in the United States before the Civil War because hello, LOGIC !
Now things get really good. While at school, Scarlett overcomes her crush on Ashley from when she was 16 because that's just how life works. Just as in the book/movie, Rhett would show up and make some moves on our girl. However, in my telling, Scarlett points out that the guy has anger management issues, a drinking problem and possible syphilis … so no, thank you.
Did I mention that Scarlett never marries Ashley's even more wimpy cousin, Charles? Well, she doesn't and it's worth saying twice. Along the same vein, Scarlett definitely doesn't marry Frank Kennedy. That said, Scarlett does love college and totally gobbles up all the info on how to run Tara. While at school, Scarlett also discovers that slavery is fucking awful and makes a bunch of friends from all different walks of life. Yay, education!
After the war, Scarlett and her sisters rebuild Tara like a boss by using low interest loans (Scarlett made a ton of great contacts at school). The plantation soon looks awesome and none of the sisters get married because they're having such a good time being together and running things. Scarlett then joins a movement to hold a series of tribunals (like the South African Truth and Reconciliation Commission after apartheid) in order to give some peace and compensation to the slaves who suffered both on her plantation and across the South. On the lighter side, Scarlett and her sisters also raise puppies and crush it at Westminster.
Many years later (after Rhett both manages both his temper and his syphilis), our hero returns. He and Scarlett hook up as equals and he doesn't make any creepy statements about wanting to dry her nose or treat her like a baby. The sex is great.
The end.