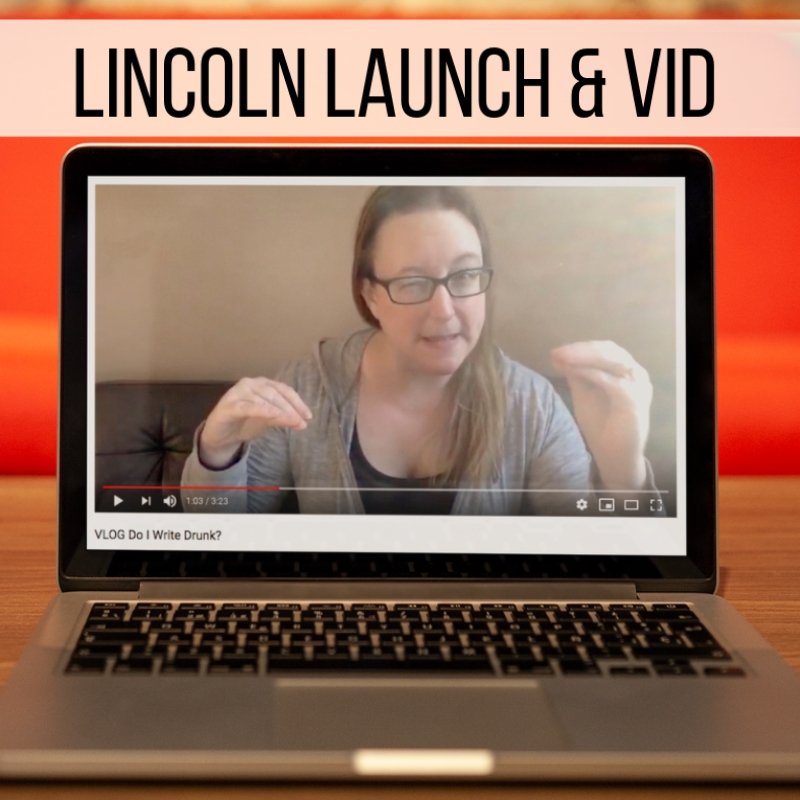 Happy Book Birthday to LINCOLN!
As of February 26th, the new Angelbound Book 2 is live at Amazon, Barnes & Noble, Kobo, iBooks and Googleplay … along with a launch Rafflecopter, early reviews, and launch savings across the series!
PLUS: Curious how I decided to write this book? Take a look at the VLOG below:
And here's more about the book itself…
Lincoln
Book 2, Angelbound Origins
By Christina Bauer
Print ISBN 9781945723636
eBook ISBN 9781945723377
Audiobook forthcoming
***Experience the events of Angelbound from Prince Lincoln's point of view…And then enjoy an all-new part of his story!*** Includes a bonus novella, DUTY BOUND
When it comes to fighting demons, Prince Lincoln is the greatest warrior in the history of his people, the thrax. Now Lincoln faces his hardest fight yet…and it's not on a traditional battlefield.
Lincoln is falling in love. And the girl is part demon.
Between a fated dance at the Ryder mansion…a life-changing walk through a hedgerow maze…and a massive battle with none other than the King of Hell…Lincoln realizes that he wants to share his life with Myla Lewis, the part-demon girl who has captured his heart. However, an evil thrax noble—the powerful Earl of Acca—is prepared to do anything to stop Lincoln and Myla from having a future.
But Lincoln won't give up on his Myla. Ever.
To fight Aldred, Lincoln works to create a different kind of marriage—an Alliance of the lesser thrax houses against Acca. Sadly, just as Lincoln starts to makes some progress, the nobles who've joined his Alliance begin to vanish. Is Aldred behind the disappearances, or is someone else vying for power? When Lincoln discovers the truth, it upends his entire world, threatening his future with Myla in ways no one could ever have imagined.
Publisher's Note: Christina Bauer is a non-linear thinker who came up with ARMAGEDDON and then went back and wrote some earlier books. This is why you'll see ARMAGEDDON (Book 7) and the Offspring series available before THE BRUTAL TIME (Book 6). We've told her to stop this practice, but she keeps giving us lewd hand gestures in response. Apologies in advance for any inconvenience. 
Check Out: Sample Chapter /  Top Reviews / Fav Book Quotes / Videos
Buy Now: Amazon / Barnes & Noble / Kobo / iBooks / Googleplay