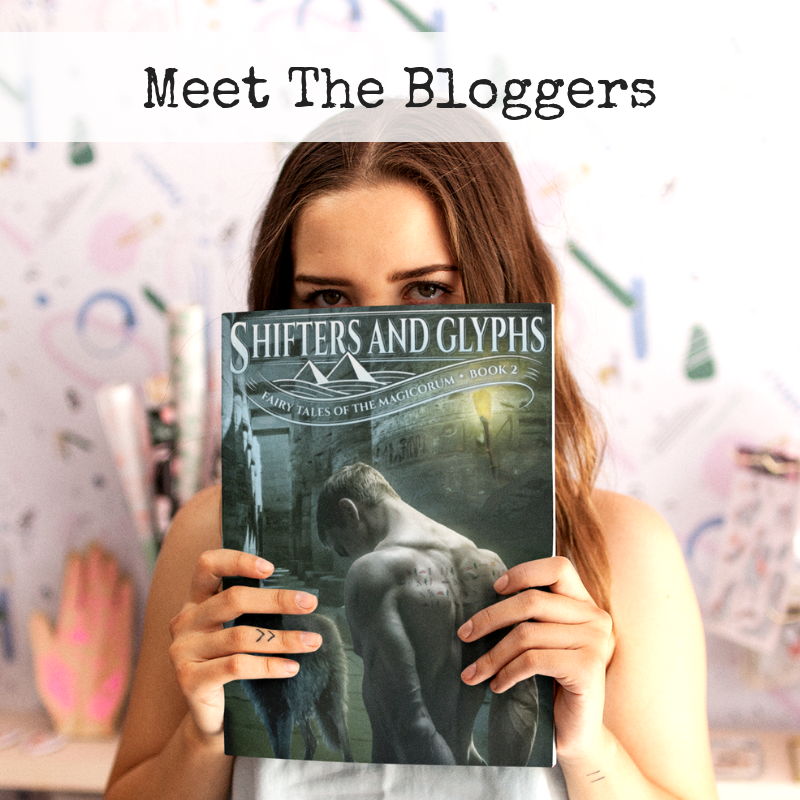 SHIFTERS AND GLYPHS, Fairy Tales of the Magicorum Book 2, is on a blog launch tour through November 9th!
There are tons of goodies for this tour; check out the list below to find some inside secrets, top ten lists, and other cool content. You may even discover your next favorite book blog!!!
Thanks for checking out the tour!
October 29th
–Movies, Shows, & Books >> Excerpt
–Valerie Ullmer | Romance Author >> Top 10 List
–United Indie Book Blog >> Excerpt
–I Smell Sheep >> Guest post
–Reads and Recipes >> Review
October 30th
–Viviana MacKade >> Guest post
–Angel's Guilty Pleasures >> Interview
–Declarations of a Fangirl >> Excerpt
–Book Reviews by Steph >> Guest post
October 31st
–Adventures in Writing >> Excerpt
–LenniLand >> Review
–The Book Bratz >> Top 10 List
November 1st
–Dani the Bookaholic >> Excerpt
–Crack a Book Cafe >> Interview
–Evermore Books >> Excerpt
–The Rest Is Still Unwritten >> Review
November 2nd
–The Avid Reader >> Review
–Star-Crossed Book Blog >> Review
–The Cover Contessa >> Excerpt
November 5th
–Rainy Days and Pajamas  >> Excerpt
–BooksBooks&More >> Interview
–Jazzy Book Reviews >> Excerpt
–The Genre Minx Book >> Review
November 6th
–Rising Indies United >> Interview
–Rachel's Reflections >> Review
–My Life Loves and Passion >> Review
–Character Madness and Musings >> Excerpt
November 7th
–K.L. Novitzke – AUTHOR >> Excerpt
–Two Ends of the Pen >> Interview
–A Dream Within A Dream >> Excerpt
November 8th
–Bibliobibuli YA >> Top 10 List
–Book Addict >> Review
–Snowly's Rambles >> Excerpt
–Books a Plenty Book Reviews >> Review
November 9th
–Oh Hey! Books. >> Top 10 List
–Fiona Reads and FoodSpots >> Review
–Smada's Book Smack >> Review
–Set a Spell Book Blog >> Excerpt