To celebrate the launch of KAPS (book 5 in the Angelbound Offspring series), Book 4 RHODES is on sale for just 99 cents… which marks the first time this title has EVER been marked down this low. Dang.
Get Rhodes on: Amazon / Nook / Kobo / Apple / Googleplay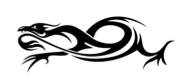 Rhodes
Book 4, Angelbound Offspring
Print ISBN 9781946677341
eBook ISBN 9781946677334
Amazon / Barnes & Noble / Kobo / Apple Books / GooglePlay
As dragon shifters, Rhodes and Zinnia should never have fallen in love. Why? Zin's a princess while Rhodes is only the hired help. If the pair remain in the dragon realm, then age-old prejudices might tear them apart.
But returning to Earth isn't any better. In the human world, Rhodes and Zin are a musical sensation … and fame's an even bigger relationship killer. Not to mention the fact that their old nemesis, Killian, keeps hatching evil plots against them. Bottom line? Rhodes has huge decisions to make, both for himself and Zin.
Sadly, it isn't clear what path—if any—will end with Rhodes and his love having a future together.
***The epic conclusion to the story of Rhodes and Zinnia! 30,000+ words***