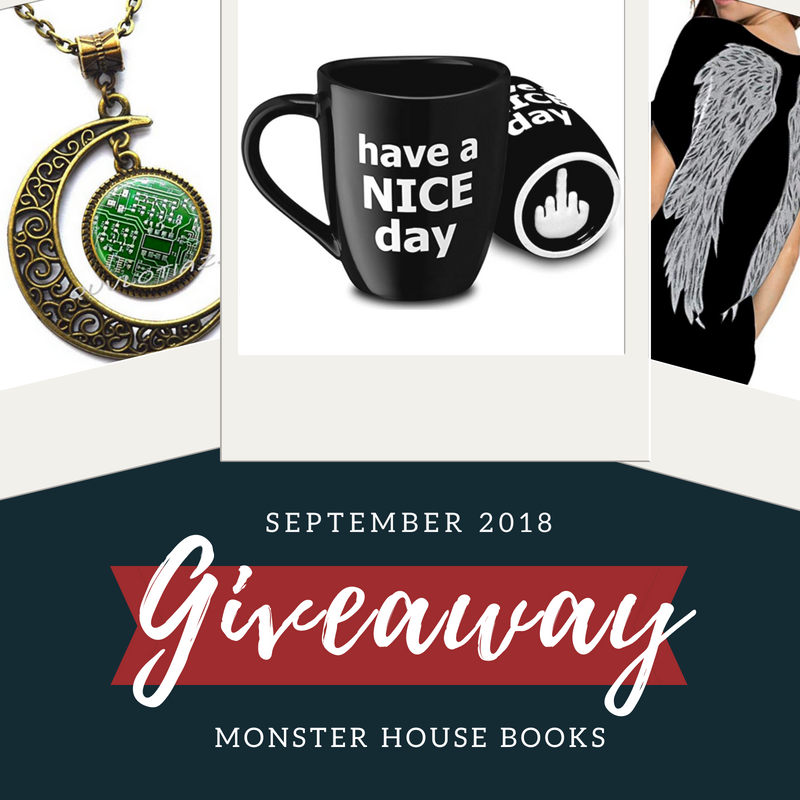 Congratulations to Samantha D, Nancy J, Bookologicalshelves, Shirley S, and Missy E. – the winners of August's raffle! They're also listed on the rafflecopter here!
Want even more raffle fun? Check out our September Rafflecopter to celebrate the cover reveal of THE BRUTAL TIME and the launch of DARK LANDS and INIMICAL!
To enter, use the widget below. If that doesn't work, click on this link or cut and paste the following URL into your browser: http://www.rafflecopter.com/rafl/display/f7ec85e721/?