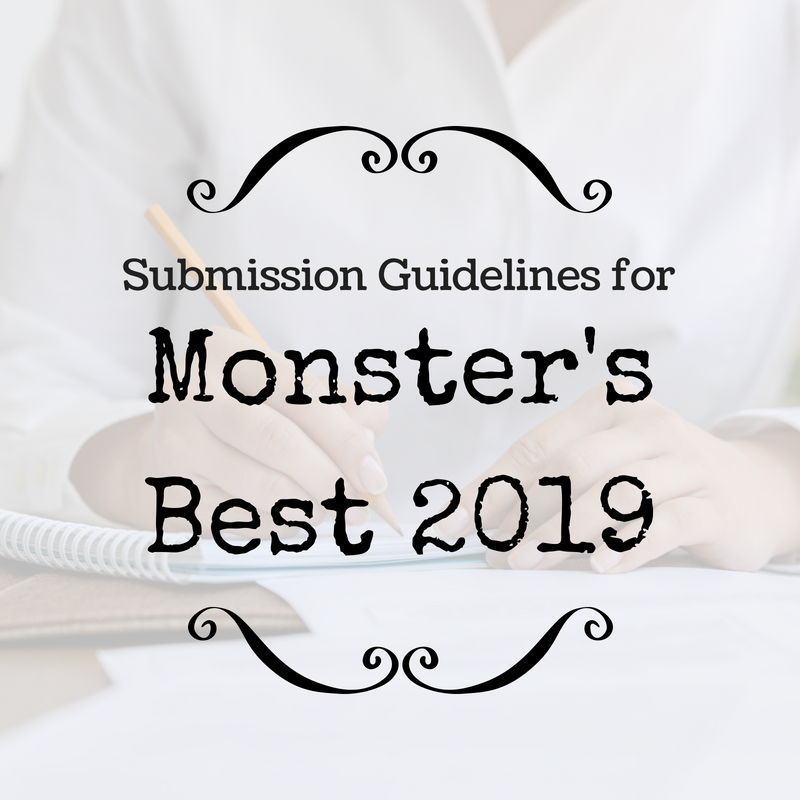 MONSTER'S BEST 2019
Great news—submissions are now open for our annual compilation of short stories about fierce females! Called MONSTER'S BEST 2019, the book will include short stories from popular MHB authors Christina Bauer, Genevieve Iseult Eldredge, and Majanka Verstraete. Want to build your writing rep while attracting new readers? Then be sure to submit your short story using the guidelines below before December 1st, 2018…
We're looking for authors writing in the following YA genres for our annual Monster's Best Compilation:
GENRES: YA FICTION & NONFICTION

Fantasy (epic, urban, etc.)

Science Fiction

LGBTQ+

Paranormal Romance

Mystery

Essay

Memoir

Narrative

Self-help
Submissions between 5,000 – 15,000 words will be considered. Fictional main characters should be fierce females between the ages of 14-21 and can be of any sexual orientation or gender expression. Non-fiction pieces should highlight or be targeted towards that demographic. The story should portray positive female characters who grow or change for the better. 
OTHER REQUIREMENTS & STUFF
Authors will be at least 14 years of age. If the author is 18 or younger, a parent or legal guardian will have to sign the publication contract should a story be accepted.

Selected stories will be published in an anthology to be released in eBook format. The book will be available at no charge and no royalties will be paid. Back matter links to author pages, marketing, production and other related expenses will be covered by Monster House. Participating authors may pull their short stories from the compilation with 90 days notice.

Submission Deadline: December 1, 2018

Tentative Publication Date: August 6, 2019
TEACHERS: WE HAVE COURSE MATERIALS FOR YOU!
At Monster House Books, we want to encourage writers of all ages to feel comfortable creating works with fierce females. Over our years of experience, we've compiled some of our most useful plotting and writing tools into a downloadable kit which is available at no charge. To receive your kit, please email us at info@monsterhousebooks.com
WRITERS: HERE'S HOW TO SUBMIT
Send all submissions to info@monsterhousebooks.com. Please include "Monster's Best 2019 Submission" in the subject line.
Send in the body of the e-mail:
Your legal name, pseudonym if applicable, and contact e-mail address.

Title of story

Genre and story length.

General story description in one paragraph.

Writing credentials.
Attach to the e-mail:
The complete manuscript in .doc, .docx, or .rtf format.
FORMATTING YOUR SUBMISSION
Please follow these formatting guidelines.
Submissions will be accepted in .docx, .doc, and .rtf formats.

Standard 12-point Times New Roman, 1 inch margins.

All submissions must be spellchecked and edited for American English grammar and spelling. Regional words and slang are acceptable when appropriate.

Monster House Books edits works using The Chicago Manual of Style as its primary reference. Editing your work to these standards may increase your chances
For specific questions, please contact info@monsterhousebooks.com.
–
Want to keep up-to-date about news like this? Sign up for our newsletter here.