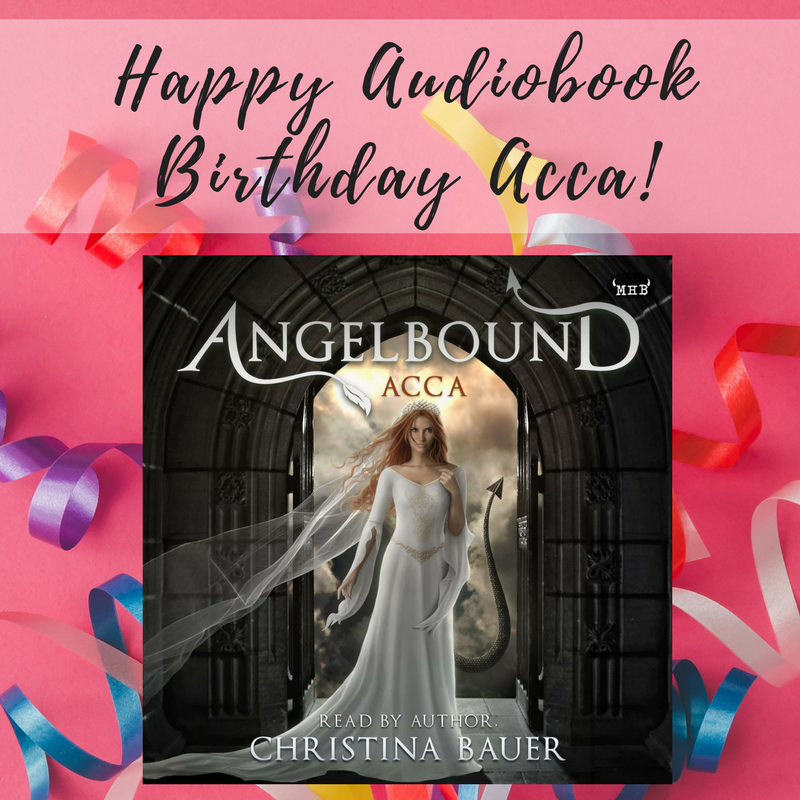 We're celebrating!
It's the audiobook birthday for ACCA on Audible and iTunes. Order now and check out a sample below:
 Plus, there are lots of ways we're celebrating!
About Angelbound ACCA
In just one week, supernatural warrior Myla Lewis must discover enough evidence to send the evil House of Acca to prison or she will end up in jail herself, along with her fiance, Prince Lincoln. No pressure. To gather proof, Myla and Lincoln go undercover at an all-girl high school on Earth. Lincoln acts as the new gym teacher; Myla becomes the least popular transfer student ever. To stop them from getting the goods, Acca releases Hell on Earth. Literally. Good thing Myla and Lincoln aren't afraid of a tough fight. This one promises to be the hardest yet. After all, who ever said high school was anything but hell?
Want news about our latest releases and deals? Sign up for our newsletter!