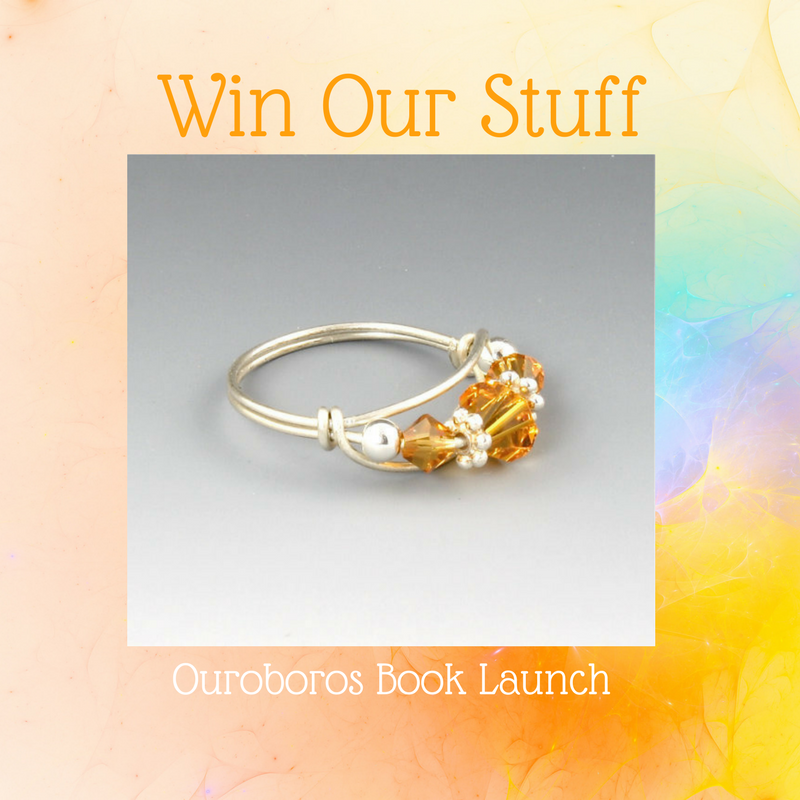 To celebrate the March 27th launch of Circuit Fae 2: OUROBOROS, Monster House Books and I are giving away Syl & Rouen's promise rings!
That's right, my pretties, you could win Rouen's Winter Court ring or Syl's (Glamma's) ring.
Plus, plus! you could win a free electronic copy of OUROBOROS!
And that's not all! We've got a cute Professional Bookworm mug, an amazing jaguar keychain to celebrate the upcoming release of Majanka Verstrate's YA Sherlock Holmes/shifter mystery mashup, A STUDY IN SHIFTERS.
So don't wait. Enter now!
Best always,
~GIE