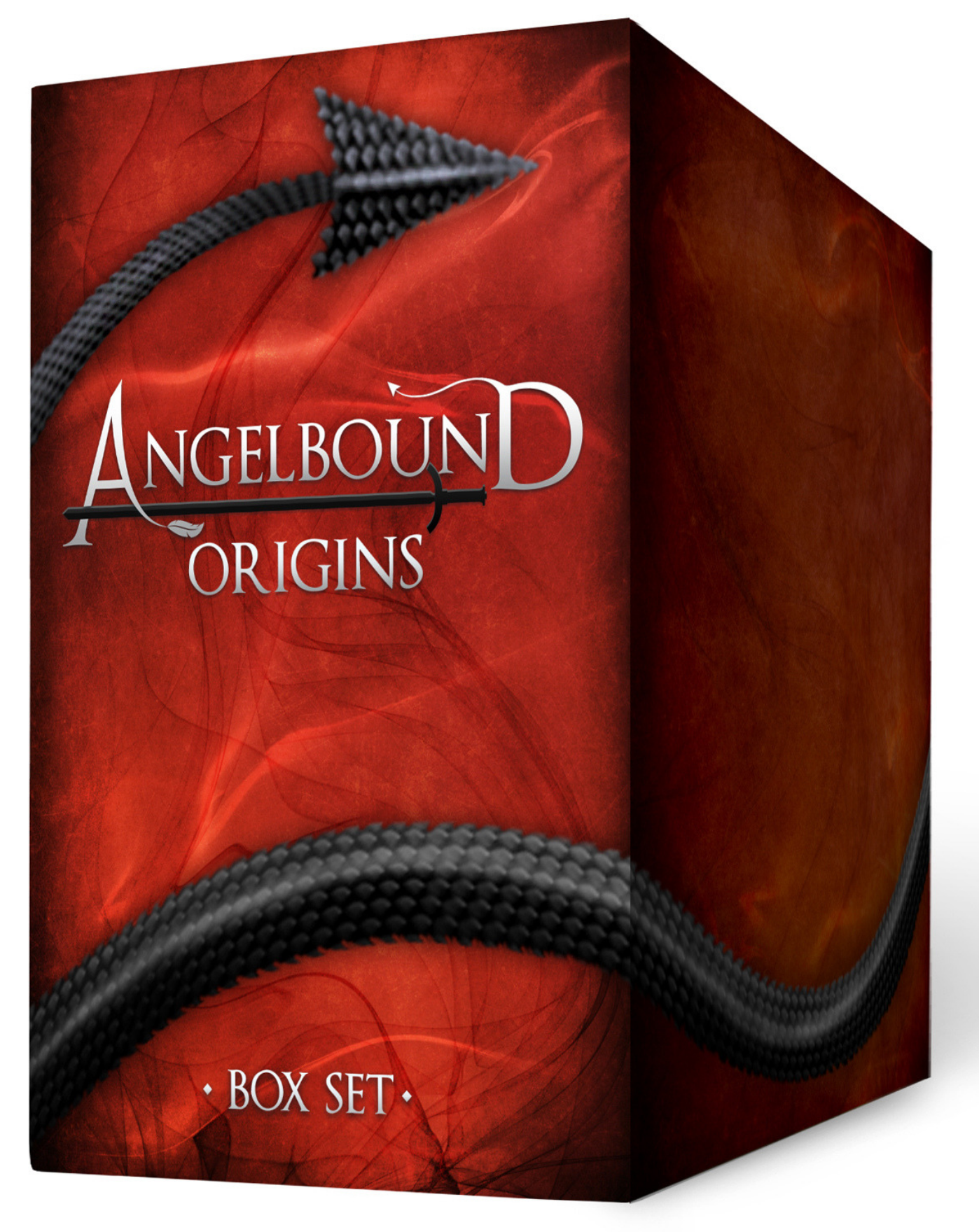 SEE IT ON: Amazon / Barnes & Noble / Apple Books / Kobo / GooglePlay
The first five books of the best-selling series — now in one ebook collection…
ANGELBOUND (Book 1) – Extended Wedding Edition!
Myla Lewis is a girl who loves two things: kicking ass and kicking ass. She's not your every day quasi-demon, part-demon and part-human, girl. Myla lives for the days she gets to fight in Purgatory's Arena. That is, until she meets Prince Lincoln, a super-sexy half-human and half-angel demon hunter. But what's a quasi-demon girl to do when she falls for a royal demon killer? With a love with fighting for, Myla's about to shake up the after-realms.
SCALA (Book 2) – Extended Edition!
Myla Lewis has a whole lot of trouble. A magical object called Lucifer's Orb is threatening millions of souls, and it's Myla's job to make it go away. Plus, an old enemy is plotting to separate Myla from her Angelbound love, Prince Lincoln. But Myla and Lincoln are fighting back. Can they stop the Orb, save Purgatory's souls, and stay together… Or will both the after-realms and their relationship be destroyed?
ACCA (Book 3)
In just one week, supernatural warrior Myla Lewis must discover enough evidence to send the evil House of Acca to prison … or she'll end up in jail herself, along with her fiancé. Time to kick some ass.
THRAX (Book 4)
Myla Lewis has married Prince Lincoln, and now they're expecting! All the after-realms rejoice. Myla should be happy too, but she has a serious problem. The day after their honeymoon ended, Myla's real husband disappeared. The man who's sharing her bed is an imposter…
THE DARK LANDS (Book 5)
Myla's honorary older brother, Walker, goes missing. Now there's only one thing to do: kick ass, take names, and get Walker back without releasing the uber-evil Lucifer. This will get tricksy.
"I'm virtually speechless when it comes to these novels. I have not found an author that I adore the writing style of this much since Jennifer L. Armentrout. The world that Bauer creates is amazing." – Brittany's Book Reviews
Angelbound Origins
1. Angelbound
2. Scala
3. Acca
4. Thrax
5. The Dark Lands
6. The Brutal Time
7. Armageddon
8. Aquila
SEE IT ON: Amazon / Barnes & Noble / Apple Books / Kobo / GooglePlay