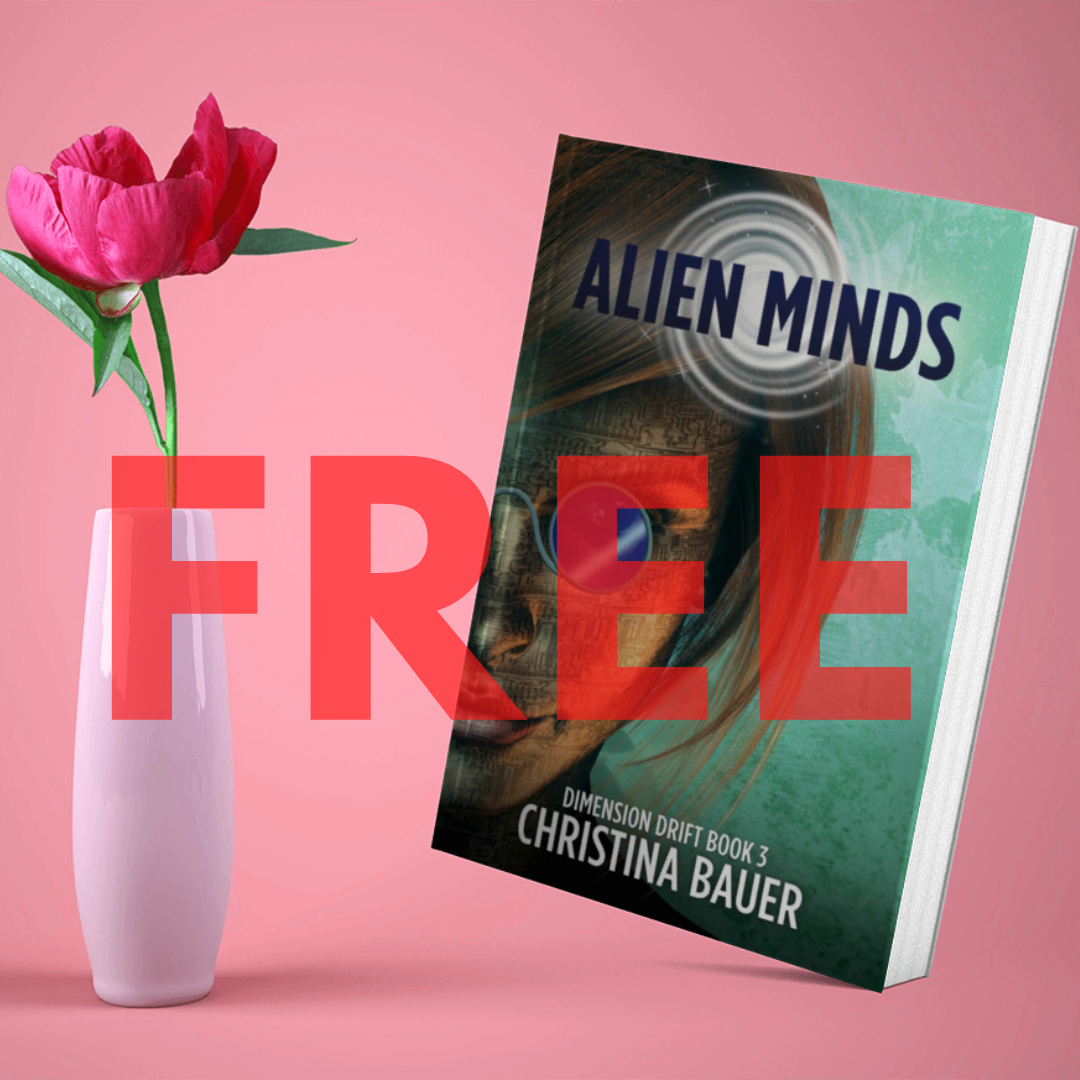 ALIEN MINDS (Dimension Drift Book 3) is FREE for a limited time at: Amazon / Nook / Kobo / AppleBooks / GooglePlay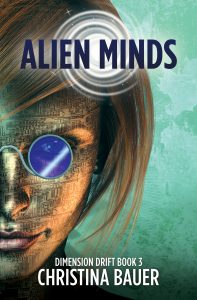 ABOUT ALIEN MINDS
On my seventeenth birthday, I wake up in the hospital to find I just survived a sketchy-but-terrible accident. My perfect-looking parents say I live an ideal life inside the Boston dome. And although my swoon-worthy guard, Thorne, looks totally familiar, he says we don't have a history.
What a bunch of crap.
I don't remember anything—not even my real name—but I can still tell when someone's lying. From what I figure out, my dystopian overlords wiped my memory, leaving only my super science skills behind. Now, instead of expecting me to scream for revenge, the government demands that I build new tech that will launch an apocalypse against anyone who isn't perfect.
So I nod. Say yes. And scheme to blow the whole thing up.
My memory may be gone, but my sass remains intact. I round up a team of teenage scientists to take down the nasty-ass government without getting ourselves killed. Only trouble is, I must accomplish all this while avoiding my growing attraction to Thorne, who may or may not be an alien. Something tells me that protecting my heart from my hottie guard might be the most dangerous adventure of all …
"Have you read Dimension Drift and fallen in love with the characters like the rest of us?" – Radioactive Book Reviews
Dimension Drift Series
A dystopian adventure with science, snark and hot aliens
1. Scythe
2. Umbra
3. Alien Minds
4. ECHO Academy