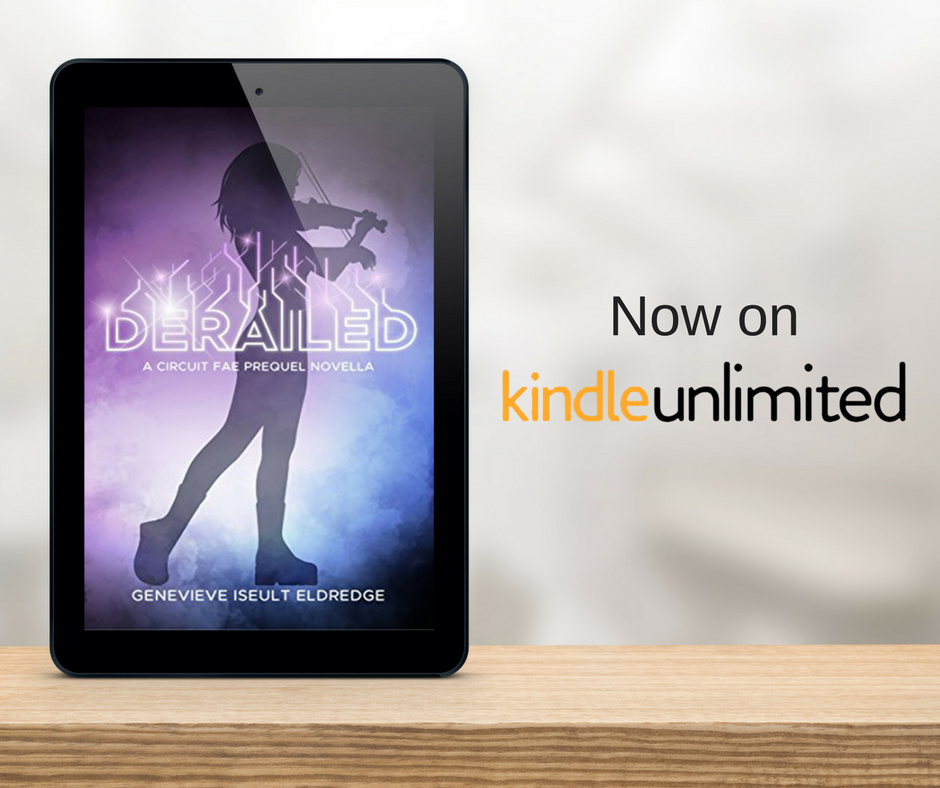 Happy Beltane, my pretties! In honor of spring and new beginnings, DERAILED is now on Kindle Unlimited!
That's right, you can now read DERAILED: A Moribund Prequel Novella, PLUS Circuit Fae: MORIBUND on Kindle Unlimited.
DERAILED – Description
"Syl and Rouen are the perfect good girl, bad girl duo, and together, they've quickly become one of my most favorite couples!"-Anky's Books
A goth-rock show. An innocent train ride. That's all it takes for high school sophomore Syl Skye's perfectly normal world to come crashing down. Why? Because this train holds the infamous Rouen Rivoche, a dark Fae assassin bent on murdering Syl. This is one journey that should end in tragedy, not two people falling love. Then again, whenever the Fae are involved, there's no telling what will happen…
Don't have KU? No worries! You can download the first three chapters of MORIBUND absolutely FREE!
And if that's not awesome enough, we'll soon have OUROBOROS on KU, too!
Stay Tuned!
~GIE