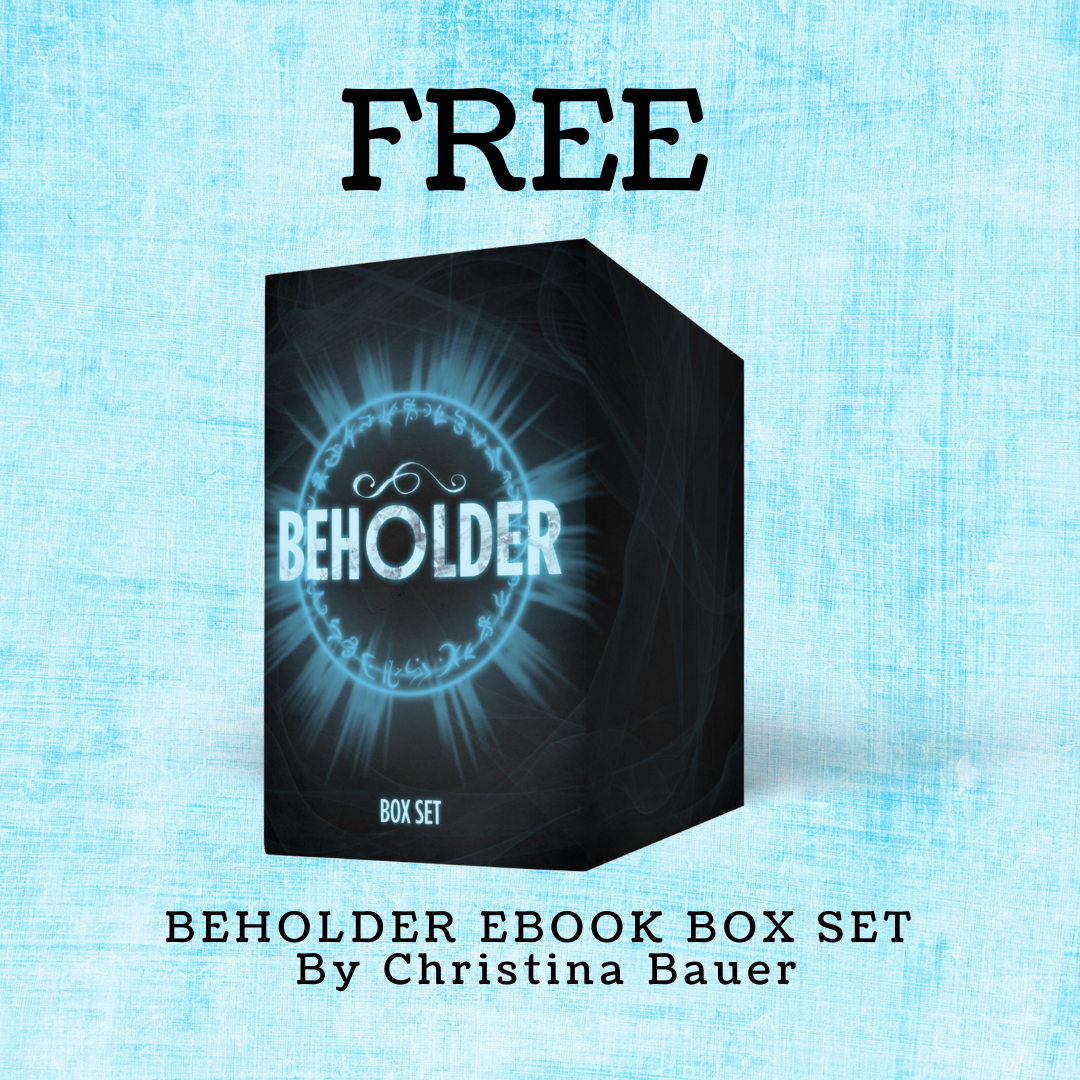 ***Great news! For the very first time in the history of ever, my BEHOLDER BOX set is free on Google Play, Apple Books, Amazon, Kobo & Nook!***
Be sure to download your copy today; this offer will only be valid for a limited time.
ABOUT THE BEHOLDER BOX SET
Medieval mages, slow-burn love and heart-pounding action! The first two books of the popular Beholder series are now in one collection. Like GAME OF THRONES? You'll love BEHOLDER…
CURSED (Book 1)
Most days, Elea couldn't care less about being a witch, even if she does have special powers over spirit and bone. Why bother with incantations when you're a farm girl? Elea only uses her Necromancer magic to speed up chores and scare off suitors.
Everything changes when the evil Necromancer Tsar curses Elea. Now, she only has five years left before she burns as a ghost, tortured for all eternity. They say there's nothing she can do, but Elea disagrees. Embracing her Necromancer ability, Elea trains as a magical assassin. Her goal? Kill the Tsar before his curse kills her. After years of preparation, Elea's finally ready to strike.
That's when everything goes horribly wrong.
A handsome warlock named Rowan steps up to help. Elea wants him as an ally, but she can't ignore the mixed-up feelings that come with every one of Rowan's crooked smiles. An assassination mission is no time to fall in love, but Elea's heart may have other ideas…
CONCEALED (Book 2)
As a Grand Mistress Necromancer, Elea's a witch who commands the ultimate power over spirit and bone. It's magic that she'll need in order to stop the Vicomte Gaspard from killing her Sisters by draining their magic along with their life force.
To find and free her fellow witches, Elea must venture into some of the most dangerous places in the realm. What starts off as a rescue quest could easily turn into a suicide mission. And with the handsome warlock Rowan along to help, Elea may be risking more than her life. Her growing feelings for Rowan might put her heart on the line, too.
"Cursed will take you on an adventure of a lifetime!" – The Avid Reader
"If you like fantasy, then I can definitely recommend the Beholder series by Christina Bauer. Absolutely brilliant." – Archeolibrarian
Beholder Series
1. Cursed
2. Concealed
3. Cherished
4. Crowned
5. Cradled
*This is a completed series