Fairy Tales of the Magicorum
Enter a world that's a lot like our own…only fairies, shifters, and wizards are REAL. They're called the Magicorum, only their magic is disappearing. This series will lead you through the lives of four of them:
– Bryar Rose (Sleeping Beauty)
– Elle (Cinderella)
– Scar (Little Red Riding Hood)
– Avianna (the evil queen from Snow White)
Want the latest FoTM news, release updates, and special offers? Click here to sign up for our newsletter!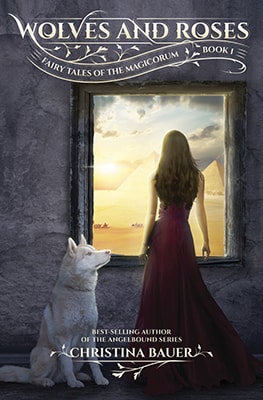 WOLVES AND ROSES (Book 1)
Seventeen-year-old Bryar Rose has a problem. She's descended from one of the three magical races—shifters, fairies, or witches. That makes her one of the Magicorum, and Magicorum always follow a fairy tale life template. In Bryar's case, that template should be Sleeping Beauty.
"Should" being the key word.
Trouble is, Bryar is nowhere near the sleeping beauty life template. Not even close. She doesn't like birds or woodland creatures. She can't sing. And she certainly can't stand Prince Philpot, the so-called "His Highness of Hedge Funds" that her aunties want her to marry. Even worse, Bryar's having recurring dreams of a bad boy hottie and is obsessed with finding papyri from ancient Egypt. What's up with that?
All Bryar wants is to attend a regular high school with normal humans and forget all about shifters, fairies, witches, and the curse that Colonel Mallory the Magnificent placed on her. And she might be able to do just that–if only she can just keep her head down until her eighteenth birthday when the spell that's ruined her life goes buh-bye.
But that plan gets turned upside down when Bryar Rose meets Knox, the bad boy who's literally from her dreams. Knox is a powerful werewolf, and his presence in her life changes everything, and not just because he makes her knees turn into Jell-O. If Bryar can't figure out who—or what—she really is, it might cost both her and Knox their lives… as well as jeopardize the very nature of magic itself.
Releases October 31, 2017 in print, ebook and audiobook format. Want release notices? Click here to sign up for our newsletter!
Buy Now: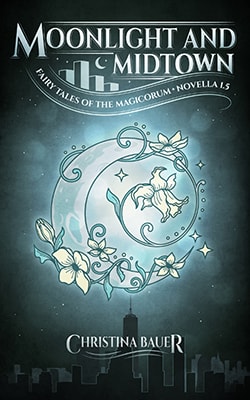 MOONLIGHT AND MIDTOWN (Book 1.5)
After battling werewolves and evil aunties, Bryar Rose is ready to enjoy her new life. No more crazy aunties. Her curse is toast. And Bry's new man, Knox, is literally a dream come true. Best of all, Bry will soon attend a regular high school. Forget those sketchy tutors! To get ready, Bry is dedicating the rest of her summer to some serious back-to-school shopping with her best friend, Elle. It's a blast, except for one thing:
Mysterious strangers are following Bry across Manhattan.
***An interim novella between WOLVES AND ROSES and SHIFTERS AND GLYPHS***
Buy Now: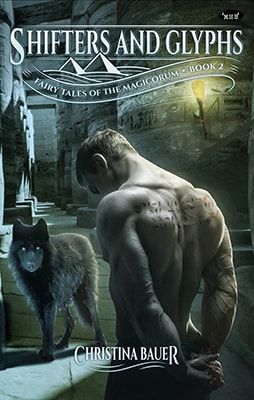 SHIFTERS AND GLYPHS (Book 2)
After being raised by the meanest fairies in the history of ever, Bryar Rose is now free to live her own life. For the first time, she's attending West Lake Prep, a regular high school. Well, mostly regular. Some students are actually hidden members of the Magicorum. In other words, they're really wizards, fairies, or shifters. Bry doesn't mind, though. She's thrilled to enjoy all the new experiences of being around normal kids her age, from locker pranks to lunchtime mystery meat. Everything is going along great, except for one thing.
Bry's dreams about the pyramids of Egypt have gotten darker and more sinister. Every night, she sees her new man Knox and her best friend Elle in danger.
With no other choice, Bry plans to leave school to explore the pyramids on her own. But her new man Knox discovers the scheme and is having none of it. He wants to stay by her side, no matter what. It's a good thing too, because Bry must solve the mystery of her attraction to the pyramids and soon. Otherwise, it could cost the lives of those she loves most…and that means not only Knox, but also her best friend Elle.
Don't miss out on the latest news about SHIFTERS & GLYPHS — Click here to sign up for our newsletter!
Buy Now: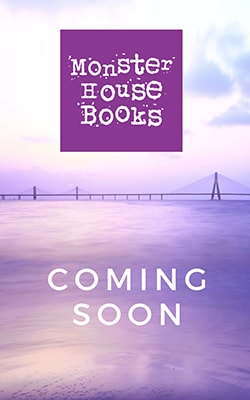 FAIRIES AND FROSTING (Book 2.5)
Elle (never call her Cinderella) is trying to throw a surprise birthday party for her bestie, Bryar Rose. Trouble is, some unfriendly fae are working hard to ruin everything. Good thing she has a certain handsome Le Charme wizard on speed dial…
Buy Now: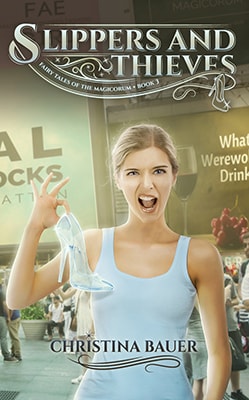 SLIPPERS AND THIEVES (Book 3)
Years ago, Elle—never call her Cinderella—escaped her evil step family in order to build a new life for herself in Manhattan. Today, Elle's awful past is a distant memory. In fact, Elle even attends West Lake Prep, an exclusive high school where regular humans mix with members of the Magicorum, such as fairies, shifters and witches. Although she still must live in hiding from her evil step family, Elle always has found ways to get whatever her heart desires.
That is, until Alec Le Charme.
Buy Now: