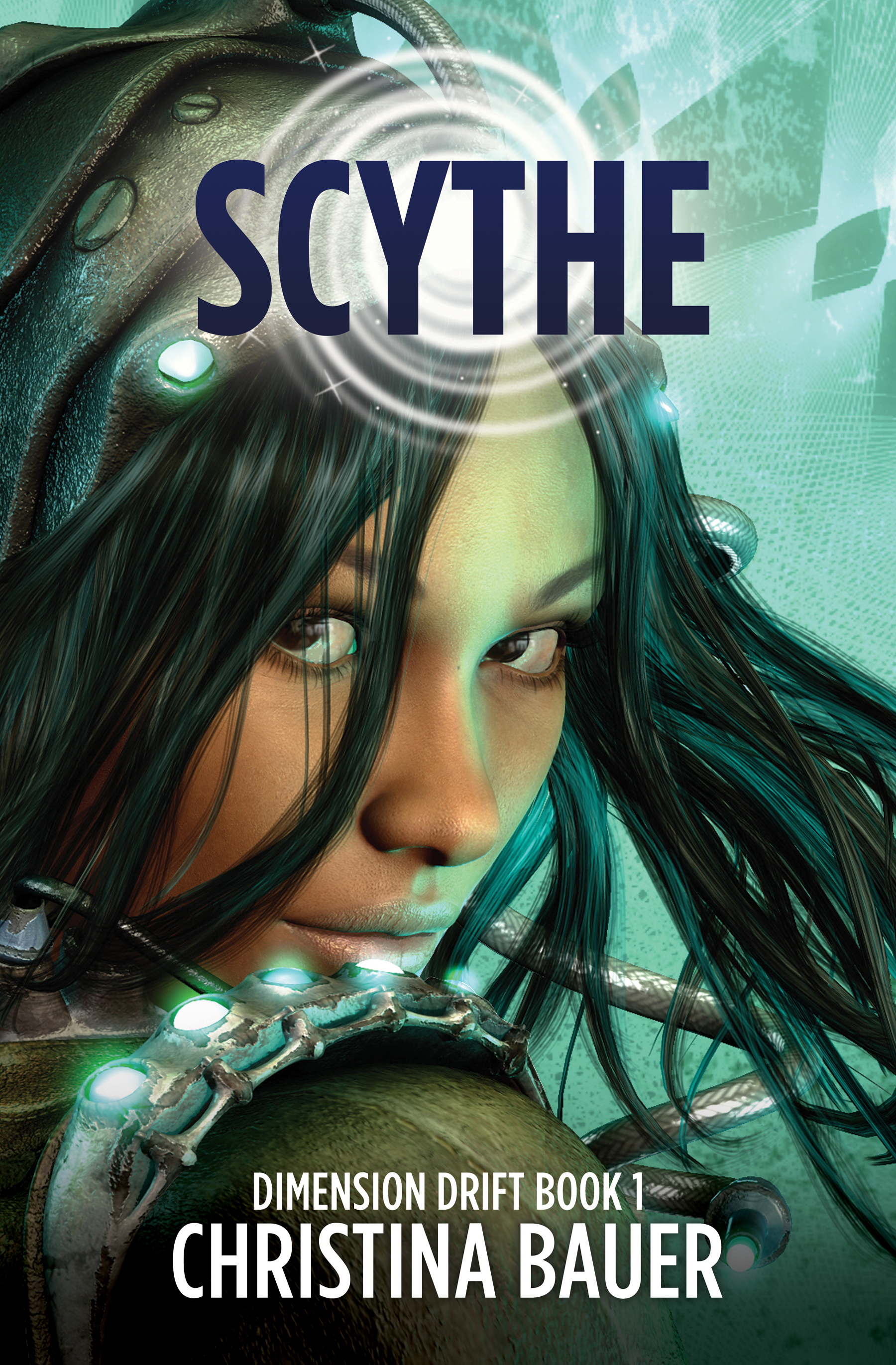 "OMG, this was absolutely amazing! Meimi is badass, brilliant, and snarky… And the setting! The world described is very dark and technically advanced with super interesting sciency stuff, aliens, and tons of mystery."
 – Diary of a Wannabe Writer
BUY NOW: Amazon / Apple / GooglePlay / Kobo / Nook / Smashwords
I'm Meimi Archer, your regular high school science geek for hire. Sure, it's dangerous to create high-tech gizmos for a criminal overlord called the Scythe, but I do what I have to in order to keep Mom and me safely off-grid. Ever since the Authority took over the United Americas, you either live inside a domed city (where you're watched 24-7) or you scrape by on illegal money and hide out in the sticks. Guess what category I fall into?
Long story short, everything's fine until I screw up a job. Badly. My home slips into two-dimensional space-time. It only lasts for a few seconds, but the move still sets off about a dozen government alarms. If they track me down, Mom and I are good as dead. Long story short, I need to pay someone off, hide the evidence, and keep us safe. Fast.
That's when a hottie named Thorne materializes in my kitchen. He's about my age, wears black body armor, and says he came to "this version of Earth" from another planet. We share a bizarre mind-meld moment before he vows to do anything that ensures I survive.
Hey, I'll take all the help I can get. Plus, Thorne has dimples…
"This kept me on my toes … Be it random science, opening portals to new dimensions, evading capture, doing shady deals with crime bosses, betrayal, the humdrum of school with Lead Camper Dave (snicker), to hot (alien) man-candy sent to help save the day. Pick this up and expect to get sucked in to the Dimension Drift." – Smada's Book Smack
This new series is perfect for: fans of urban fantasy, cool science, evil corporations, space operas, dystopian adventure and forbidden romance.
Dimension Drift Series
1. Scythe
2. Umbra
3. Alien Minds
4. ECHO Academy