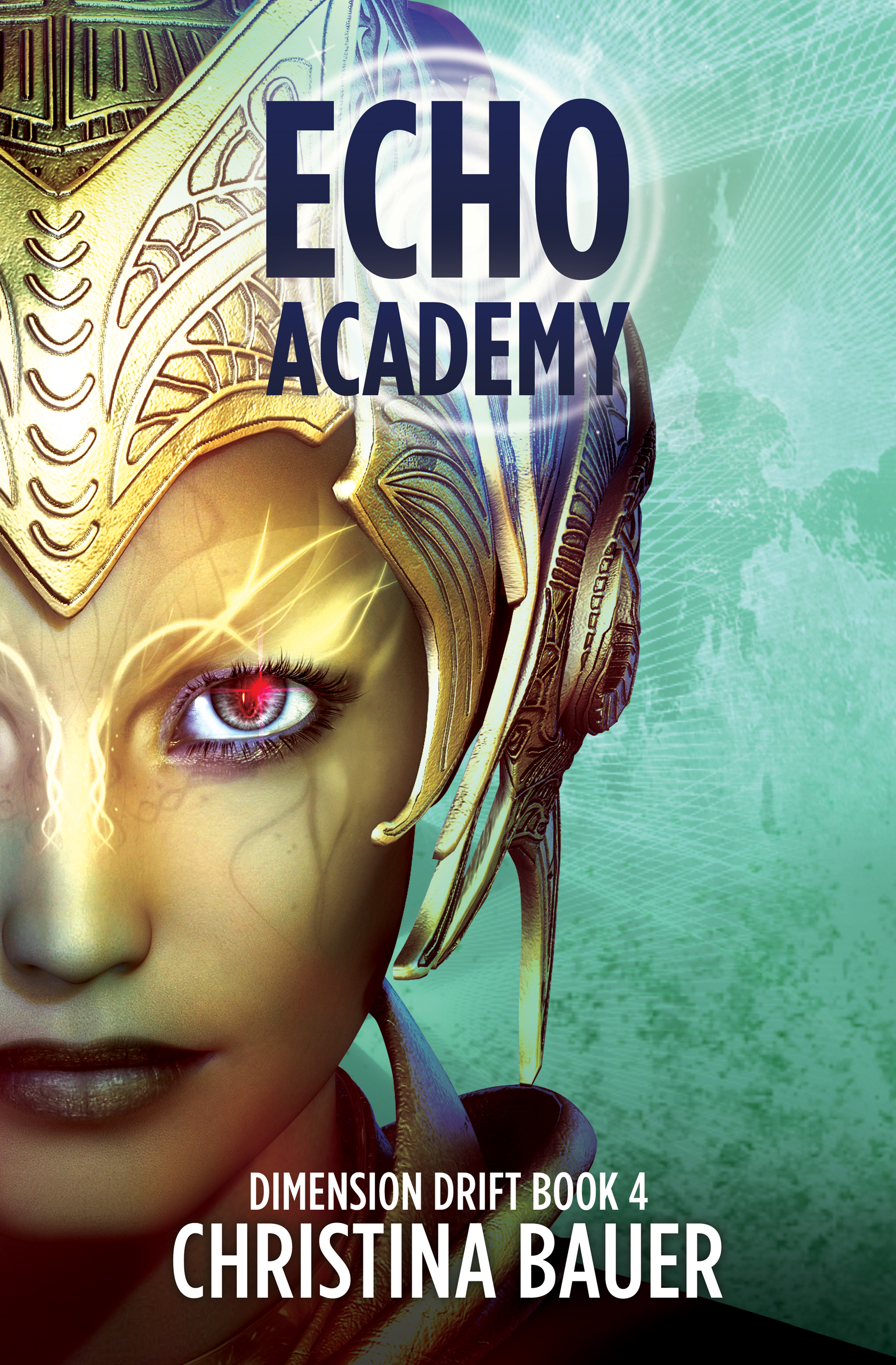 Dimension Drift Book 4
BUY NOW: Amazon / Apple / GooglePlay / Kobo / Nook / Smashwords
"Miss Meimi is indeed a transcendent," says Father. "But we differ on a single point, son. SHE'S MINE."
A Prince Of No Value
On planet Umbra, Thorne is known as the weak prince, extra brother and human-shaped punching bag for his father, Cole, Emperor of the Omniverse. Thorne never expected to find his transcendent soul mate. But when the prince connects with Meimi Archer, the human girl becomes Thorne's transcendent and his world…
…until Cole decides to abduct her.
Now the prince of no value will do anything to protect what's most precious. Meimi.
A Girl Geek With A Problem
Science prodigy Meimi Archer attends ECHO Academy, an elite high school located under Earth's Boston Dome. That part is cool. Then she finds herself separated from her boyfriend, Thorne, due to a supposedly unbreakable exile void. Not okay.
Meimi pulls together a band of classmates and misfits. Her goal? Break through the exile void. Her problem? Headmaster Conway, the man who runs ECHO Academy. Conway wants to use Meimi's exile void annihilator for an invasion of Umbra. Meh. Meimi's not worried–she'll take the Headmaster down while still reuniting with Thorne, easy peasy. Only trouble is, who's that shadowy figure following Meimi everywhere? And why does it feel like Umbra may actually be invading Earth somehow?
In ECHO Academy, secrets are revealed, plots uncovered, and transcendence is only a few pages away. Don't miss this jam-packed adventure of 30,000 words.
"If you like books set in a dystopian futuristic society then you are going to LOVE the Dimension Drift series." – The Avid Reader
This new series is perfect for: fans of urban fantasy, cool science, evil corporations, space operas, dystopian adventure and forbidden romance.
Dimension Drift Series
1. Scythe
2. Umbra
3. Alien Minds
4. ECHO Academy