About Monster House Books
Founded in 2017, Monster House Books is the not-so-secret corporate identity for Christina Bauer, author.
You can check out news and history for the company in its press archives.
About Christina Bauer, Author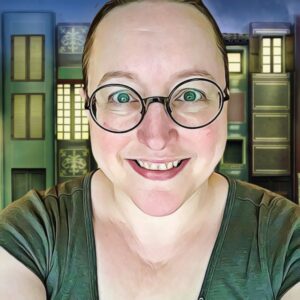 cbauer (at) monsterhousebooks.com
Christina Bauer thinks that fantasy books are like bacon: they just make life better. All of which is why she writes young adult romance novels that feature demons, dragons, wizards, witches, elves, elementals, and a bunch of random stuff that she brainstorms while riding the Boston T. Oh, and she includes lots of humor and kick-ass chicks, too.
Christina graduated from Syracuse University's Newhouse School with BA's in English along with Television, Radio, and Film Production. She is currently studying for a Master's Degree in History from Harvard University. Christina lives in Newton, MA with her husband, son, and semi-insane golden retriever, Ruby. She loves to connect with her fans at www.christinabauerauthor.com. Christina also writes adult books under the name CEE BEE. Find out more at www.ceebeeauthor.com.
Stalk Christina On Social Media – She Loves It!
Blog: https://monsterhousebooks.com/blog/category/christina
Facebook: https://www.facebook.com/authorBauer/
Goodreads: https://www.goodreads.com/christina_bauer
Instagram: https://www.instagram.com/christina_cb_bauer/
LinkedIn: https://www.linkedin.com/in/cb-bauer-481b12139/
Tik Tok: https://www.tiktok.com/@christinacbbauer
Twitter: @CB_Bauer
YouTube: https://www.youtube.com/channel/UCJN3zxbPFpa6PDqeReApzvA