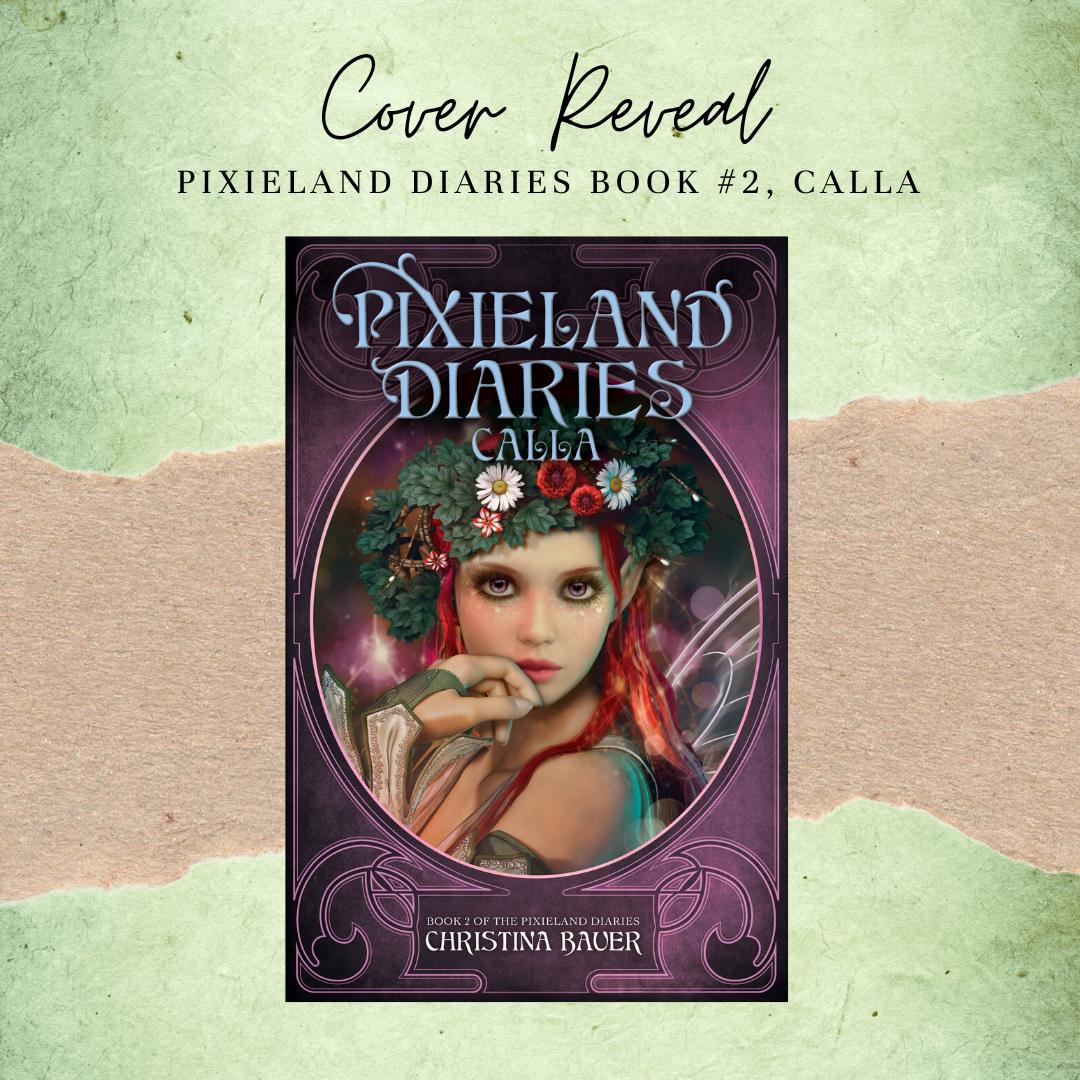 YAAAAS! I'm so excited to share the latest cover in the Pixieland Diaries series! The second book is called CALLA and continues the story of our favorite prankster fae from Book 1 of the Pixieland Diaries. 
Scroll down to check out the front cover, full print wrap and a glamour shot of all two books in the series…

About CALLA
Book 2, Pixieland Diaries by Christina Bauer
Ebook ISBN – 9781946677426; Print ISN – 9781946677440
See It On: GooglePlay / AppleBooks / Nook / Amazon / Kobo
"I swear on Beyonce you should read Bauer's books because I love them so much I can't even. I'm going to stop gushing now." – Literary George
Big news in Pixieland! The Blue Fairy is sending our fave pixie, Calla, and her crush, Dare, on a mini-quest. Unfortunately it's an adventure that requires a lot of togetherness. We're talking tons of touching, people.
Blue believes that since Calla and Dare are just friends, then this situation shouldn't be awkward.
It's totally awkward.
***A 30,000+ word diary written by Calla***
"I absolutely love Christina Bauer's style, full of action, intense scenes, and characters that will test one's imaginations to the max!" – Tome Tender Book Blog
Pixieland Diaries Series
1. Pixieland Diaries
2. Calla
3. Dare
4. Lost Prince
5. Ley Queen