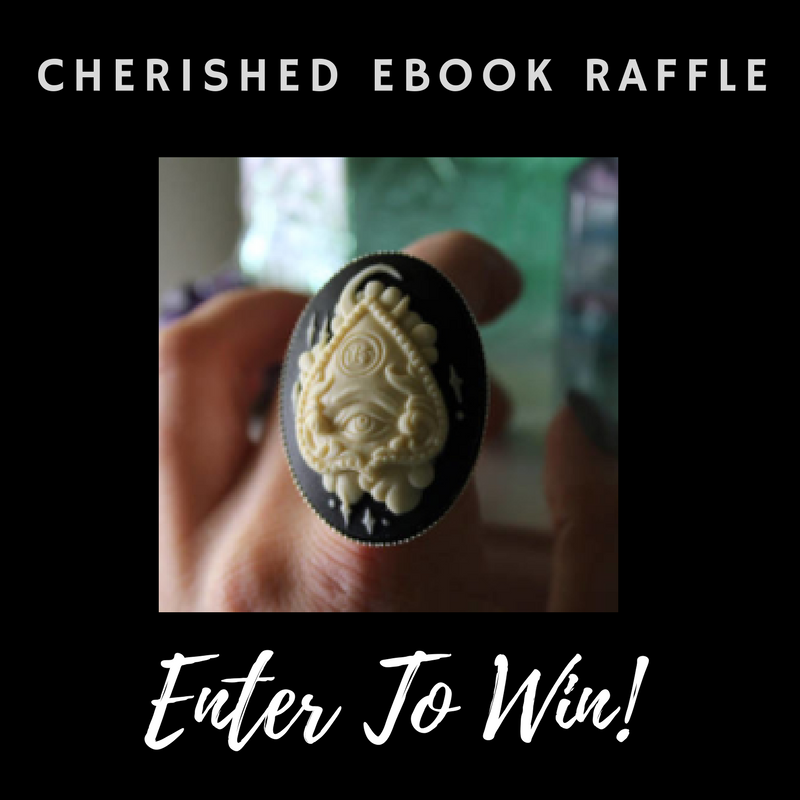 My new book CHERISHED launches on Tuesday May 30th! To celebrate, you can now enter to win cool stuff like a mage book necklace, ouija ring, or funky moon earrings. Plus, there's also a complimentary copy CHERISHED to be had.
Be sure to enter ASAP—the raffle ends soon!
BONUS: Right now, CHERISHED is only $3.99 on Amazon, B&N, Kobo and iBooks — the price will go up after launch!