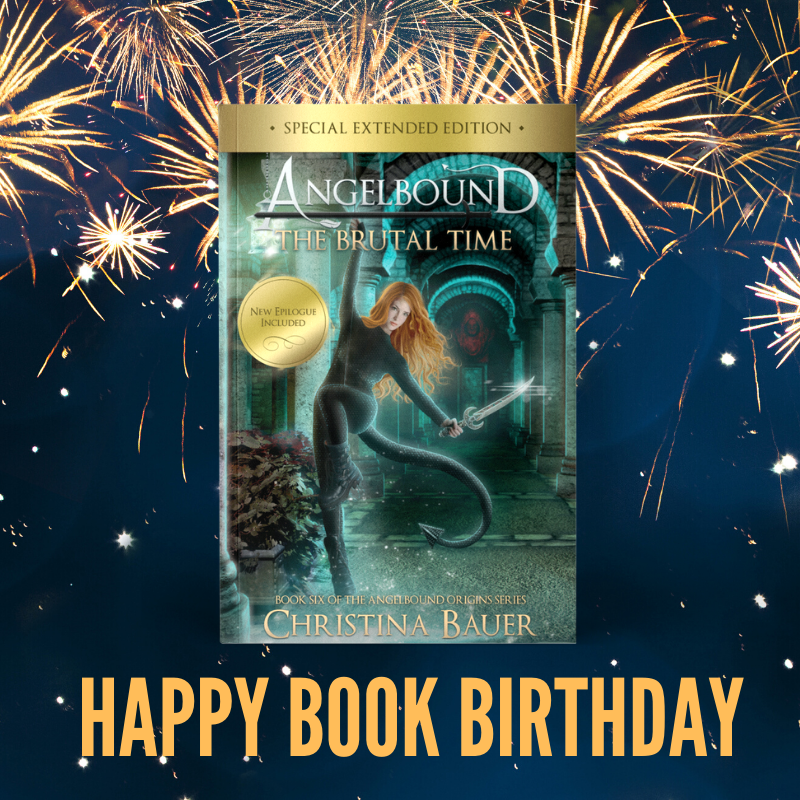 "This author's words were spellbinding, I was in absolute bliss. Myla was simply awesome. What can I say more? Anything demonic fires up my thriller-y mind … And THE BRUTAL TIME produced a fiery blaze that was pure Myla." – Book Reviews by Shalini
ABOUT ANGELBOUND THE BRUTAL TIME
TITLE: Angelbound THE BRUTAL TIME, Book 6 in the Angelbound Origins Series
GENRE: Young Adult Paranormal Romance
AVAILABILITY: Amazon / Barnes & Noble / Kobo / Apple Books / GooglePlay / Paperback
FORMAT: eBook
LIST PRICE: $6.99
GIVEAWAYS and GOODIES
DESCRIPTION
As the Great Scala, Myla Lewis is the only being who can move Purgatory's souls to Heaven or Hell. It's a big job. Too bad Myla goes through assistants faster than a hot knife through brownies. Not that it bothers her much; Myla's always been a solo fighter.
Then comes the problem of the fading angels. Millions of Heavenly residents are dying. According to a prophecy, the only way Myla can save them is by traveling back in time, meeting King Arthur, and creating her own knights of the round table. The catch? Doing so might end the after-realms in a bloody demonpocalypse.
Yipes.
Myla and her main squeeze, Lincoln, aren't afraid of taking a few chances (in between kisses). But this time the stakes may be too high, even for them. And the biggest challenge of all? Finding those knights.
Because Myla Lewis doesn't play well with others. At all.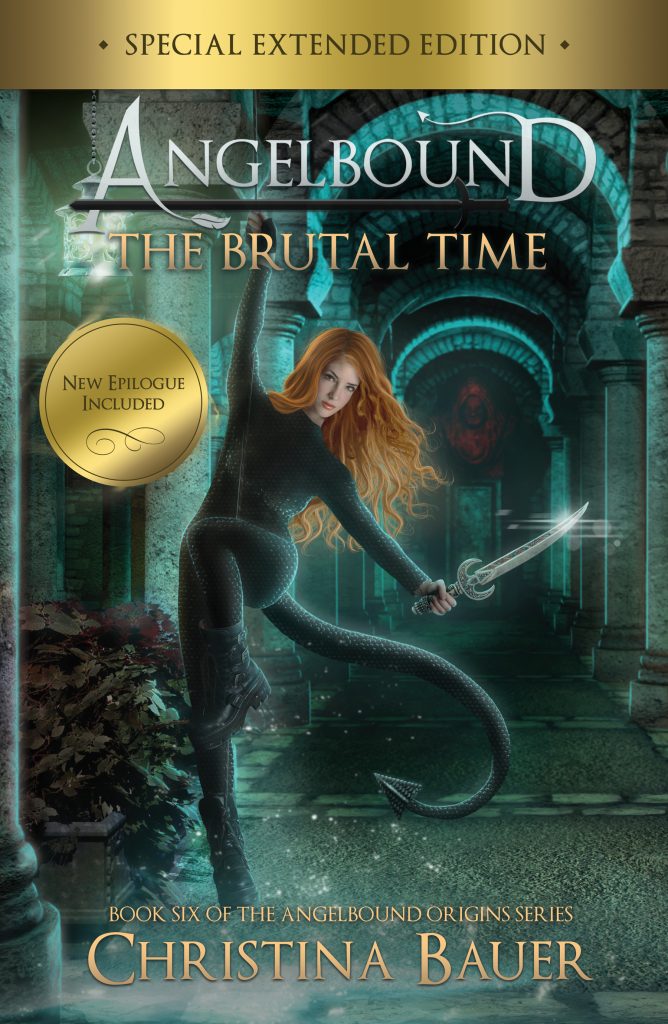 ABOUT THE AUTHOR
Christina Bauer knows how to tell stories about kick-ass women. In her best selling Angelbound series, the heroine is a part-demon girl who loves to fight in Purgatory's Arena and falls in love with a part-angel prince. This young adult best seller has driven more than 500,000 ebook downloads and 9,000 reviews on Goodreads and retailers. The first three books in the series are now available as audiobooks on Audible and iTunes.
Christina graduated from Syracuse University's Newhouse School with BA's in English along with Television, Radio, and Film Production. She lives in Newton, MA with her husband, son, and semi-insane golden retriever, Ruby.
Blog: http://monsterhousebooks.com/blog/category/christina
Facebook: https://www.facebook.com/authorBauer/
Twitter: @CB_Bauer
Instagram: https://www.instagram.com/christina_cb_bauer/
LinkedIn: https://www.linkedin.com/in/christina-bauer-481b12139/
Web site: http://monsterhousebooks.com/authors/cbauer