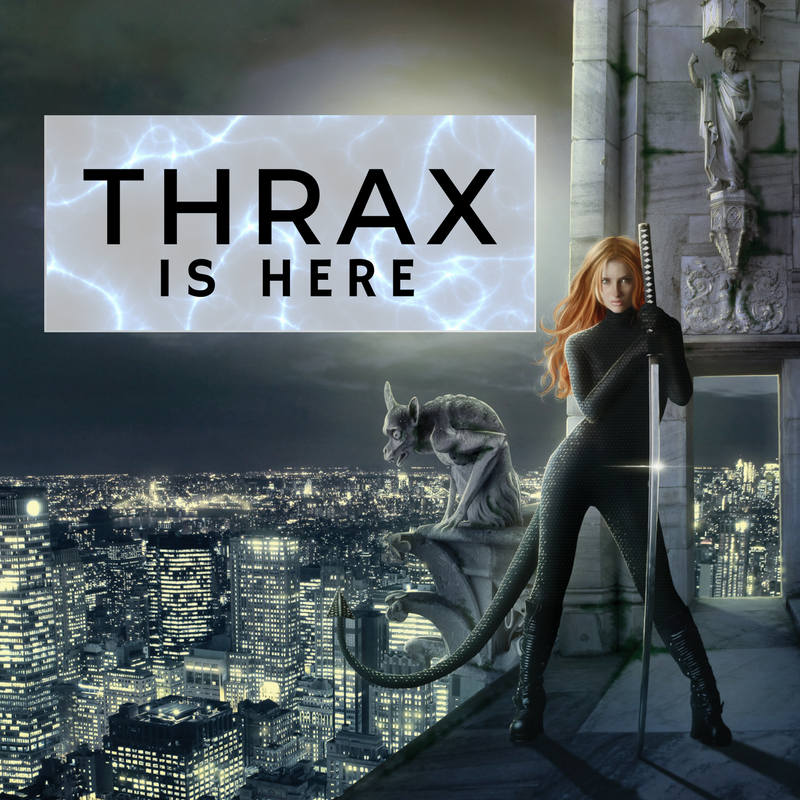 As of today, my new novel THRAX is live on iBooks, Amazon, Kobo, Barnes & Noble, and GooglePlay! This is the new book 4 in my Angelbound Origins series.
So you know, I've been super-happy with the response to THRAX. While I was writing it, I had not a few moments where I was like" "WTF, imagination? Are we really doing this?" And then I thought, "hells yes, we are doing this." Even so, I wasn't sure how readers would respond. There's some really wacky sh*t that does down! But folks have been loving it, so I am PUMPED!
And as always, I am super-excited to launch this title with lots of giveaways and goodies. Let's get to it, shall we?
Description: Angelbound THRAX
Myla Lewis has married Prince Lincoln, and now they're expecting! All the after-realms rejoice. Myla should be happy too, but she has a serious problem. The day after their honeymoon ended, Myla's real husband disappeared.
The man who's sharing her bed is an imposter.
Myla tries explaining about "Evil Lincoln," but no one will listen. The reason? People think that Myla's supernatural pregnancy is making her cray cray. Mostly because that's what Evil Lincoln is telling everyone, and that man's a great liar. What a creep.
There's no way Myla will take this lying down, though. She's going to rescue her man, and she has a pretty good idea where he's being held. With her best friend, Cissy, along to help, Myla sneaks off to Earth. All she has to do is blend in with the humans, avoid Evil Lincoln, and find her real man before the baby arrives. How hard can it be?
Want news about our latest releases and deals? Sign up for our newsletter!