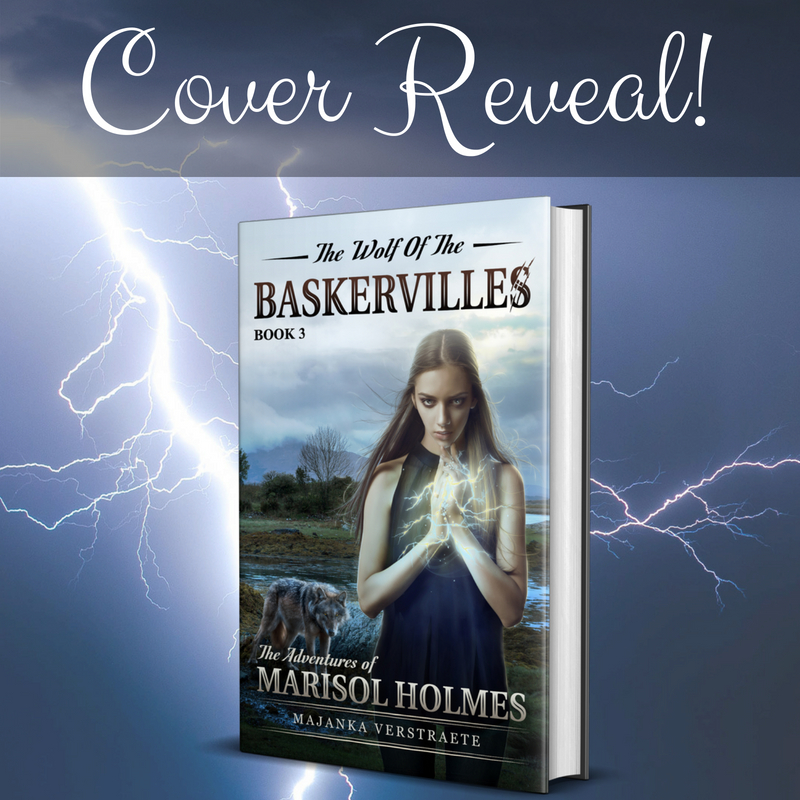 Today is the cover reveal for THE WOLF OF THE BASKERVILLES, the third book in The Adventures of Marisol Holmes series.
This cover is my favorite in the series so far. Magic, shifters, mystery, and the descendant of Sherlock Holmes.
Blurb:
Who is Marisol Holmes?

She's a teenager.

Detective.

Jaguar shifter.

And let's not forget, she's also the descendant of the great Sherlock Holmes.

Our heroine had been in some pretty tight spots before, but now? She's about to face her biggest challenge yet: a powerful shifter with a taste for blood. No one has faced down the deadly wolf of the Baskervilles and lived to tell the tale.

Even so, Marisol Holmes plans to do just that.
-*-
Majanka Verstraete will be taking her amazing series, THE ADVENTURES OF MARISOL HOLMES, solo in September 2018! To follow her news and releases, you can bookmark her web site www.majankaverstraete.com, follow her on Facebook, and friend her on Goodreads!