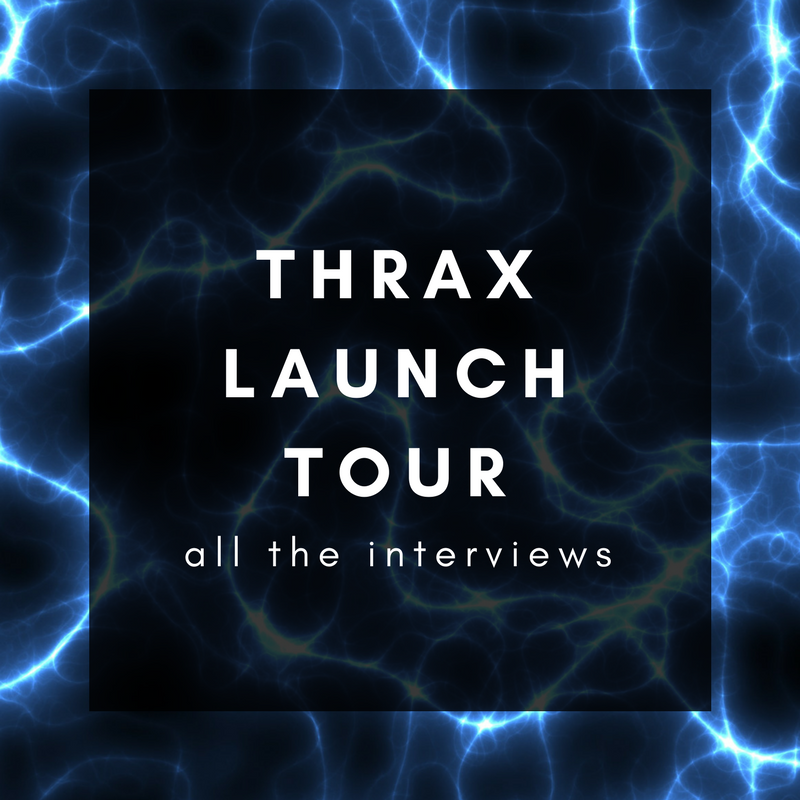 One of the best parts about launching books is taking interviews from readers and bloggers. For the THRAX launch, I've compiled a list of all my custom articles…along with the amazing bloggers who hosted me during the tour!
Custom Topics
My Guilty Pleasures
-Angel's Guilty Pleasures Blog
A Day In The Life Of Christina Bauer
-Loves Great Reads Blog
Top Ten Things You Don't Know About Being A Writer On The Autism Spectrum (By Christina Bauer, A Writer On The Autism Spectrum)
-Sprinkle of Books
What to Expect When You're Expecting a Supernatural Baby (By Myla Lewis)
-Whatever You Can Still Betray
Question and Answer Interviews
"What was it like writing THRAX?"
-The Brizzle Lass Blog
"Describe your book in one word…"
-Butterfly-o-Meter Books
"Tell us about yourself…"
-Full Moon Bites
"What's your biggest influence…"
-Padme's Library
"Do you have a fav character…"
-Two Ends Of The Pen
Thanks to all these awesome bloggers! More blogs and fun to follow soon with the launch of WOLVES AND ROSES later this month!