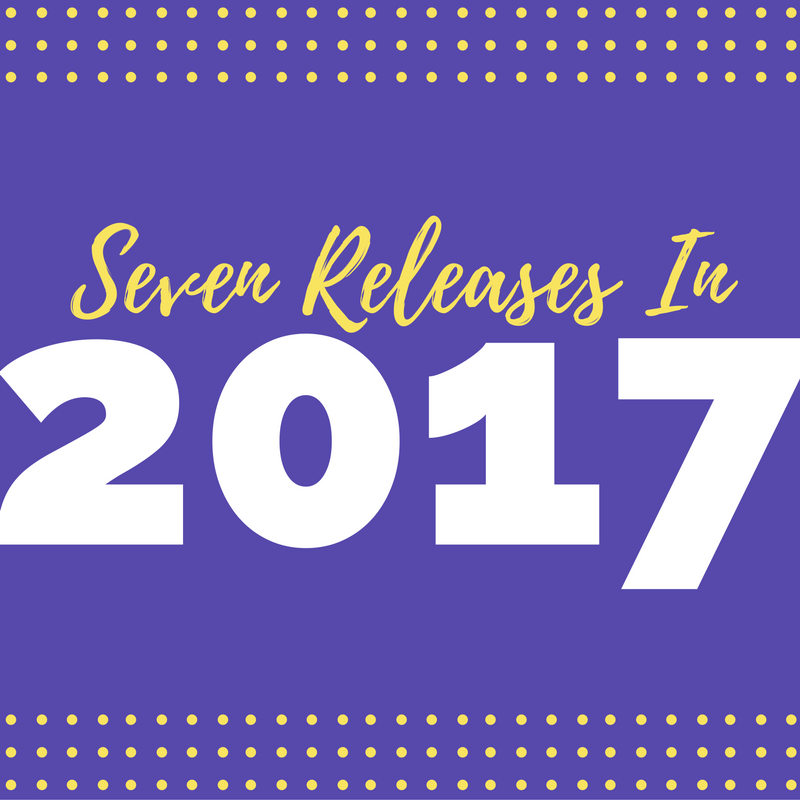 From new fairy tales to old favorites, Monster House Books has seven exciting releases planned for 2017. Check out what's in store!
SPRING RELEASES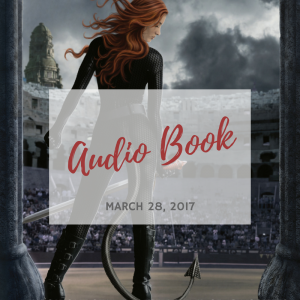 Angelbound Audio Book
I used to be a disc jockey in college—and I also got my BA in Audio Production—so sound and voice are very important to me. In fact, they're both so critical that I often read my books aloud while writing. I never thought much about it until I recorded the voice over for my Angelbound trailer. Folks liked the read so much, I thought 'why not record the whole book?' That way, everyone can know the voices as I planned them. (Hint: Sharkie and Zeke are my favorites!) The audio book version of ANGELBOUND officially launches March 28th in conjunction with a promotion in Audiofile Magazine!
BONUS: Audible made the audio book go live early for some reason! This is my first release with them, so who knew? Woot woot!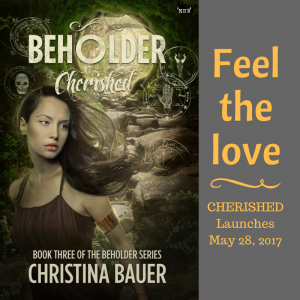 Beholder CHERISHED
Readers want to know…Who will Elea choose? Does she stay with Rowan or move on with Philippe? I'm not going to tell you now, but I will say this: all the answers will be live with CHERISHED on May 28th! Preorders are live now at Amazon, B&N, iBooks, and Kobo.
Fall Releases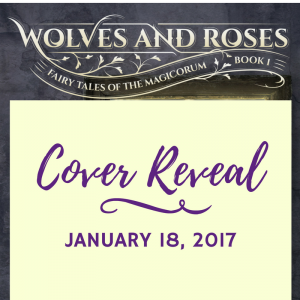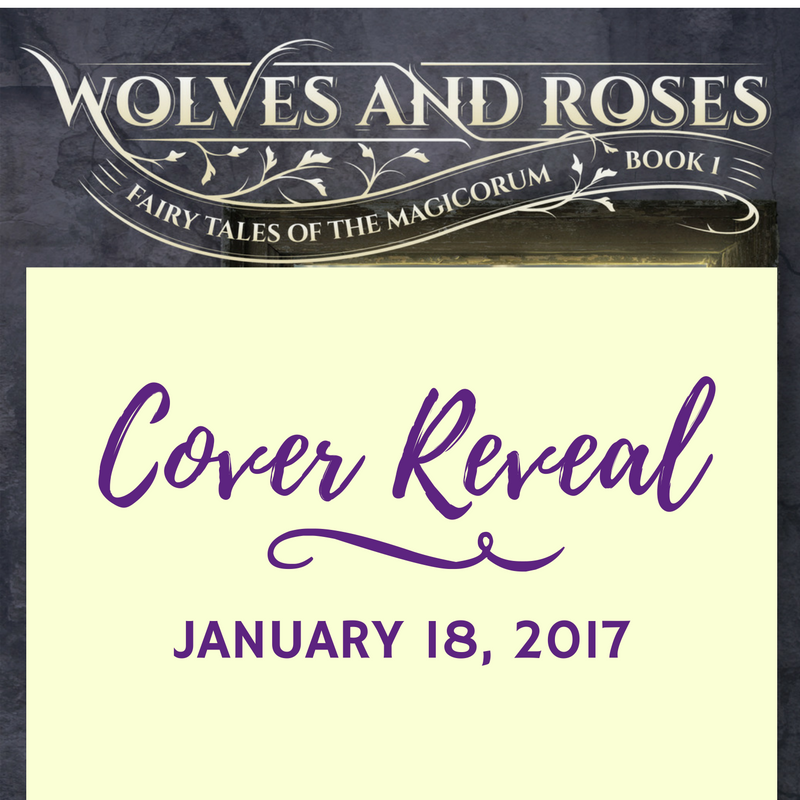 New Fairy Tale Shifter Series
WOLVES & ROSES (Book 1 of the Fairy Tales of the Magicorum) is my new fairy tale shifter series. It also marks my very first release with full print support. What does that mean? For those of you who visit old fashioned brick and mortar stores, you'll now be able to see this book on a shelf without first having to give up an ISBN, pound of flesh, and your Grandmother's social security number. Huzzah and watch out for it on October 31st!
BONUS: You can sign up here for the cover reveal on January 18th!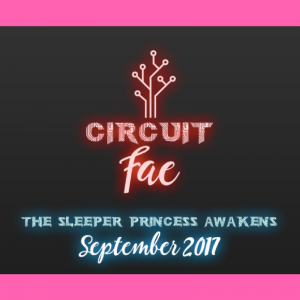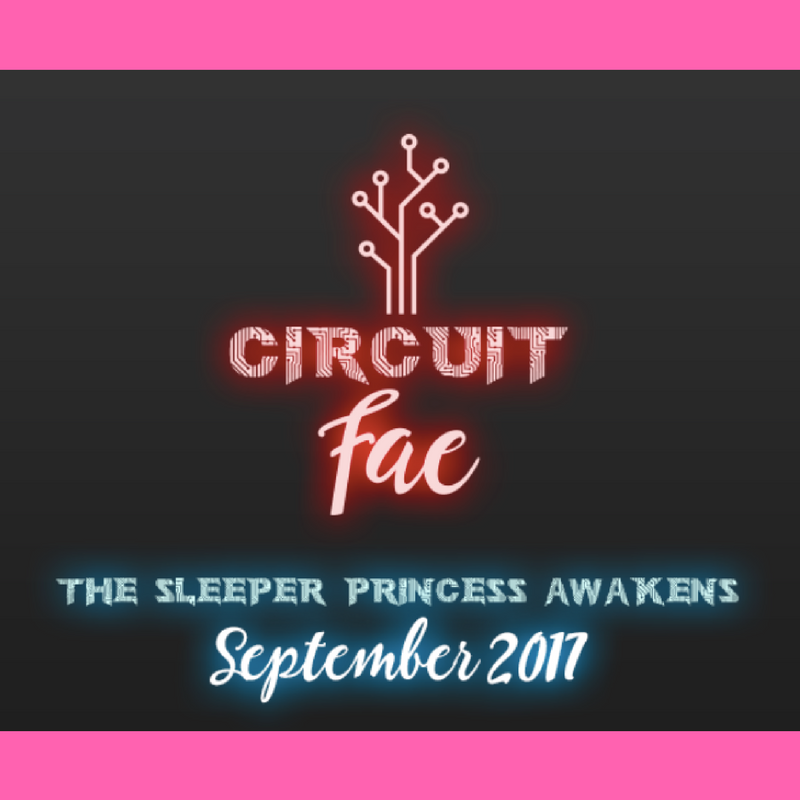 The Sleeper Princess Shall Awaken!
It's been a joy to work with GIE as an editor, and I'm thrilled to help her bring this story to readers. MORIBUND, Book 1 of the Circuit Fae, is a kickass young adult F/F urban fantasy series. Watch our web site for details and the book itself will launch on September 12th!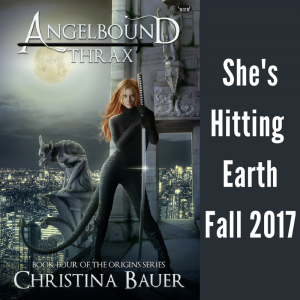 Myla + Earth = Awesomesauce
This one is going to be so much fun, I can't stand it! Lincoln gets kidnapped and replaced with a body double, so a very pregnant (and grumpy) Myla goes to Earth to rescue him. Myla drags Cissy along, so we get to see their relationship in some more depth. Also, Zeke shows up to 'help,' which is going to be hilarious. Angelbound THRAX (Book 4) will be released on September 26th… along with the audio book version of ACCA (Book 2). Preorders of THRAX are live now on Amazon, iBooks, B&N, and Kobo.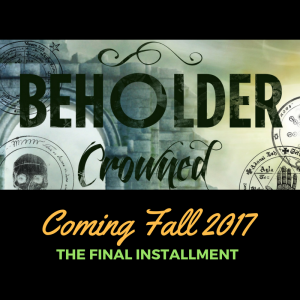 Beholder CROWNED
All the Beholder books have been leading to this… the BIG REVEAL about Elea's true identity!!! I am DYING to blab what it is, but I will somehow keep my yap shut. Maybe. The title goes live on November 28th. CROWNED is now live for preorders at Amazon, B&N, and Kobo.
Moving to 2018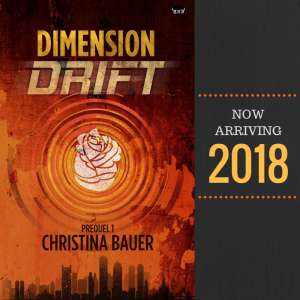 Dimension Drift is Moving to 2018
In order to make all of the above possible, I had to move prequel novella #1 in the Dimension Drift (DD) series to 2018. Why? It all started with the Beholder books, which turned out to be a far darker series than I had ever planned. That became a problem and here's why:
Christina + dark series = bitch to live with.
When I'm writing dark stuff, I'm really no fun to be around. My family asked me to stop the train to Morose-ville, so I promised them that my next series would be fun-fun-fun. Enter Dimension Drift. DD was going to be a humorous take on the all-too-often ponderous genre of dystopian future. Nothing can go wrong, right?
And then, something did go horribly wrong: the 2016 election cycle.
Suddenly, writing about a dystopian future with any sense of humor got to be a MAJOR challenge for yours truly. All the fun of my previous drafts disintegrated. Getting a single word on the page became downright painful. In the end, I decided to take a break from DD and focus on the Magicorum instead. With a little distance, I feel confident that I can get back to the fun side of the DD books. In the meantime, Magicorum is definitely a blast to write and while I'm at it, DD is still rattling around my head and 'wants out,' so I don't think I can push it past 2018 anyway.
Long story short, the writing-side of my brain always gets what it wants in the end 🙂
Don't miss another release update or special offer from MHB… Sign up for our newsletter today!