Circuit Fae
Enter the world of Circuit Fae, where fairies live in our modern world and leverage technology to enhance their magic. High school sophomore Syl Skye has strange powers and a massive crush on the famous singer Euphoria. That's enough for any teenager to deal with, but Syl soon discovers that Euphoria is actually a fae assassin…and guess who she's supposed to kill?
That's right. Syl Skye.
THE CIRCUIT FAE SERIES
BOOK .5 – Derailed, The Moribund Prequel Novella (Spring 2018)
BOOK 1 – Moribund (Fall 2017)
BOOK 2 – Ouroboros (Spring 2018)
BOOK 2.5 – Dethroned (Summer 2018)
BOOK 3 – Inimical (Fall 2018)
BOOK 4 – Nemesis (Spring 2019)
Want the latest Circuit Fae news, release updates, and special offers? Sign up for our newsletter!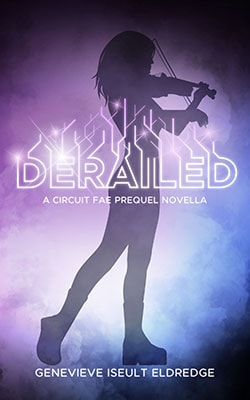 DERAILED - A Circuit Fae Prequel
Syl Skye. Rouen Rivoche. Star-crossed lovers who should be mortal enemies. This is the story of how they met.
Find out how Syl and Rouen met in this new prequel novella to MORIBUND, Book 1 of the Circuit Fae…
Buy Now: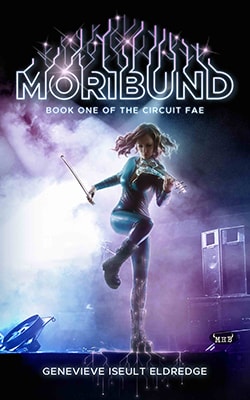 MORIBUND
High school sophomore Syl Skye is an ordinary girl. At least, she's trying to be.
School photographer and all-around geek, Syl introverts hard and keeps her crush on sexy-hot glam-Goth star Euphoria on the down-low. But when a freak accident Awakens her slumbering power, Syl is forced to accept a destiny she never wanted—as the last sleeper-princess of the fair Fae—along with a love she didn't know she needed so desperately.
Launches September 12, 2017. To receive release notices, sign up for our newsletter!
Buy Now: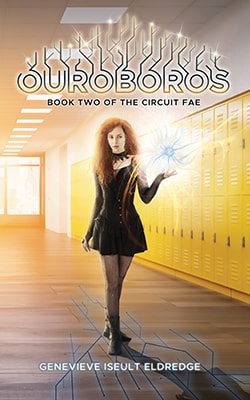 OUROBOROS
All introverted geek girl Syl Skye wants is to get close to her girlfriend. But when you can kill with a simple touch, a normal date night's not really in the cards.
OUROBOROS launches in Spring 2018. Be sure to pre-order the next installment of the top-ranked Circuit Fae series today!
Buy Now: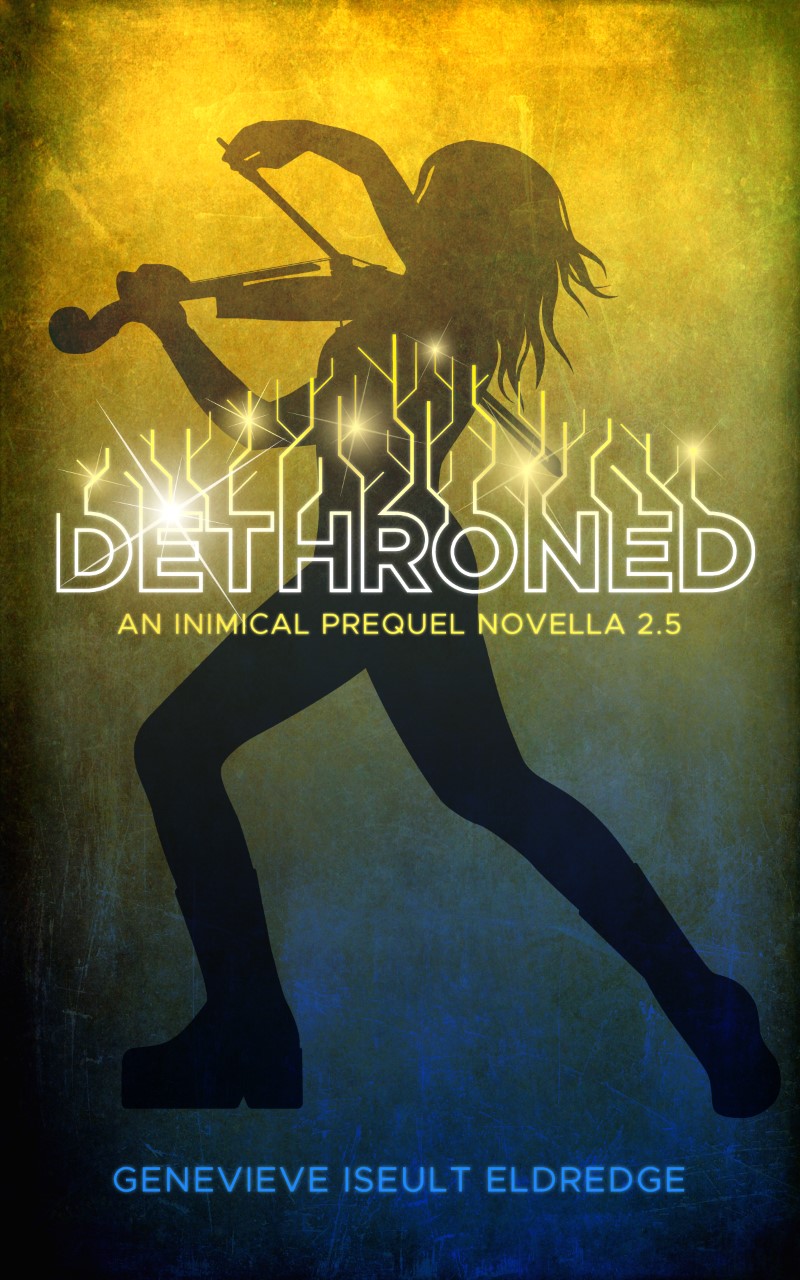 DETHRONED
Being a rebel is in Rouen's blood.
Dark forces are amassing in the Winter Court, turning Rouen's people against her and blocking her path to the throne. Even Syl with all her powers of white flame and Summer can't stop this new kind of evil.
Because betrayal cuts close when it's someone you love… and now it looks like Rouen's going to be dethroned before she ever becomes queen.
Buy Now: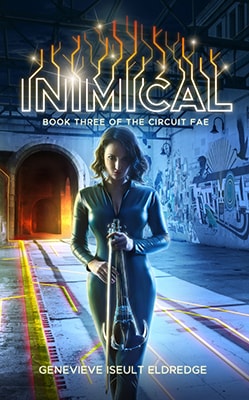 INIMICAL
Being a fairy princess isn't all it's cracked up to be, especially when you have to choose between saving your people…And killing your girlfriend.
Oh, and let's not forget having to pass summer school, too.
Talk about a hot mess.
Buy Now: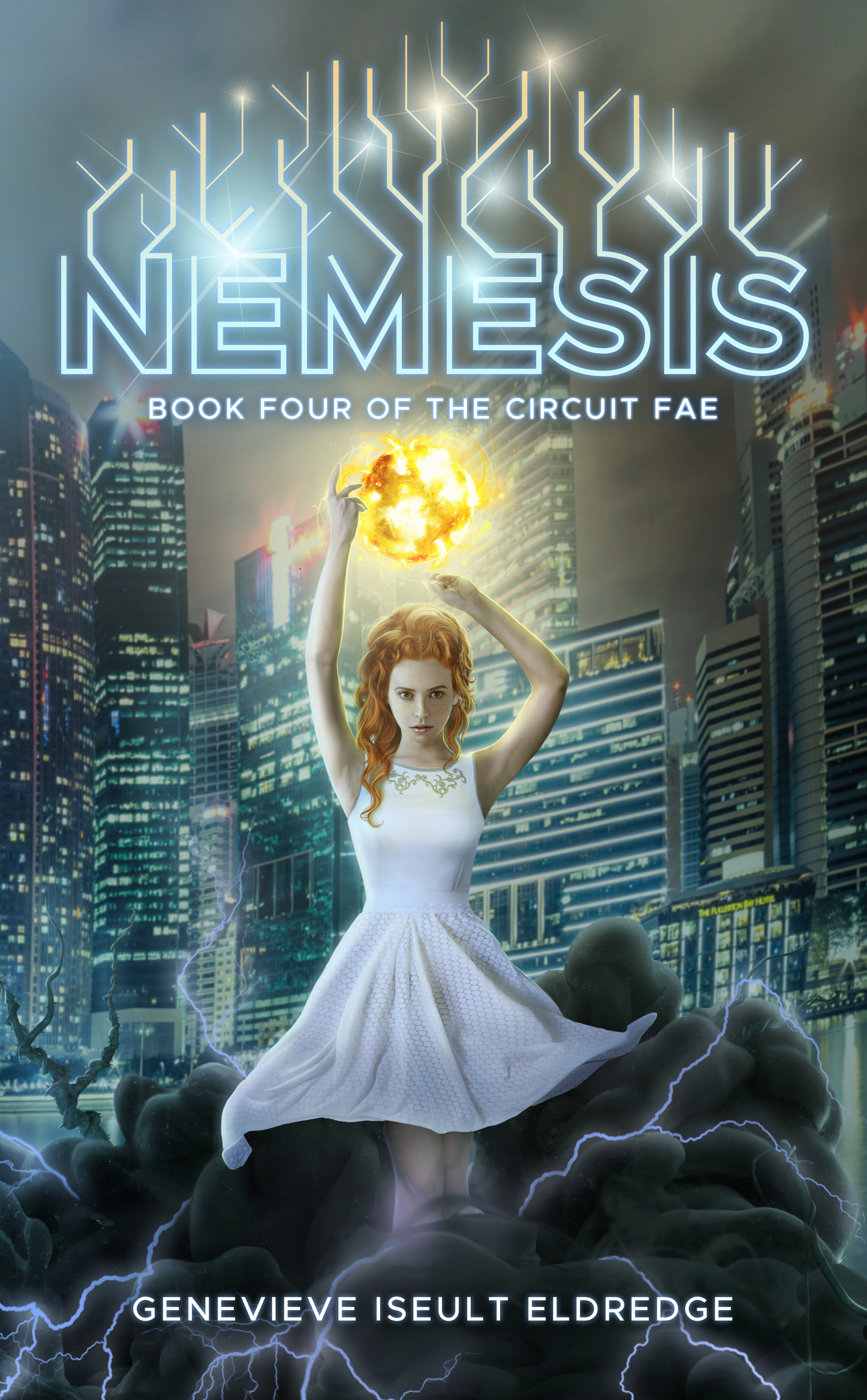 NEMESIS
They should be mortal enemies, but they're best friends. Girlfriends. In love.
That is, until Roue falls under a dark spell that makes her forget all about Syl, their lives and their love. Now Roue rules Dark Faerie as a cruel and cold Queen. A Circuit Fae who can harness the killing magic in technology, she wants nothing more than to destroy Syl and her fair Fae people.
With the clock's ticking on Syl and Roue's relationship—not to mention all of Faerie—will Rouen remember the love she and Syl once shared, or is she destined to be Syl's nemesis forever?
Buy Now: