Circuit Fae
Enter the world of Circuit Fae, where fairies live in our modern world and leverage technology to enhance their magic. High school sophomore Syl Skye has strange powers and a massive crush on the famous singer Euphoria. That's enough for any teenager to deal with, but Syl soon discovers that Euphoria is actually a fae assassin…and guess who she's supposed to kill?
That's right. Syl Skye.
Want the latest Circuit Fae news, release updates, and special offers? Sign up for our newsletter!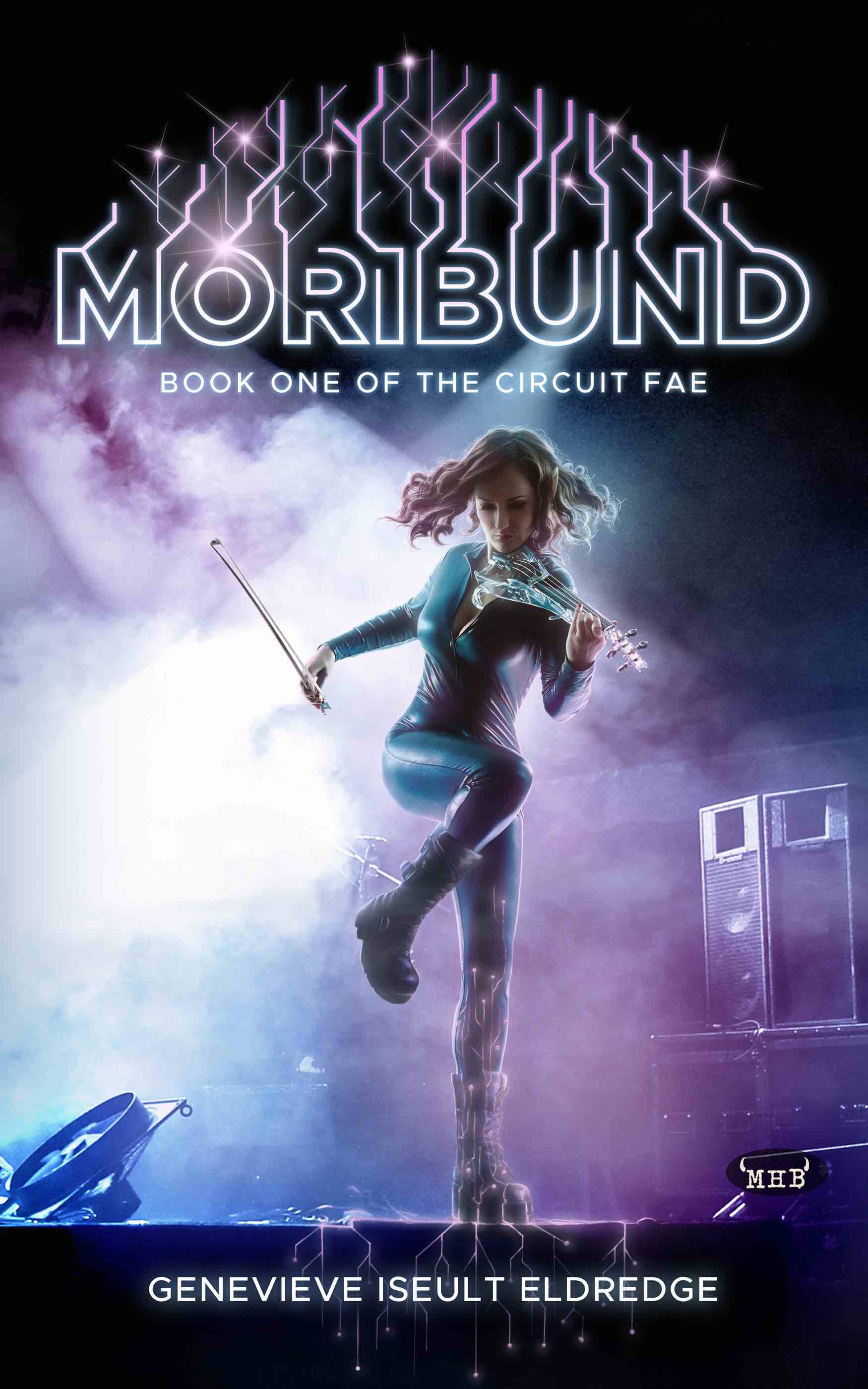 MORIBUND
High school sophomore Syl Skye is an ordinary girl. At least, she's trying to be. School photographer and all-around geek, she introverts hard and keeps her crush on sexy-hot glam-Goth star Euphoria on the down-low. But when a freak accident Awakens her slumbering power, Syl is forced to accept a destiny she never wanted—as the last sleeper-princess of the fair Fae.
Suddenly hunted by the dark Fae, Syl's pretty sure things can't get any worse. Until she discovers her secret crush, Euphoria, is really a dark Circuit Fae able to harness the killing magic in technology. Even worse, she's been sent to destroy Syl. With mean girls and magic and dark Fae trying to kill her, it'll take more than just "clap if you believe in fairies" to save Syl's bacon—not to mention, her heart.
Launches September 12, 2017. To receive release notices, sign up for our newsletter!
Buy Now: