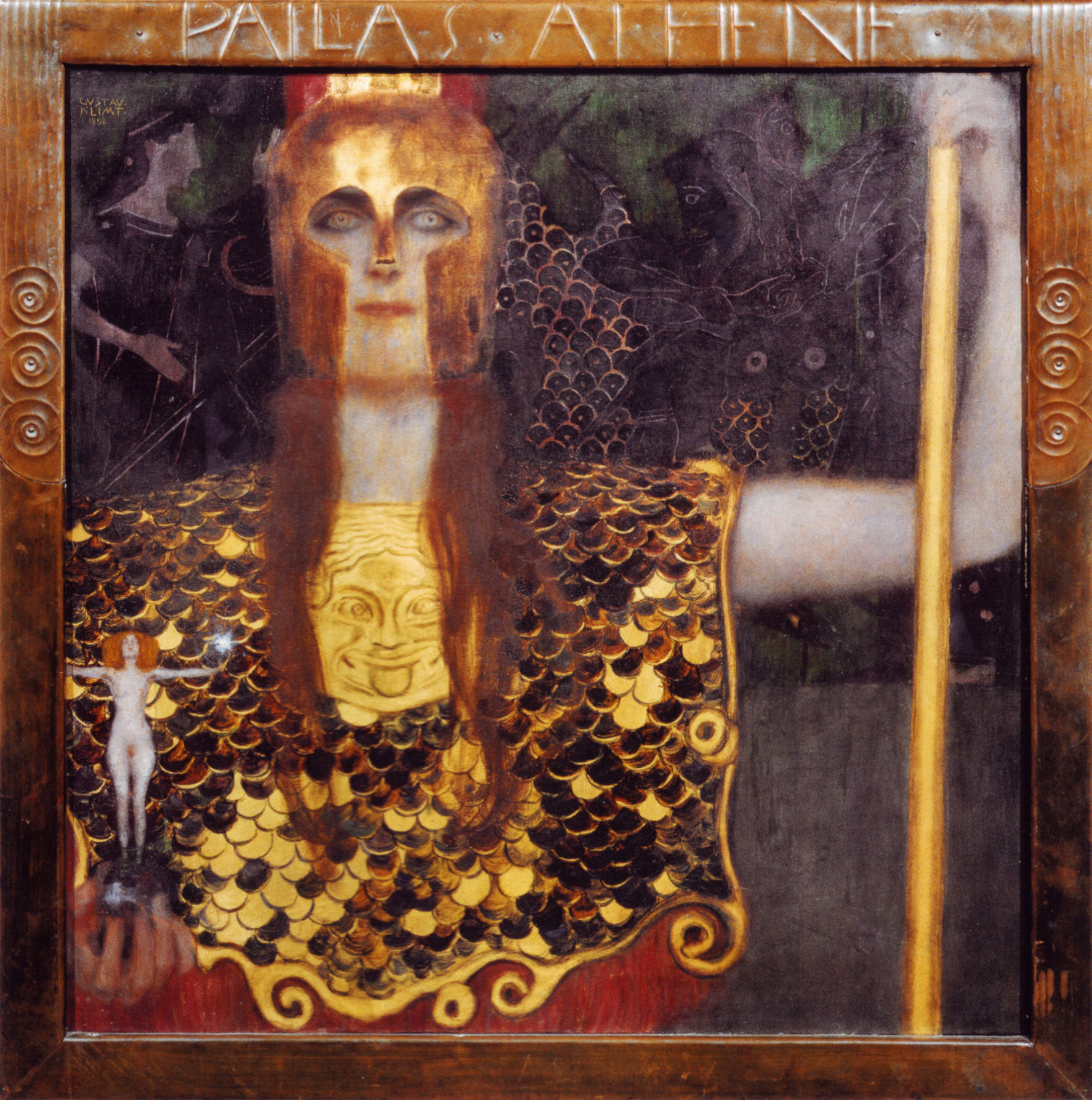 I collect different female-centric myths. Athena's one of my favorites. She embodies female warrior energy. Her father Zeus is her opposite, male warrior energy. According to Carl Jung, male or female energy can inform the lives of men and women alike. I'm totally with Carl on this point, BTW.
A Verbal Detour on Zeus
Before understanding Athena, it may help to examine daddy-Zeus (it may not help too, but I'm doing it, anyway 🙂 ) Although Zeus is a two thousand year-old god, he's still a modern ideal of what it is to be male, arguably THE modern ideal.
Hold on, you say. No way is some old dude in a toga ANYone's ideal for ANYthing.
But get this, I'd say. Zeus has the ultimate set-up. He wields the most powerful weapon in the universe–the thunderbolt–which he uses for his sole benefit. No nasty conscience to worry about or other people to take into consideration. He's immortal, handsome, strong, and gets laid. A lot. If some chick doesn't want to be his partner, he'll disguise himself as a shower of gold, a bull, or her husband and…Mischief managed! (Can't say the same for the unlucky girls; his wife Hera always hunts them and their kids down.) Call me crazy, but that might be a modern life-goal: get rich, powerful, and laid. I dunno.
I also follow Jung's thinking that each archtetype (in this case, Zeus for male warrior energy) has both a positive and negative form. Overall, I really struggled with this concept until I started putting faces on those forms. For positive-Zeus, I like to picture the WWII General George S. Patton. Aggressive, loud, potty mouth. Incredibly inspiring and effective. Loyal to his wife, larger than life. In his negative form? Donald Trump. You know, the guy who yells 'you're fired' whenever he chooses, without any seeming consequences. Who still runs a television show even though his stock price is in the toilet. A dude who lives the mask without any pretense of using his privilege for the greater good. Unfortunately, it's this negative form that's often over-celebrated today, IMHO.
PERSONAL NOTE: Apologies, Trump fans. What can I say? The guy's public image bugs me. He's probably really nice once you get to know him 🙂
Back to Athena
My favorite Athena-story tells how she got Athens named after her. Athens was (and is) a huge deal. It made ancient Greece, and ancient Greece arguably made modern culture. Here's how things worked back then. Humans would start up a city, and then ask Olympus for a show of power so they could decide who to worship in their new town. For Athens, it came down to Athena and Poseidon. The showdown began.
Poseidon went first. Taking out his mighty triton, he struck down a giant mountain, cleaving it in two. A massive geyser of sea water erupted from the break in the rock. At this point, the citizens were pretty amazed, and were likely about to call the town Poseidon-ville.
After that, Athena took her turn. She stepped up to the now-geyserless cleft in the ground, dropped in a tiny seed, and from that spot grew a new kind of tree…The olive tree, which gave Greece the oil that made its trading fortune; the wood to make its famous sailing ships; and the only freaking shade in many parts of down. Athena won, hands down.
Now here's the cool thing about Athena. She's the only god or goddess who's strong enough to wield Zeus's thunderbolt (besides Zeus, of course) so she could easily have out-smashed Poseidon. But she didn't. Instead, she went with a 'screw you' move that sealed the deal while showing what a smarty pants she was. Athena's favorite hero, Odysseus, fought the same way: brains and brawn.
To me, Athena in her positive form is personified in real-life by Robert E. Lee. Say what you want about him, the guy is a gentleman, through and through. And the way he fought? All brains plus brawn. He divided his forces, broke the rules. Confounded an enemy many times more powerful than he was, again and again. And he did it all while looking fabulous in his fancy-pants uniform on his grey horse Traveller. Feared, loved, badass. But that's reality. In the realm of storytelling, the positive Athena archetype is none other than Buffy the Vampire Slayer (TV version), end of story. Insert long and loving ode to Buffy here. Oooooh, yeah.
How about the negative side of Athena? That's easy peasy. Look at virtually every scheming woman baddie in any movie, comic book, or television show, ever. I'll pick on Disney to make things simple. Mellificent. Cruella DeVille. Snow White's nasty step-mom. All clever, ruthless, strong, evil. You know where I'm going with this, and since we've all been there too many times to count, I'll stop the journey right now.
My Takeaways
In studying Athena, I realized three things. First, it seems mega-unfair that the dark side of female warrior energy is reviled while the dark side of male warrior energy is held up as some sort of life goal. Which leads me to…
Second, it strikes me that the folks this situation is MOST unfair to is…(insert drumroll here) the good guys. I mean, as a woman, at least I have reasonable role models. Good is good. Bad is bad. How much would it suck to be the good guy and still feel like you aren't measuring up? Very sucky indeed.
And third, I realized that maybe it's time for a publishing company which focuses on girls who kick ass, whatever their form. Fortunately, there are some brilliant folks out there who were thinking the same thing, including you, dear reader. Welcome to Ink Monster.