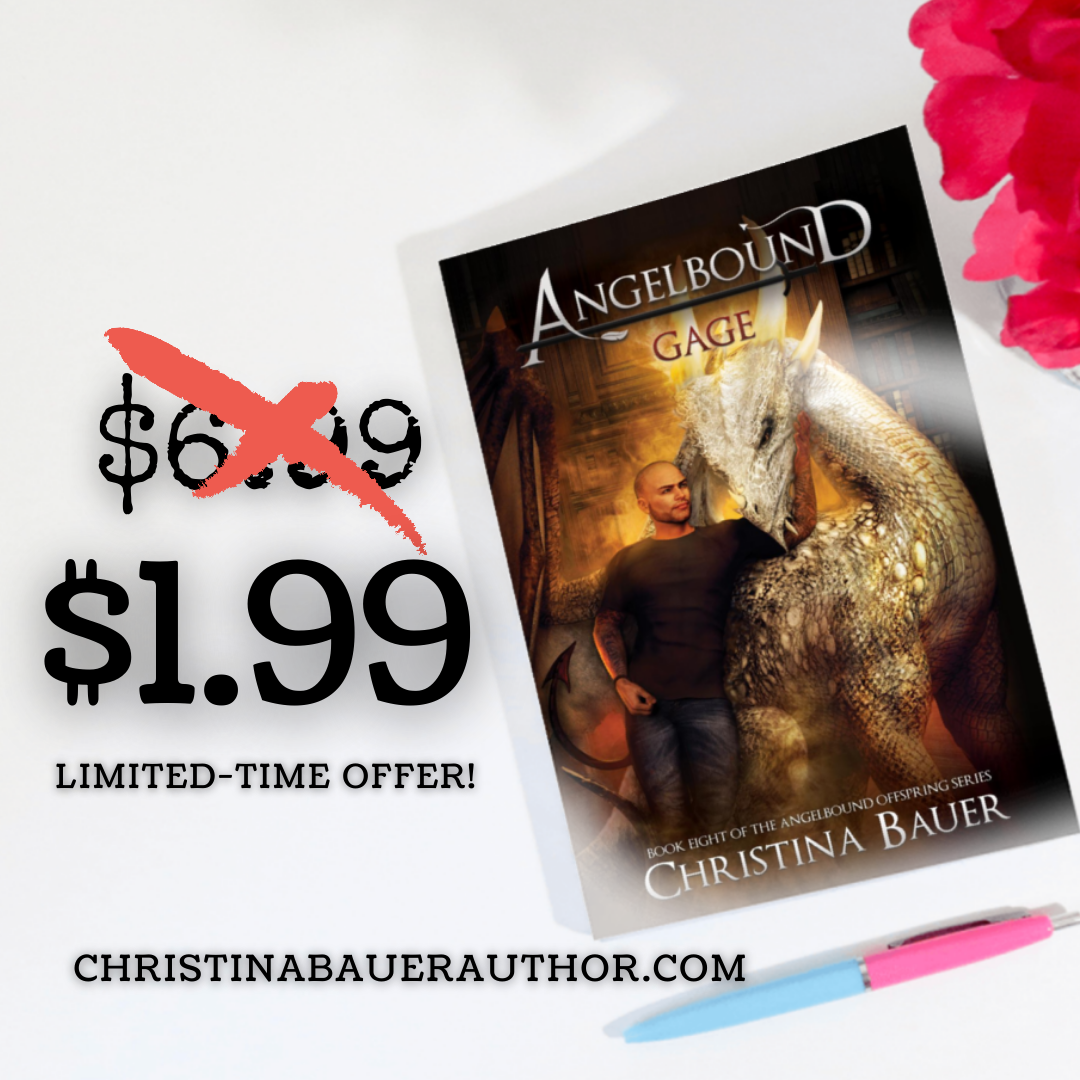 Great news! The final book in my Angelbound Origins series, GAGE, is on sale for a limited time… only $1.99 instead of $6.99 on Amazon , Apple Books , GooglePlay , Kobo & Nook  
Gage (Angelbound Offspring Book 8)
"An action-packed series full of adventures, romance and fun! If you want a fantasy world with sexy times, this series is for you." -Rosee Reads
Gage runs the L'Griffe, AKA the dragon shifter mafia on Earth. Since the human realm has no supernatural police, the L'Griffe do more than loan money or sell contraband. When it comes to dragon shifters, the L'Griffe are the law. And Gage isn't the only sheriff in town, either. Other secret groups have their own gangs, including ghouls, demons, and everything in between. It's an awkward balance, but it works.
Until the demons consolidate into the Horde. This alliance plans to take over Earth, and that's just for starters.
Now Gage must build his own connections to fight this new threat. Fortunately, Gage's true love, Huntress, comes from a family of superhuman warriors. All of them agree to team up and put down the Horde. Success seems just around the corner.
Then the truth becomes clear.
Thanks to magical cloning, the Horde is led by an old enemy of Huntress' family—one that everyone thought had been destroyed forever. Now their archnemesis is back and more powerful than anyone could have imagined.
Looks like defeating these demons may also destroy Gage, Huntress, and everyone they love.
BUY NOW: Amazon / Apple Books / GooglePlay / Kobo / Nook /