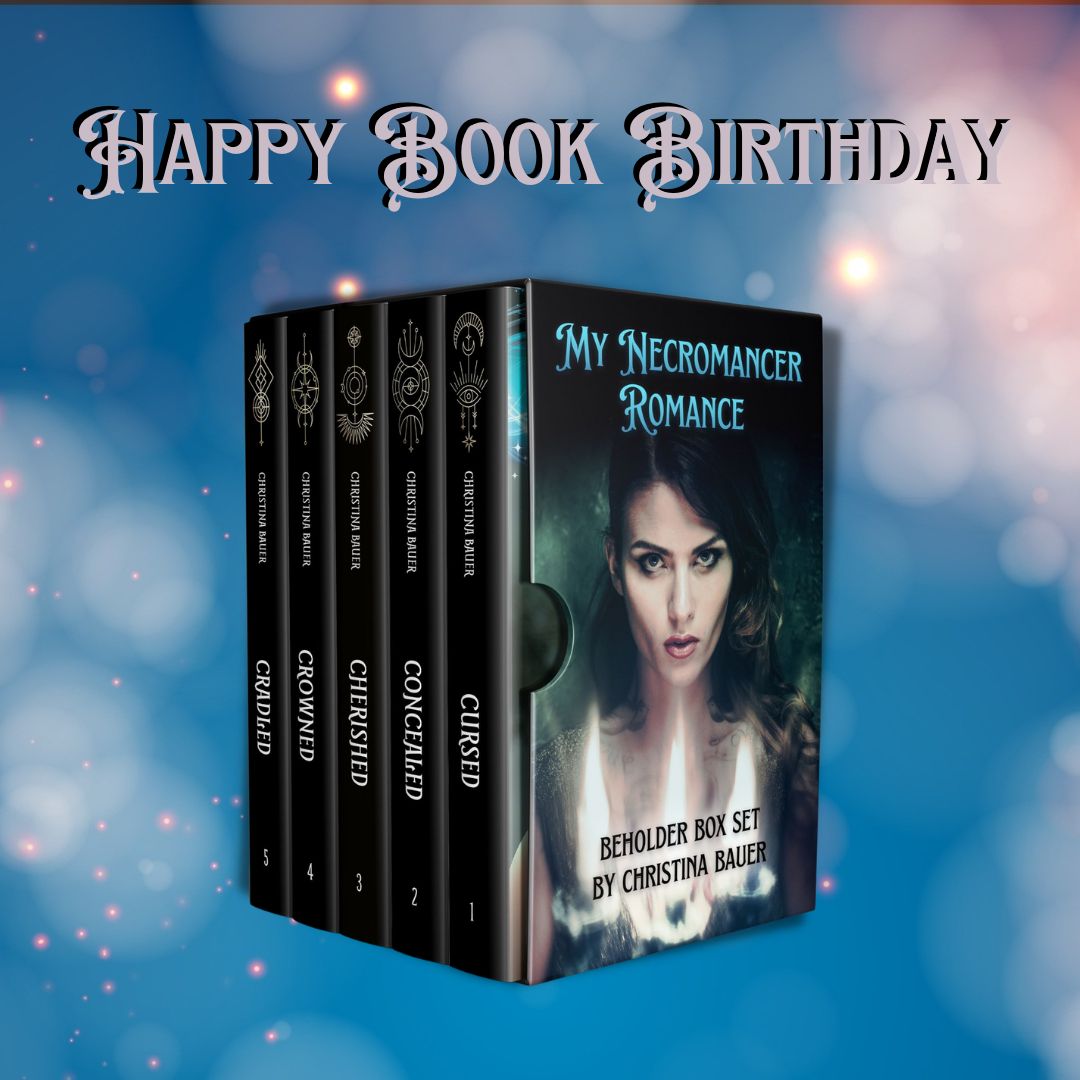 Medieval mages … Slow-burn love … And heart-pounding action!
All five books of the best-selling series are now in one ebook collection!
See it on… Amazon / Apple / GooglePlay / Kobo / Nook
CURSED (Book 1)
Elea doesn't want to be a witch, but she's been struck by a curse. The only way our heroine can survive is if she embraces her hated Necromancer powers. Elea works hard. Still, success seems just about impossible until a handsome warlock named Rowan offers to help.
CONCEALED (Book 2)
Elea is now a Grand Mistress Necromancer. Good thing, too. She'll need all her new powers in order to save her friends from the evil Viscount Gaspard. And her heart? That might belong to Rowan, unless he breaks it forever.
CHERISHED (Book 3)
Elea is done being a witch. Forget casting spells. Forget saving the realm. Especially, forget how Rowan shattered her trust. Now, Elea wants to go back to life on the farm. Trouble is, someone's trying to kill her. The only man she doesn't want to ever see again? That's the only one who can help her. It's time to see Rowan.
CROWNED (Book 4)
Elea's true identity will be revealed… as well as who is the best man to share her future.
CRADLED (Book 5)
At last, Elea and Rowan are settling in to their new lives. Trouble is, Rowan is spending a lot of time cleaning up messes from his childhood. And considering the nightmare that was his mother, those are some ugly messes indeed. In fact, the experience is enough to make Rowan vow that he never wants children of his own. Oops.
"Beholder will take you on an adventure of a lifetime!" – The Avid Reader