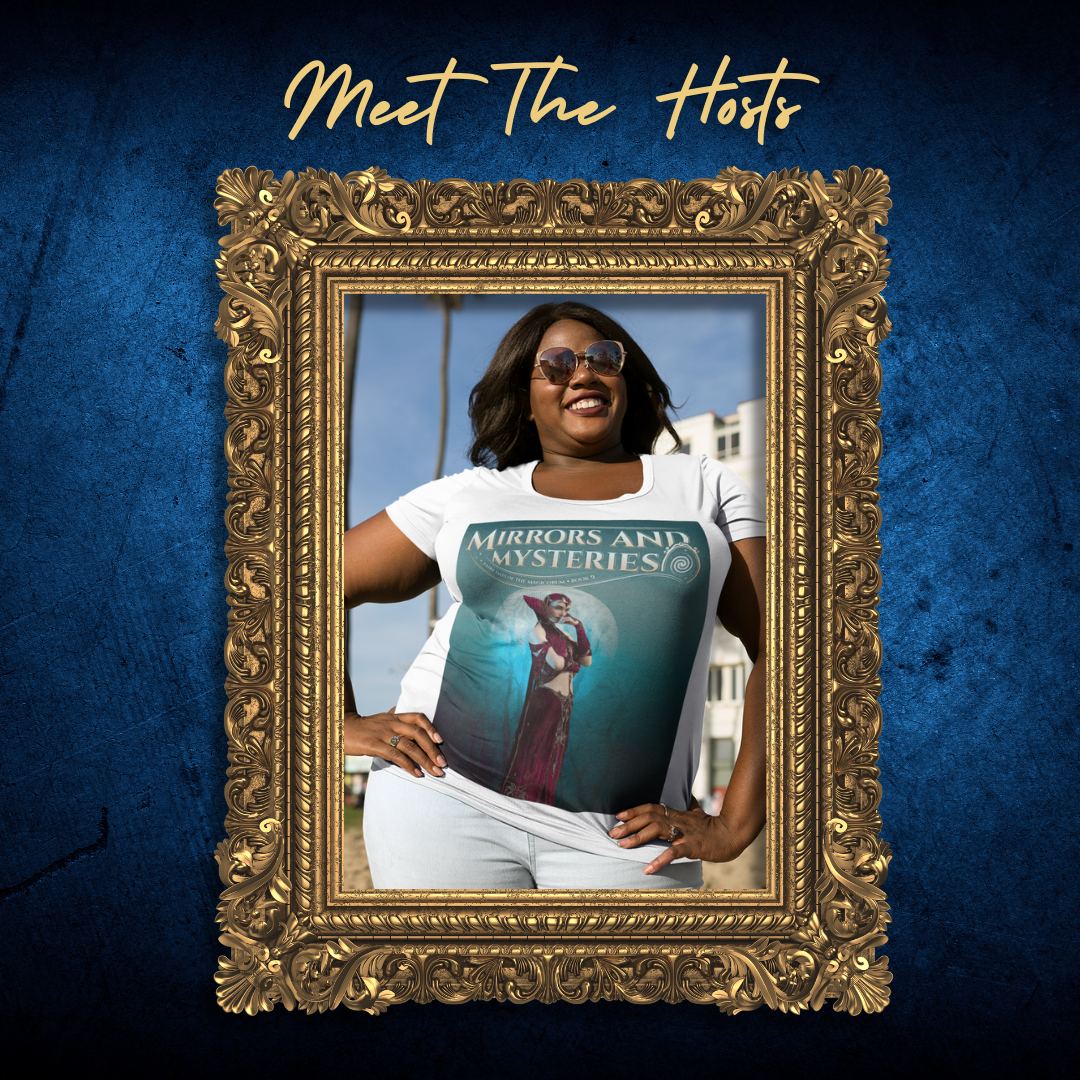 The cover for my upcoming book, MIRRORS AND MYSTERIES, is here! I'm pleased to have had some of the best bloggers around share the news about the cover and raffle! Check out the hosts below… you may find a new favorite!
Follow these Instagram book gurus!
@wings_and_ruin
@beastreader
@LeahLovesToRead
@Bookz.Forever
@clauiiixbooks
@Halliekat_Bibliolove
@Balancing_Books_And_Beauties
@The.Book.Nerd.Fox
@HerCrazyBookSta
@TheEnchantedShelf
And check out these awesome bloggers!
1: Bibliomanaic Aza
2: Coffee and Wander Book Reviews
3: Eye-Rolling Demigod's Book Blog
4: Fabulous and Brunette
5: FUONLYKNEW
6: Girl with Pen
7: It's Raining Books
8: Kit 'N Kabookle
9: Literary Gold
10: Locks, Hooks and Books
11: Lynn's Romance Enthusiasm
12: Momma Says: To Read or Not to Read
13: Mythical Books
14: Our Town Book Reviews
15: Stormy Nights Reviewing & Bloggin'
16: Straight from the Library
17: Sybrina's Book Blog
18: The Avid Reader
19: The Faerie Review
20: The Pen and Muse Book Reviews
21: Welcome to My World of Dreams
22: Westveil Publishing
23: Write. Read. Live.
24: Sapphyria's Books
25: Triquetra Reviews
26: Author C.A.Milson
27: Novels Alive
28: Don't Judge, Read
29: Let me tell you a story
30: Jazzy Book Reviews
31: Lamon Reviews
32: Books are Love
33: The Obsessed Reader
34: Books all things paranormal and romance
About MIRRORS AND MYSTERIES! (Fairy Tales of the Magicorum #9)
BUY NOW: Amazon / Apple / GooglePlay / Kobo / Nook
Grayson Eyre has left her old life behind. She's no longer stuck serving Lady R, a sadistic Rapunzel from the Lowood clan of elves. Instead, Grayson now teaches at the Thornfield home for shifter orphans. Even better, her boss is none other than the sexy alpha, Dex. It's all good until a mysterious witch, Jocasta, appears in a nearby tower, demanding that Dex and Grayson discover the true nature of all Rapunzels. If not, Lady R will return to claim Grayson… and Thornfield will be wiped out by the evil Prism Master. Can Dex and Grayson discover the truth in time? And what will it mean for their growing attraction?
Secrets are revealed and feelings explored in this epic conclusion to the story of Dex and Grayson!
Fairy Tales of the Magicorum
Modern fairy tales with sass, action, and romance
Wolves and Roses
Moonlight and Midtown
Shifters and Glyphs
Slippers and Thieves
Bandits and Ball Gowns
Fire and Cinder
Fairies and Frosting
Towers and Tithes
Mirrors and Mysteries