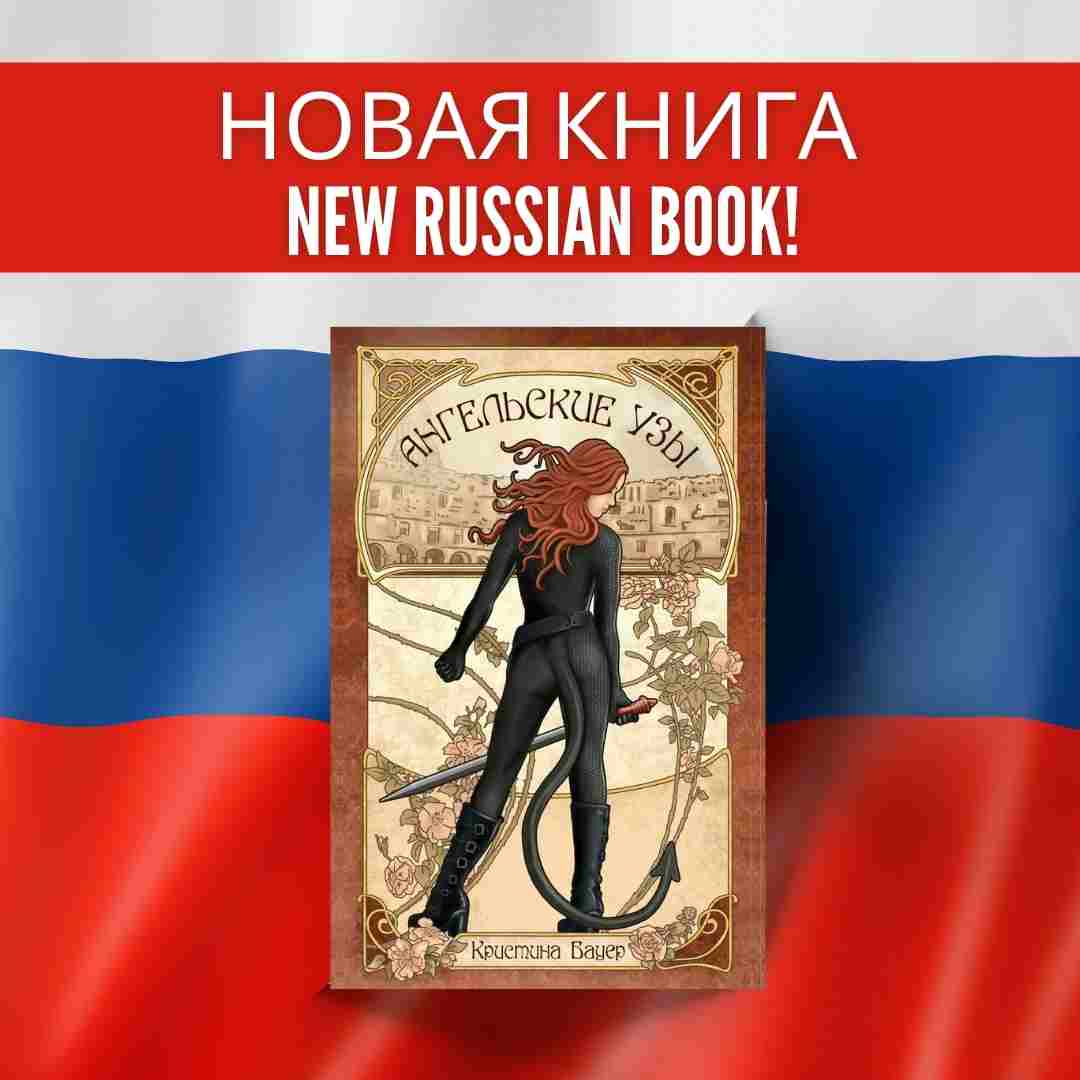 So excited to announce the launch of my book Angelbound in Russian!

Ангельские узы
Ангелы. Демоны. Романтика.
Apple / GooglePlay / Nook / Kobo
Восемнадцатилетняя Майла Льюис — девушка, которая любит две вещи: выбивать дурь из противников и снова выбивать из них дурь. Она совсем не простая девчонка. Она квазидемон —полу-демон и полу-человек.Последние пять лет Майла жила от сражения к сражению на арене Чистилища. Там души проходят испытания битвой за свое право войти в рай или ад. В сражениях они выступают против Майлы, и она еще ни разу не проигрывала. Однако, когда Майла начинает свой выпускной год в Чистилище, боев на арене ей становится недостаточно. В это же время демоны начинают вести себя странно —даже для их вида. Когда король демонов Армагеддон появляется в школе Майлы, она понимает, что все меняется, и это не очень хорошо для полукровок.Майла начинает подвергать сомнению любую информацию, и ей не нравятся ответы, которые она находит.
Что произошло семнадцать лет назад, когда демоны-полукровки, квазидемоны, в одночасье превратились в рабов? Почему ее мама всегда грустит? И почему никто не скажет ей, кто ее отец? Все накаляется, когда Майла встречает Линкольна, Верховного принца Фракса, очень сексуального получеловека – полуангела. Ко всему прочему, он — охотник на демонов. Но что делать девушке-квазидемону, когда она влюбляется в него? Хорошо, что Майла не боится нарушить пару правил. С любовью, за которую стоит бороться, Майла встряхнет Чистилище.