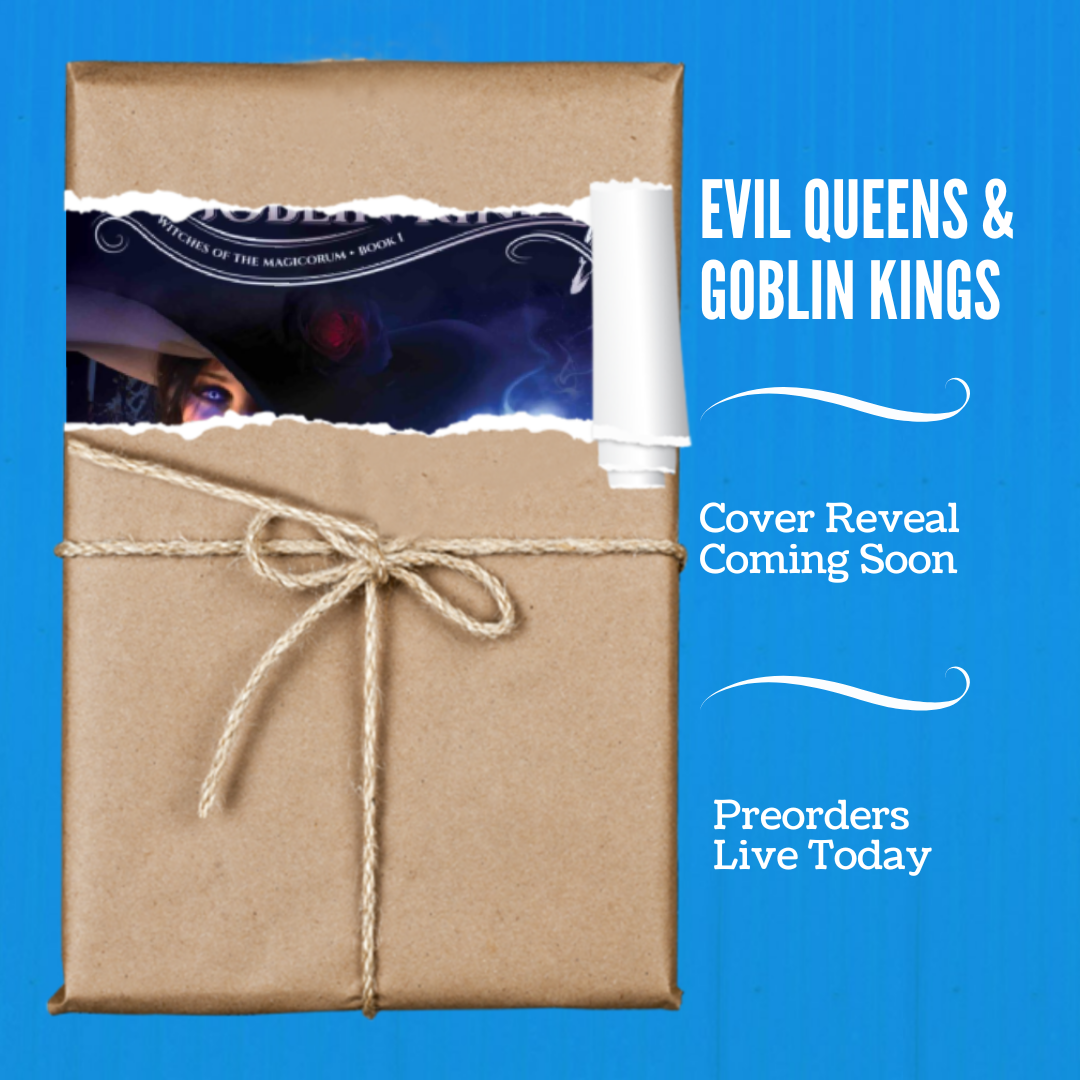 My fairy tale retellings continue with EVIL QUEENS AND GOBLIN KINGS, Book 1 of the Witches of the Magicorum! Don't miss out — preorders are now live across all retailers!
To Order: Amazon / Apple / Nook / Kobo / Googleplay
About Evil Queens and Goblin Kings
Book 1 in the Witches of the Magciorum
Like all Magicorum, seventeen-year-old Avianna should follow a fairy tale life template. Too bad hers is the evil queen from Snow White. Even so, Avie works hard to be the best evil queen in her coven. Mastering potions? Easy. Enduring a bitey pet raven? Bring on the enchanted Band-Aids. But there's one requirement Avie can't accept with a smile.
On her eighteenth birthday, Avie must marry the handsome-yet-creepy Ice White, CEO of Tundra Pharmaceutical.What a mess. The company is almost bankrupt and Ice's daughter, Snow, is more interested in clubbing with dwarves than actually helping out. To keep Tundra going, Avie must shmooze their top customer, the infamous Greenwich Troll Collective. There she encounters the troll prince, Kane, a guy who's kind, intelligent and drop-dead gorgeous. Sparks fly; questions appear.
For the first time, Avie considers breaking from her destiny as evil queen. But what would that mean for Tundra? Thousands rely on the company's life-saving potions. Bankruptcy could kill them. Not to mention how the hunters of Avie's coven regularly assassinate anyone who denies their fairy tale life template.
But now that Avie has a future worth fighting for, maybe it's time the good girl tries a little evil scheming…