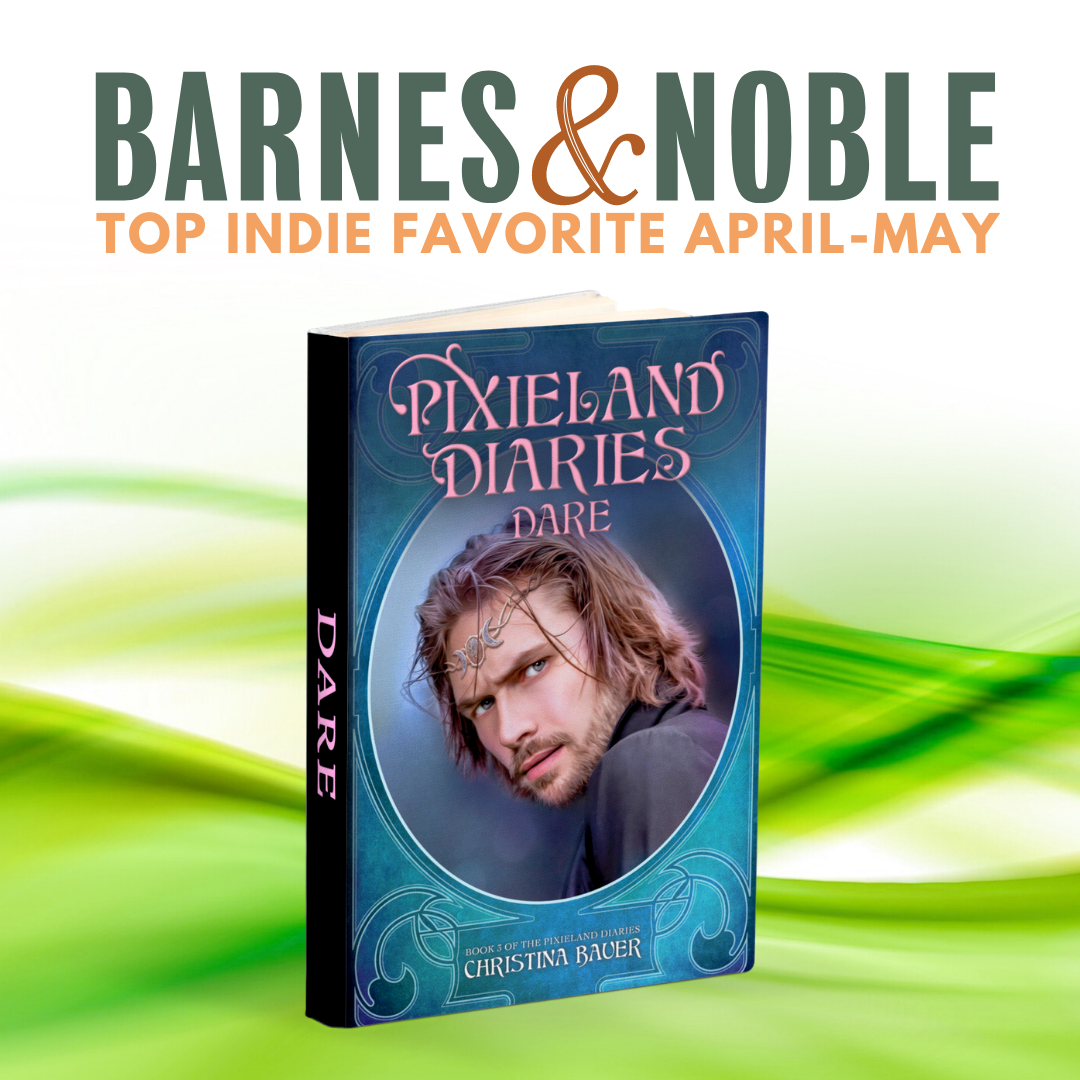 NEWTON, MA – February 17, 2021 – Independent publisher Monster House Books (MHB) is pleased to announce that an upcoming book release by author Christina Bauer will be named a "Top Indie Favorite" on Barnes & Noble, a top ebook retailer. The title being honored is called DARE and it represents the third release in Bauer's popular Pixieland Dairies series. In this installment, our heroine, Calla, is asked to kill her crush-nemesis, Prince Dare.
"It's always a nail biter when a new book gets released," says Bauer. "I'm thrilled to see BACULUM achieve this status on Barnes & Noble before going live. It shows the strength of the Pixieland Diaries series with readers and retailers alike."
Each month, Barnes & Noble names less than 300 books to their Top Indie Favorite list. This represents a small percentage of the more than 1 million books that are sold via the retailer.
DARE launches on March 3oth, 2021. The title is currently on sale at major retailers such as Nook, Amazon, GooglePlay, Apple & Kobo.
About Christina Bauer
With over twenty-five published novels, Christina Bauer has sold more than a million books and ebooks worldwide. Key to her success is a laser-sharp focus on young adult titles with strong female heroines. Her work has earned praise from mainstream reviewers:
"Must-read YA paranormal romance" – USA Today
"Mixes cherished classics with modern magic and moxie" – Foreword/Clarion
"Exciting and well-conceived" – Kirkus
"Bauer's unique voice blends swooning romance and a bucketful of teenage sass." – Booklist
About Monster House Books LLC
Monster House Books LLC publishes kick-ass fiction for young adults in the genres of sci-fi, fantasy, urban fantasy, and paranormal romance. Like strong heroines, diverse voices, and unique storylines? Welcome home.
# # #
Media Inquiries: info@monsterhousebooks.com