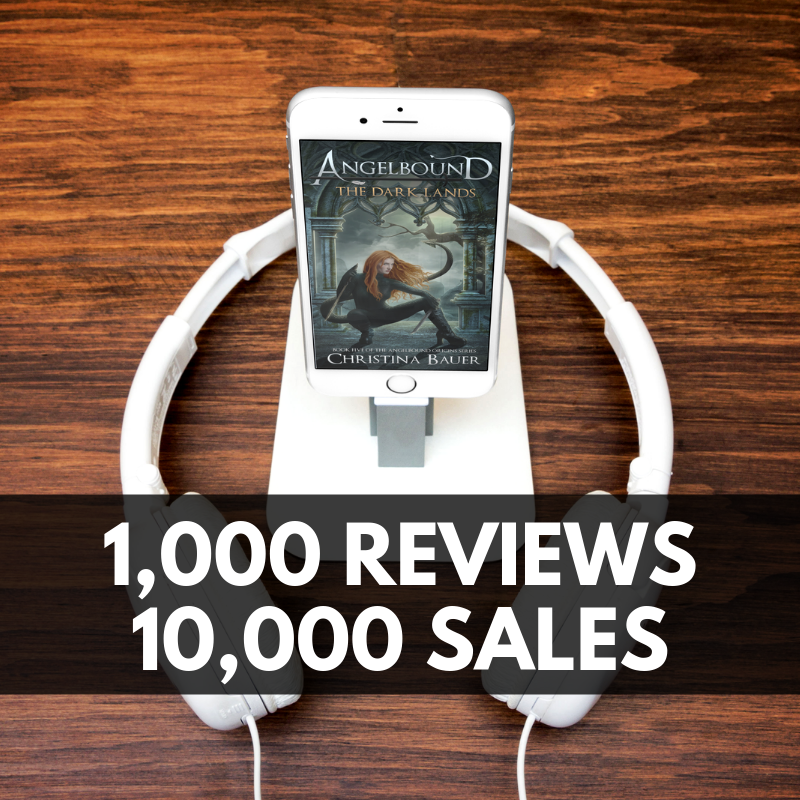 Publishing company announces more than 10,000 sales and 1,000 reviews for their popular line of audiobooks. 
NEWTON, Mass. – March 26, 2019 – Monster House Books LLC (MHB) has announced that the company has surpassed several key milestones for their line of audiobooks.
More than 1,000 reviews across retailers such as Audible and Apple Books
Over 10,000 purchases of audiobooks across the current suite of five titles
All audiobooks are both written and recorded by Christina Bauer, author and founder of Monster House Books.
"I'm thrilled at the ongoing traction for my audiobook series," says Bauer. "Listeners have been great at reaching out and letting me know what they like, and that's mostly more audio books!"
The current and future audiobook release schedule is as follows:
Angelbound (Angelbound Origins Book 1)
Scala (Angelbound Origins Book 2)
Acca  (Angelbound Origins Book 3)
Thrax  (Angelbound Origins Book 4)
The Dark Lands (Angelbound Origins Book 5)
Duty Bound (Angelbound Lincoln Book 1) – TBR 2020
Lincoln (Angelbound Lincoln Book 2) – TBR 2020
For more information on these and other titles, please visit www.monsterhousebooks.com.
About Monster House Books LLC
Monster House Books LLC publishes kick-ass fiction for young adults in the genres of sci-fi, fantasy, urban fantasy, and paranormal romance. Like strong heroines, diverse voices, and unique storylines? Welcome home.
###
Copyright © 2019 Monster House Books LLC. All Rights Reserved. All other brand names, product names, or trademarks belong to their respective holders.
Media Inquiries: info@monsterhousebooks.com