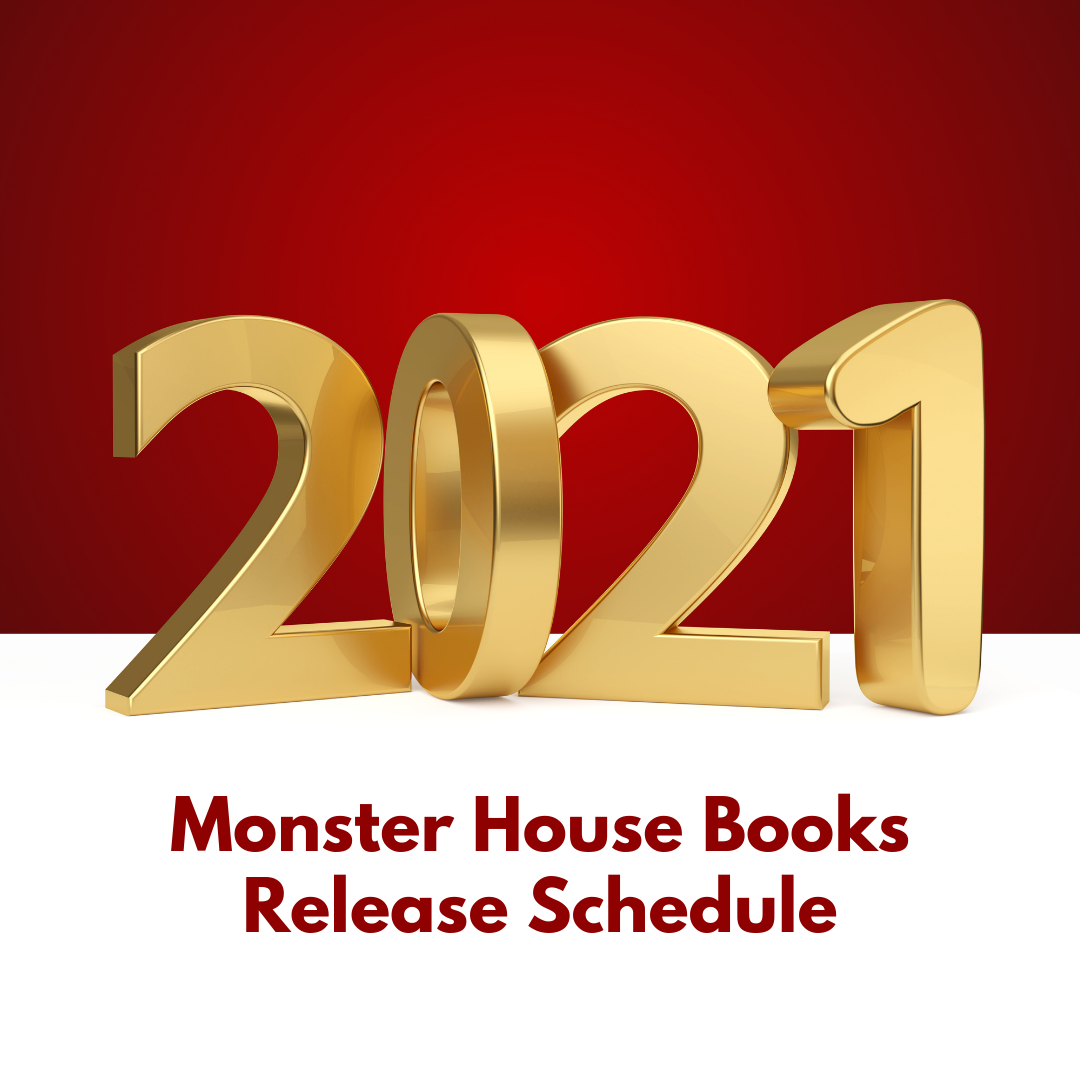 NEWTON, MA – November 9, 2020 – Independent publisher Monster House Books (MHB) is pleased to announce the 2021 launch schedule of best selling author Christina Bauer.
This year's schedule includes a total of nine releases across both ebook and audiobook format.
"2021 marks my third year as a full-time writer," says author Christina Bauer. "I'm incredibly thankful to my readers for their ongoing support. I feel confident the 2021 schedule will give folks some new content from classic series as well as introduce something new."
The full 2021 release schedule is listed below.
BACULUM
Angelbound Lincoln #4 – January 26th, 2021
See It On: GooglePlay / Amazon / AppleBooks / Kobo / Nook
Description – As King of the Thrax, Lincoln leads the most powerful demon fighting force in the after-realms … yet he cherishes nothing more than his Angelbound love, Myla. All of which is why Lincoln loses his freaking mind when a demon horde targets his pregnant wife. Not an option. Sometimes, a warrior just needs to ignite his baculum sword and kick a ton of evil ass.
ASH AND CINDER
Fairy Tales of Magicorum #6 – February 23rd, 2021
See It On: Amazon / GooglePlay / Apple 
Description – Meet the Magicorum: modern folks who are supernaturally locked into fairy tale life templates. For eighteen-year-old Elle, that role is Cinderella. Meanwhile, Agatha is her evil stepsister. Things go downhill from there…
DARE
Pixieland Diaries #3 – March 30th, 2021
See It On: Amazon / GooglePlay / Apple / Nook / Kobo
Description – What happens when a pixie outcast seizes the Faerie throne… but her beloved prince becomes a wanted criminal?
HUNTRESS
Angelbound Offspring #7 – May 25th, 2021
See It On: Amazon / Nook / Apple / Kobo / GooglePlay
Description: Princess. Warrior. Dragon shifter. HUNTRESS. When it comes to protecting her family, eighteen-year-old Princess Huntress is known for kicking ass, taking names and then kicking a little more ass, just to be sure.
FAIRIES AND FROSTING
Fairy Tales of the Magicorum #7 – July 20th, 2021
See It On: Amazon / Apple / Nook / Kobo / GooglePlay
Description: Elle (never call her Cinderella) is trying to throw a surprise birthday party for her bestie, Bryar Rose. Trouble is, some unfriendly fae are working hard to ruin everything. Good thing Elle has a certain handsome Le Charme wizard on speed dial…
CLOCKWORK IGNI
Angelbound Origins #9 – September 21st, 2021 
See In On: Amazon / Nook / Apple / Kobo / GooglePlay 
Description: Long live the me! As Queen of Antrum, I rule an underground realm of demon hunters who love finding new caves. Hey, it's boring down here; I'm glad they all have a hobby. Per usual, I try to act interested about their latest discovery, but all I hear is blah blah blah new cavern blah blah blah Forbidden Tombs blah blah blah massive bronze pyramids blah blah blah creepy ticking sounds. It's a little odd, but I'm not worried. My bad.
ARMAGEDDON AUDIOBOOK
Angelbound Origins  – October, 2021
See It On: Amazon / Barnes & Noble / Kobo/ Apple Books / Googleplay
Description: Myla Lewis once fought gladiator-style in Purgatory's Arena. Now, she's fighting again, only this time in Hell. And the stakes have never been higher. The King of Hell, Armageddon, has kidnapped Myla and Lincoln's young son, Maxon.
TOWERS AND TITHES
Fairy Tales of the Magicorum #8 – November 5th, 2021
Description: Think you've heard the story of Rapunzel? Think again.
ARCHENEMY
Angelbound Xavier #1 – December 14th
Description: The epic battle between good and evil–Xavier and Armgaeddon–gets told for the first time in book one of the new Angelbound Xavier Trilogy! Will include ARCHENEMY, ARCHRIVAL and ARCHANGEL!
About Christina Bauer
With over twenty-five published novels, Christina Bauer has sold more than a million books and ebooks worldwide. Key to her success is a laser-sharp focus on young adult titles with strong female heroines. Her work has earned praise from mainstream reviewers:
"Must-read YA paranormal romance" – USA Today
"Mixes cherished classics with modern magic and moxie" – Foreword/Clarion
"Exciting and well-conceived" – Kirkus
"Bauer's unique voice blends swooning romance and a bucketful of teenage sass." – Booklist
About Monster House Books LLC
Monster House Books LLC publishes kick-ass fiction for young adults in the genres of sci-fi, fantasy, urban fantasy, and paranormal romance. Like strong heroines, diverse voices, and unique storylines? Welcome home.
# # #
Media Inquiries: [email protected]