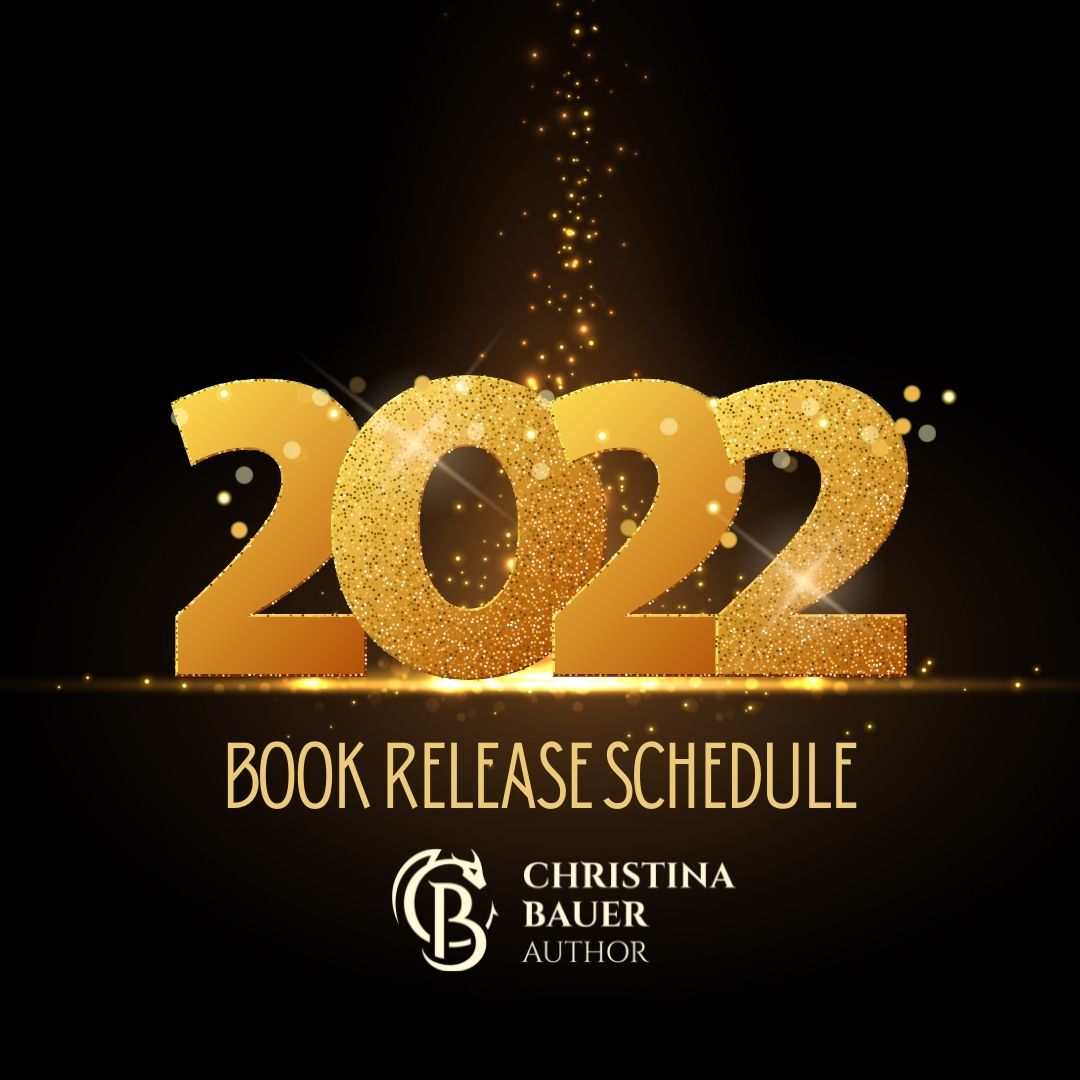 NEWTON, MA – January 22, 2022 – Independent publisher Monster House Books (MHB) is pleased to announce the 2022 launch schedule of best-selling author Christina Bauer. This year's schedule includes a total of six releases across both ebook and audiobook format.
"2022 marks the end of the Angelbound Offsprings series," says Author Christina Bauer. "I can't wait to share the final book, Gage, with readers! There are also new books coming in the Magicorum, Angelbound Lincoln, and Angelbound Origins series. You can also expect an audiobook release in the Angelbound Origins series as well as at least one more book in the German language. Hopefully, there's something for every reader this year!"
The full 2022 release schedule is listed below.
February 8 – Angelfire
Angelbound Lincoln #5
Amazon / Apple / GooglePlay / Kobo / Nook 
March 24 – Mirrors and Mysteries
Fairy Tales of the Magicorum #9
Amazon / Apple / GooglePlay / Kobo / Nook
April 7 – Skala
Angelbound German Book 3
Amazon / Apple / Barnes & Noble / GooglePlay / Kobo
June 16 – Gage
Angelbound Offspring #6
Amazon / Apple Books / GooglePlay / Kobo / Nook / 
August – Quasi Redux Audiobook
Angelbound Origins #7
October 13 – Lady Reaper
Angelbound Origins #10
Amazon / Apple / Kobo / Nook / GooglePlay
About Christina Bauer
With over twenty-five published novels, Christina Bauer has sold more than a million books and ebooks worldwide. Key to her success is a laser-sharp focus on young adult titles with strong female heroines. Her work has earned praise from mainstream reviewers:
"Must-read YA paranormal romance" – USA Today
"Mixes cherished classics with modern magic and moxie" – Foreword/Clarion
"Exciting and well-conceived" – Kirkus
"Bauer's unique voice blends swooning romance and a bucketful of teenage sass." – Booklist
About Monster House Books LLC
Monster House Books LLC publishes kick-ass fiction for young adults in the genres of sci-fi, fantasy, urban fantasy, and paranormal romance. Like strong heroines, diverse voices, and unique storylines? Welcome home.
# # #
Media Inquiries: [email protected]