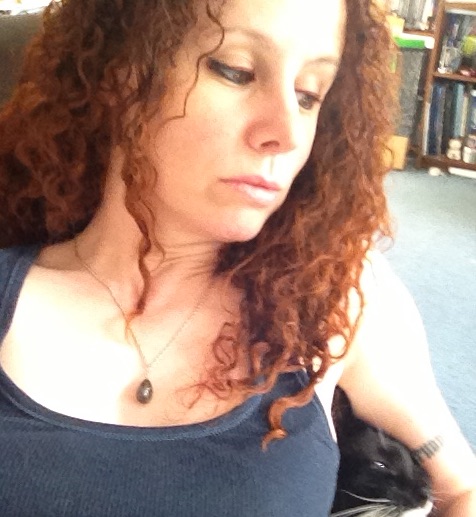 Monster House Books Announces First Signed Author
Publishing company announces contract for F/F Urban Fantasy Series with accomplished author Genevieve Iseult Eldredge
NEWTON, Mass. – Oct. 28, 2016 – Monster House Books LLC today announced that it has signed its first author, Genevieve Iseult Eldredge (GIE), to create a young adult F/F urban fantasy series called Circuit Fae, which will be distributed by INscribe Digital.
"I'm thrilled to have GIE as the first signed author for MHB," says Christina Bauer, Founder, Monster House Books. "GIE has edited dozens of books and written a number of popular titles. Her wealth of experience will be a key addition to the team, not to mention the fact that her Circuit Fae series kicks some serious ass."
The Circuit Fae series will also be released by MHB Distributor, INscribe Digital, who has seen numerous requests for similar titles.
"When Christina first approached me about the Circuit Fae concept, I was excited about the direction," says Kelly Peterson, Director, INscribe Digital. "Retailers are clamoring for new, quality titles and fresh approaches in the realm of LGBT urban fantasy, especially with YA readers, a demographic known for valuing diversity in their storytelling. We simply can't wait to launch Circuit Fae."
GIE has edited more than one hundred works of fiction across multiple categories including young adult, urban fantasy, and romance. Under various pen names, GIE has published more than a half-dozen works of popular fiction. She holds an MFA in Writing Popular Fiction and has been a panelist at Arisia, PhilCon, ConBust, and was a Guest of Awesome at 4Pi-Con. Circuit Fae will be her first release under her given name.
"It's been my dream to launch a series like Circuit Fae," says GIE. "I feel fortunate to have found a solid home for these novels. I love the idea of championing a female voice that's unique, compelling and—above all else—fun."
The first book in the Circuit Fae series is due to launch in September, 2017. Four additional novels are already planned in the series, with one new book launching every six months. To receive regular updates on Circuit Fae, sign up for the MHB newsletter by completing the form here.
For more information, visit www.MonsterHouseBooks.com.
About Monster House Books LLC
Monster House Books LLC publishes romance books in the genres of sci-fi, fantasy, urban fantasy, and paranormal romance. MHB currently offers the bestselling Angelbound and Beholder series of novels. Upcoming releases include Acca on December 13, 2016 (Book 3 in the Angelbound Origins Series) and Cherished on May 30, 2017 (Book 3 in the Beholder Series).  More information on its newest series, Circuit Fae, will be published soon to www.MonsterHouseBooks.com.
###
Copyright © 2016 Monster House Books LLC. All Rights Reserved. All other brand names, product names, or trademarks belong to their respective holders.
Media Inquiries: info@monsterhousebooks.com