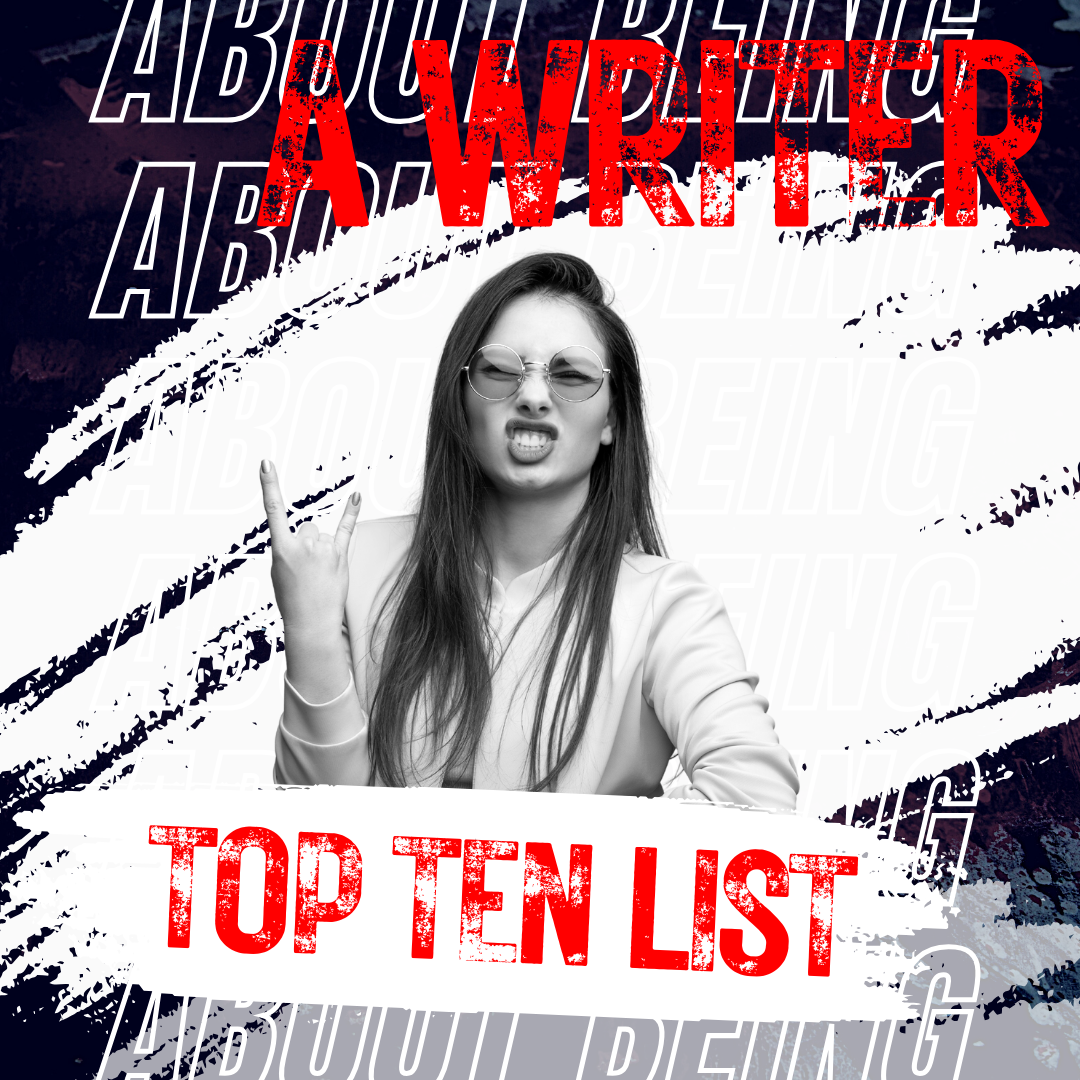 As part of the launch tour for my recent release, Angelbound Reaper Games, I was asked to share the best and worst things about being a writer. Since I love top ten lists, I decided to throw that into the mix as well.
So, without further ado, here goes!
Top 10 BEST Things About Being a Writer
Ten. Readers
Nine. Revenge characters
Eight. Hyperfocus
Seven. Working for me (I'm a cool boss)
Six. Living my passion
Five. Wearing pajamas to work
Four. All-nighters (honestly, this can be fun)
Three. Learning things to build new worlds
Two. Laughing at crazy crap I make my characters say/do 
One. Knowing I create things that aren't for money, but to make the world a little better
Top 10 WORST Things About Being a Writer
Ten. Deadlines
Nine. Mean reviews on bad days (good days, who cares)
Eight. Working for me (I can be a pain in the ass)
Seven. Type-os. They are my nemesis!
Six. The seductive allure of avoiding deadlines by surfing the internet
Five. Writing scenes where my characters cry
Four. Cutting scenes that took a long time to write but just don't work
Three. Realizing my pajamas haven't been washed in a while
Two. No office gossip (This one hurts!)
One. Someone figures out they are the antagonist in my book (this hasn't happened yet, but I tend to worry forward!)
There you have it: my top ten best and worst things about bring a writer! I hope you enjoyed the lists 🙂