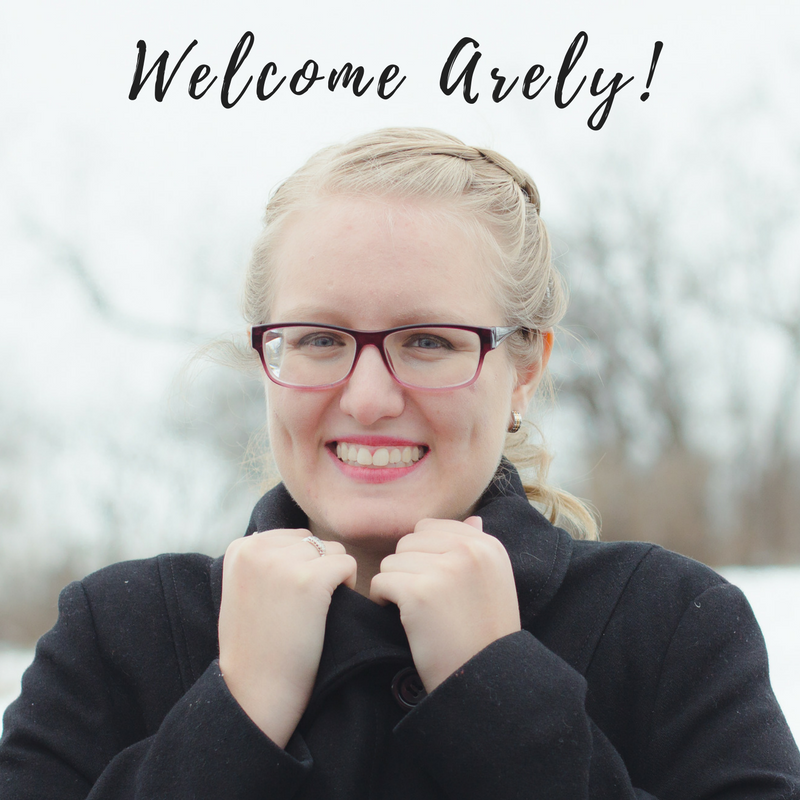 MHB is thrilled to announce the newest addition to our team: Publishing Assistant Arely Zimmermann!
Arely will manage MHB press lists, events, and tons of other cool things that help the company run smoothly. As a seasoned book blogger, Arely founded the popular reviews site, Books, Lines, and Sinkers. She also earned her Bachelor's in Arts in Communication and English-Literature at University of Michigan-Flint. We asked her some questions so you could get to know her awesomeness!
How did you first hear about Monster House Books?
I first heard about Monster House Books when I hosted a cover reveal of Moribund on my blog. I hadn't really heard of MHB until then and I did a little googling.
What are your favorite genres to read and why?
My favorite genres to read are YA, Fantasy, and PNR. I love Fantasy and PNR because of all the magic and worldbuilding. I love YA because a) it can have fantasy and PNR in them and b) I find that YA is a lot more willing to handle difficult and/or adult subjects than Adult books. By that I mean, it's able to talk about them in a way that doesn't overcomplicate things but also with an open mind. For the most part.
Tell us about your blog, Books, Lines, and Sinkers. What's the best part of reading and reviewing books?
Oh, man. There are so many great parts about reading and reviewing books. I guess the biggest would have to be getting to know the author along with the books. Normally, when you buy a book, you don't really know the author that much. But when I review them, I tend to feature the author as well. Another great part is sharing my thoughts with the world and getting to know other book reviewers.
MHB publishes kick-ass fiction with strong heroines, diverse voices and unique plotlines. What parts of our mission resonate with you and why?
All of it, but especially the "strong heroines" and "diverse voices" bit. As a feminist who strives for intersectionality and diversity, MHB called out to me because it resonates with my beliefs. As a minority, I love finding books that feature minorities and let their voices be shared with the world.
Who are some of your favorite authors?
Ha! This is a tough question. It depends on the day, genre, and time-period, but Shakespeare is an all-time favorite. I also really love Rin Chupeco, Malinda Lo, Zoraida Córdova, and Romina Russell. I could keep going, but then my answers would be a novel itself!
Thank you, Arely!