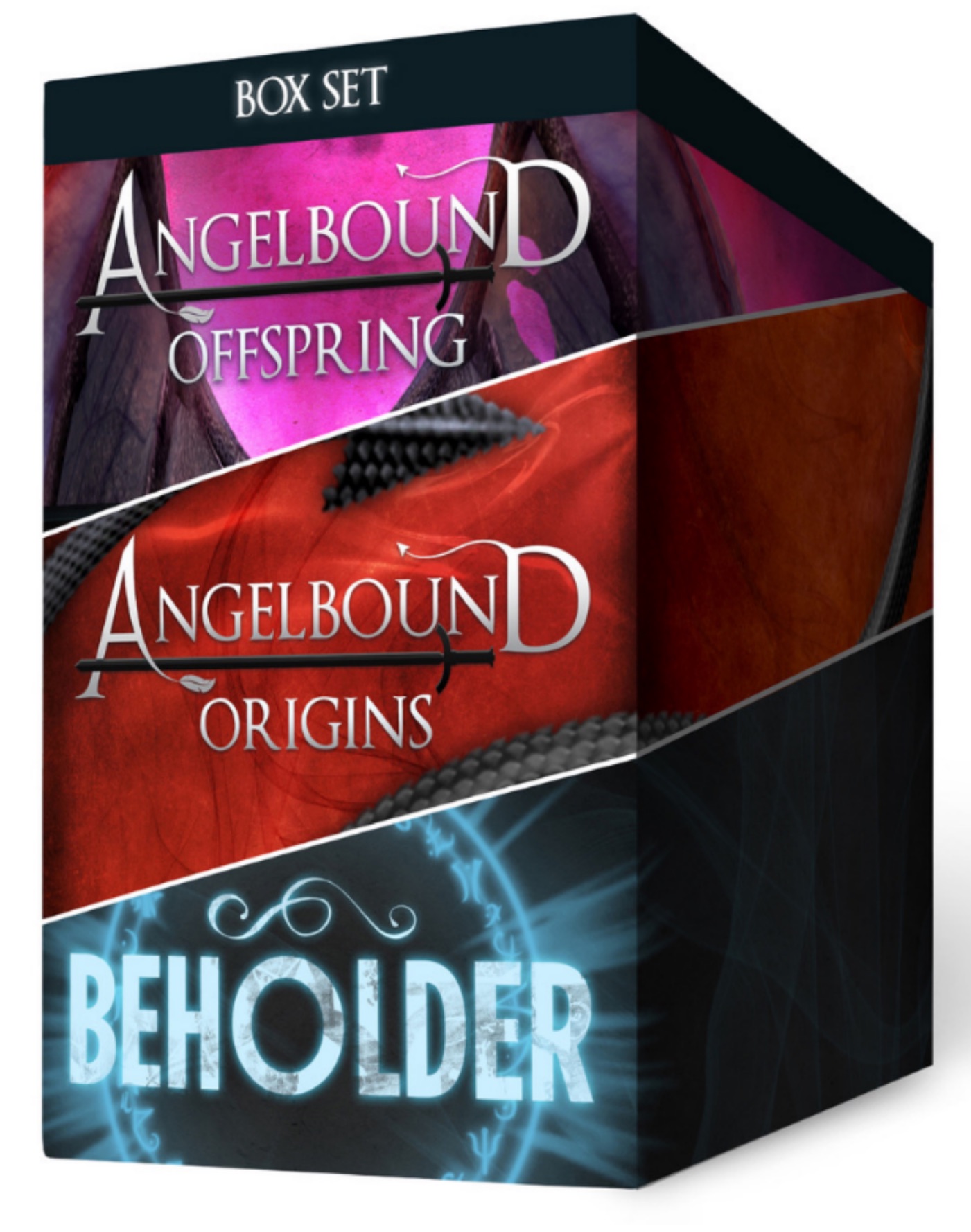 SEE IT ON: Amazon / Barnes & Noble / Apple Books / Kobo / GooglePlay
***Enjoy only the special edition extras … across seven best-selling novels … and all within the popular ANGELBOUND and BEHOLDER series!***
This action-packed collection delivers more than 58,000 words of all-new content. The full and original books are available for purchase separately–get the special edition goodies here! Perfect for power readers, this collection includes:
– Angelbound – a wedding epilogue with one crazy parade
– Scala – an extended epilogue with Myla, Lincoln, Cissy and Zeke
– Armageddon – an extra appendix of behind-the-scenes goodies
– Maxon – an action-packed wedding epilogue
– Portia – the honeymoon novella you've been waiting for!
– Beholder Cursed And Concealed – each now has extra appendix of goodies
Get all this new content in one convenient collection, or buy the special edition titles a la carte. Whatever works best for you!